Undergraduate Senior Week Events
We are thrilled to welcome the Class of 2021 back to campus to celebrate your accomplishments. If the event you are looking to register for is not available, we have reached capacity. We are evaluating additional opportunities and will inform you of any additions. Please note: we continue to monitor the latest on the pandemic, and as always, final decisions about campus events will be dictated by public health guidelines.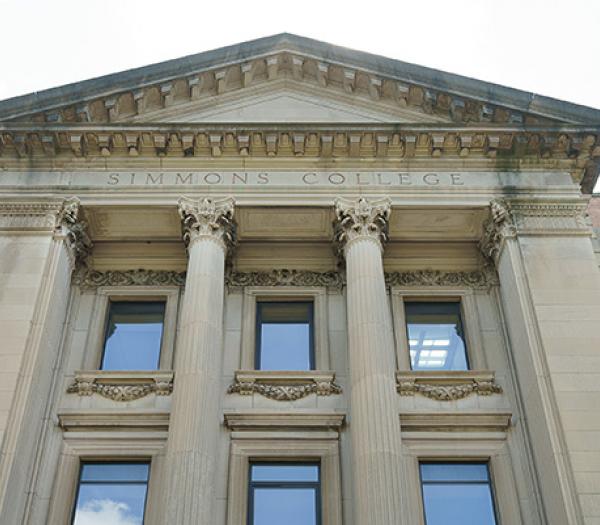 Congratulations to the Undergraduate Class of 2021!
We can't wait to celebrate the Class of 2021 with a series of memorable on campus-graduation experiences that will allow students to gather and celebrate in-person. Celebrations will begin with College events and then will include the events listed below. 
Monday, May 24, 2021
1899 Donor Reception
Virtual | 6pm-7pm
Join President Wooten and other participants of the Class of 2021 Senior Class Gift program to celebrate this year's senior class's philanthropic accomplishments. Make your gift or submit your volunteer hours by May 23rd to be invited.
Tuesday, March 25, 2021
Register for in-person events on: Tuesday
Senior Student-Athlete Shark Celebration
In-person | 12pm-1pm
The Athletics Department will celebrate Senior Student-Athlete Sharks. Ali Kantor, Director of Athletics, and Renique Kersh, VP for Student Affairs, will shark and congratulate students for their achievements in the classroom and on the field, courts, and water.  Each team will share highlights, favorite memories, and what it has meant to be a Shark over the past four years. The coaches will thank and present the 4-year Sharks with their participation gift.  A slideshow will play, and a photo booth will be provided to show and capture all the great memories made!  We look forward to celebrating our Senior Student-Athlete Sharks!
Honors Program Celebration
In-person | 9am-10am
Join the Honors Program Director Diane Grossman, Honors Program Coordinator Valerie Geary, and surprise faculty guests who will host a reunion for senior honors students. Come socialize, reconnect, and celebrate your successful academic careers at Simmons!
Multicultural End of Year Celebration
In-person | 5pm-6pm
The MEYOC celebrates this major milestone in our BIPOC/QTBIPO students' lives, recognizing their self-determination, commitment, and passion for thriving despite the odds. We will take the time to hear from you and showcase all that you have accomplished. Our community extends beyond graduating Seniors and will include the Department of Africana Studies, Black Administrators, Faculty and Staff Council (BAFAS), and African American Alumni Association (AAAA). We can't wait to cheer you on as you cross the virtual stage on Commencement Day.
Wednesday, May 26, 2021, and Thursday, May 27, 2021
Register for in-person events on: Wednesday or Thursday
Register for virtual events on: Wednesday or Thursday
Senior Re(connection) Social
In-person | 12pm-2pm
Do you remember your first evening on campus as a first-year or when you attended the Spring Barbeque on the residential Quad? Join us for a delightful to-go snack prepared by Chef Ian while you catch up with friends and discuss what the future holds for you. Or sit back in the Adirondack chairs and listen to the DJ spin your favorite music.
Cap and Stole Decorating
In-person | 12pm-2pm
You have worked hard to earn your degree. You've stood out during your journey at Simmons; so should your cap and stoles! Join us under the tent for a Senior Week tradition and get creative with materials to make your cap and stoles stand out on commencement day. 
Graduation Stage Senior Pictures
In-person (Residence Campus) | 12pm-3pm
Bring your newly decorated cap and gown and have your photo taken by a professional photographer on our decorated graduation stage. This stage has all the pomp and circumstance worthy of this major celebration. Take a serious picture or a fun and silly one to commemorate your graduation. 
Paint Night
Virtual | 5pm-6pm
Join us and explore your inner artist from the comfort of your home. All the materials you need to create your masterpiece will be mailed to your home address. A professional artist will guide you; think Bob Ross but 2021! 
Candle Lighting and Toast
In-person and Streamed | 7pm-8pm
You might remember this program from your first day of Fall Orientation. This "bookend"  Simmons tradition is one of our most coveted events. During this event we will celebrate all you have accomplished during your time at Simmons and mark the end of your university career. Light a candle to commemorate your last night as a Simmons student with a toast with President Wooten.
Food Truck Village and Outdoor Movie
In-person and Streamed | 8pm-10pm
Join your friends and past roommates to watch the featured film on the giant outdoor screen. We will have a variety of food trucks, including the Cookie Monstah truck and the Whoopie Wagon. Come snack on some of Boston's best! If you aren't able to attend in person, a link will be shared for you to watch live from the comfort of your home.
Class of 2021 Yearbook
You've had a busy four years at Simmons with many stories to tell. The 2021 Class Book is a way for you to share memories from your time at Simmons and reflect on where you've been, what you are looking forward to, and staying connected in the future. What are some of your favorite memories from the last four years? What are your plans for this summer? Add a photo album of your favorite Simmons traditions or Boston outings. This is for your class, so feel free to share as much or as little as you'd like with others.
To submit content to your yearbook, keep an eye on your email for an invite!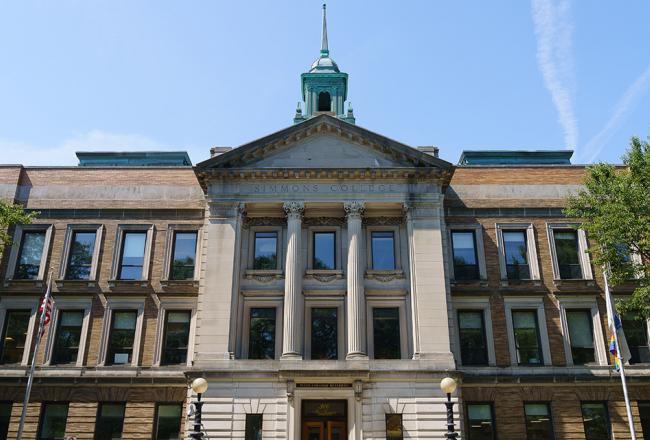 Health and Safety
We continue to monitor the latest on the pandemic, and as always, final decisions about campus events will be dictated by public health guidelines. See more information on protocols, housing, and parking.
Health and Safety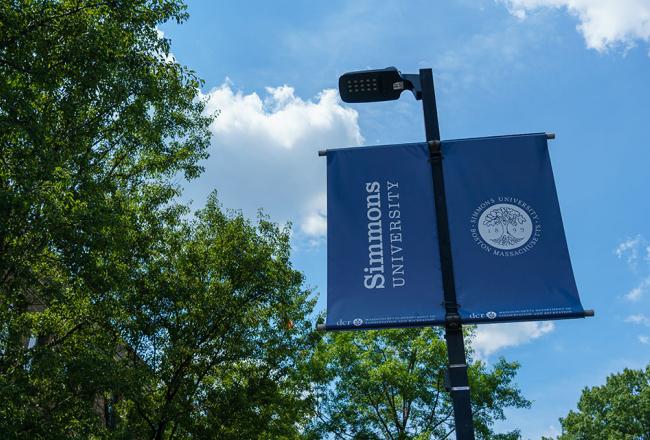 College Celebrations
Join your fellow classmates, faculty members, and college deans as we celebrate, reminisce, and look forward to your next adventures. 
College Celebrations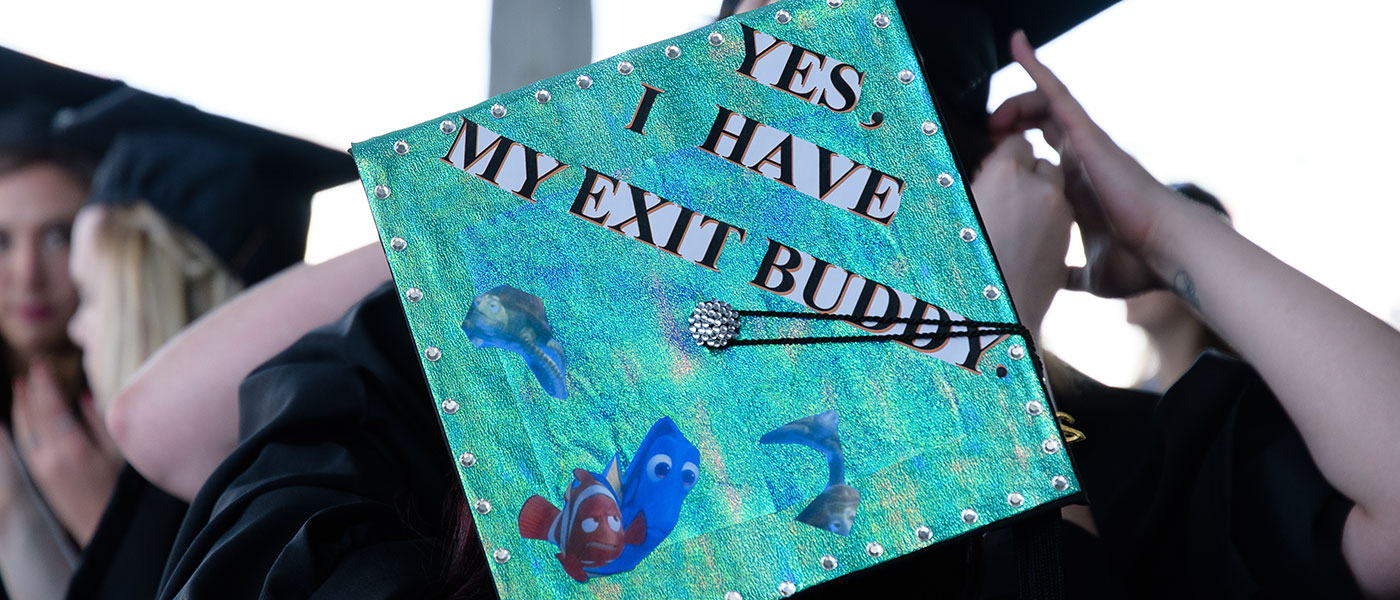 Class of 2021 Video
We're putting together a senior highlight video for the undergraduate Class of 2021! Our goal is to capture what have been the most meaningful, life-changing, rewarding, and impactful moments for your incredible class.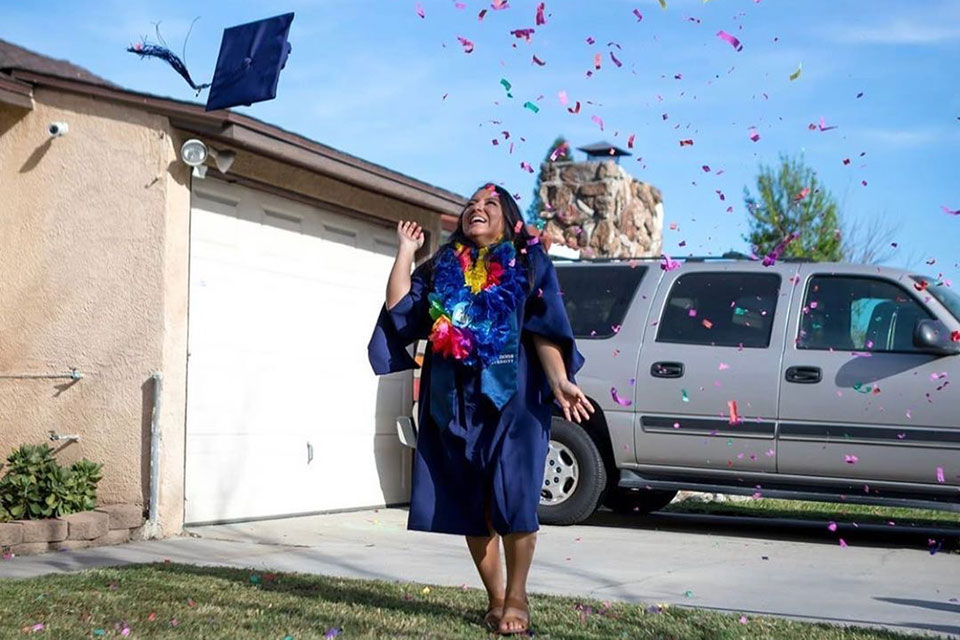 Commencement Swag
To get you excited for Commencement, we've put together a digital celebration kit just for you.