School of Nursing
Simmons is home to one of the country's first university-based nursing programs and we are proud to remain among the best programs in the field, recognized for clinical excellence, and preparing future leaders in health care through undergraduate and graduate programs, including the online [email protected] programs. We educate nurses to provide compassionate and evidence-based care, advocate for patients and communities, lead interprofessional teams, and advance research.
Preparing the future leaders of healthcare.
Our faculty are passionate educators, clinicians, and researchers, and our location in Boston's renowned medical area provides unparalleled student training for our campus-based students. Our BSN students in both the traditional four-year and accelerated second degree programs receive outstanding undergraduate education, while graduate programs offer paths for direct-entry, advanced nursing, and doctoral education.
Simmons is a pioneer in public health nursing and in training Family Nurse Practitioners, one of health care's fastest-growing specialties. We are guided by values of social justice, teamwork, compassion and excellence, and we embrace Simmons' tradition of science and practice for the social good.
Highlights of the Simmons Nursing Program
[email protected]

, our premier online program, engages students nationwide.
We offer interactive classes and a student-centered learning environment.
Simmons nurses perform above national averages on NCLEX-RN Licensure and FNP Certification Exams. More information on accreditation and licensure can be found here.
Nursing students are leaders in athletics, student government, and campus organizations.
The Dotson Bridge and Mentoring Program serves and empowers African American, Latinx, Asian, and Native American nursing students.
Nursing students are engaged in research, publishing, and presenting their work with faculty in peer-reviewed journals and at regional and national conferences.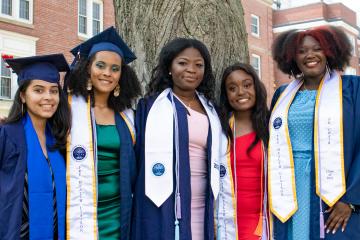 Representative Pressley recognizes graduates for their accomplishments and says 'we need all of you' as the country continues to grapple with racial injustice and the global pandemic.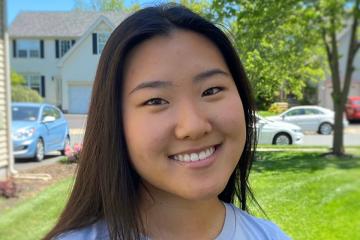 As the first-year representative for the Asian Student Association and the Student Nursing Association, Janet knows the value of staying connected. Check out how, even virtually, she feels the warmth of the Simmons community through these orgs and beyond.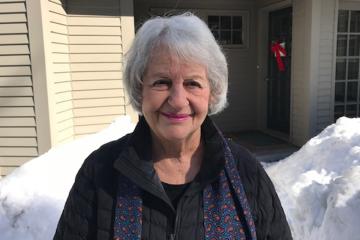 Even after retiring in 2014, Ann Bradley '59 hasn't stopped contributing to the medical field. We caught up with Bradley about her ever-evolving nursing career in the fields of public health, school health, and community health.
Why did Sarah DeFanti decide to major in nursing? It really boils down to one thing: the patients. We caught up with Sarah about her journey into nursing and what she learned during her clinicals at state-of-the-art Boston hospitals.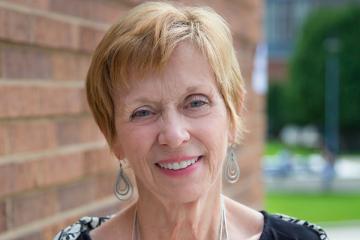 Since 2009, Associate Dean Anne-Marie Barron has led the international project with Ayat Education in Bangladesh. Learn more about how this partnership began and the importance of elevating nursing education in Bangladesh.
We caught up with School of Nursing Professor LaDonna Christian about what motivates her most: working with students of color and helping them navigate the nursing program. Also, don't miss her expert tips on reducing anxiety when it comes to tests.
Kotzen scholar and nursing student, Kimberly Calle '23, tells us about her independent service project with Casa Alitas and the many lessons she learned from her fellow volunteers and immigrants seeking asylum.
Kit Ryan '80 tells us about her journey into nursing and the US Army Nurse Corps., and her current work with people who are homeless.
Upcoming School of Nursing Events