School of Nursing
Located in Boston's renowned Longwood Medical Area, the School of Nursing provides rigorous academic preparation and exceptional clinical experiences and research opportunities. 
Preparing the future leaders of healthcare.
Our programs are perfect for undergraduate students and licensed nurses wishing to pursue an advanced degree. Our reach extends across the country through the innovative, online Nursing@Simmons program.
You'll participate in classes brought to life by dedicated professors who also practice as nurses. Our students are socially responsive and understand that each patient is unique. You'll cultivate the practices and procedures required to care for others and save lives.
We have close relationships with teaching hospitals and research facilities — like Brigham and Women's Hospital, Beth Israel Deaconess Medical Center, Boston Children's Hospital Boston and Massachusetts General Hospital. You'll participate in clinical rotations, attend talks and pursue research and employment opportunities with leading experts in the industry.
With our carefully designed acute care curriculum, state-of-the-art simulation labs, and clinical education program, our students graduate ready to administer skillful and compassionate care.
About
Our strengths include nationally acclaimed faculty, alumnae/i who are recognized leaders in their fields, and an ideal Boston location in the Longwood Medical Area.
Learn More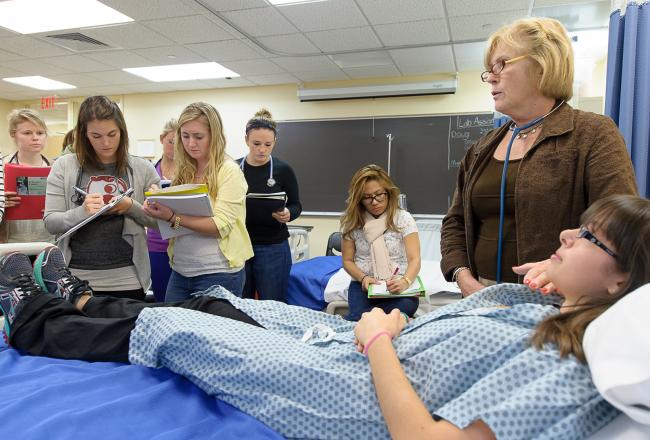 Clinical & Careers
Our students learn in our labs and classrooms, as well as health care facilities that are literally in our backyard. Graduates of the School of Nursing pursue a range of different occupations in the healthcare field.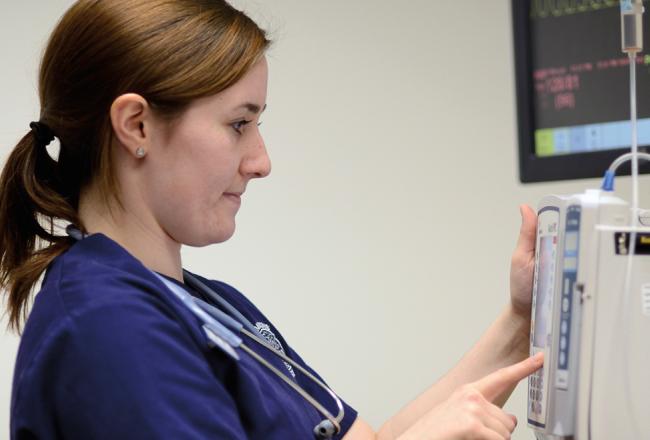 Alumnae/i
The School of Nursing has been educating health care providers for over a century. You'll graduate with a network of alumnae/i who are committed to helping you succeed.
Alumnae/i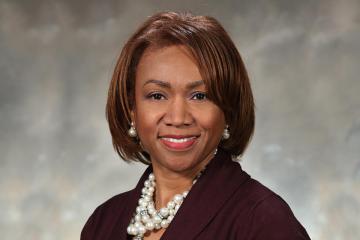 Following a robust search process, Simmons University announced today the appointment of Dr. Lepaine Sharp-McHenry as Dean of the College of Natural, Behavioral, and Health Sciences (CNBHS).
We caught up with Samantha about her experience as a first generation student and what inspired her to become an academic mentor.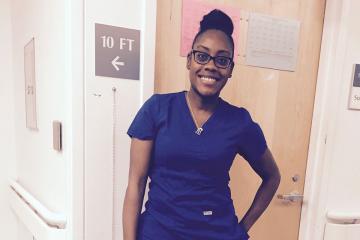 What inspired you to pursue a career in nursing? My aunt inspired me to pursue a career in nursing. I decided to advance my career to have autonomy in the promotion of health and disease prevention. I will be graduating...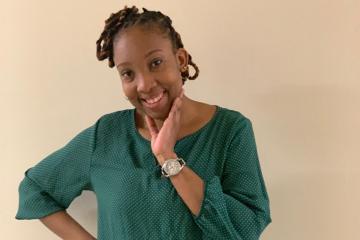 Dix Scholar, Sheena Pennie '23 tells us what inspired her to return to school for nursing and her advice for other adult learners. Why did you decide to attend Simmons? I decided on Simmons because it's a women's undergraduate education...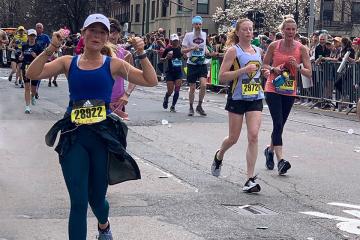 We caught up with Ella about training for the Boston Marathon and how she learned to believe in herself. What made you want to study nursing? Growing up I had a lot of nurses in my family, including my mom,...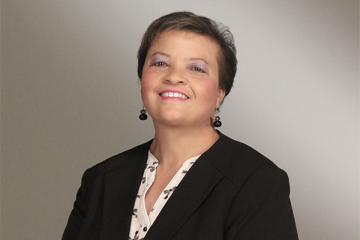 June Scott '87 tells us about what inspired her to create her company, Visual Vitality Consulting. Tell us about Visual Vitality Consulting Inc. I'm currently the President/CEO and Co-Founder of Visual Vitality Consulting Inc. which is owned and operated by...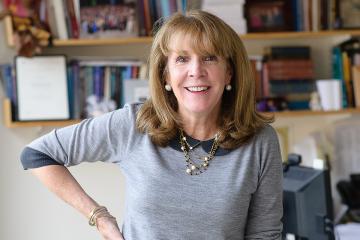 Judy Beal, dean of the newly formed College of Natural, Behavioral, and Health Sciences (CNBHS), will retire at the close of the academic year. After a 35-year career at Simmons, Judy Beal, professor of nursing and dean of the newly...
Professor Robert Coulam shares some discussion points from the event. Experts visited Simmons to share their insights on the complex issue of nurse staffing, in light of the recently rejected bill to impose staff ratios. The 11th semi-annual Health Forum...