Student Story
Cristina Samaniego '20: Nursing is My Calling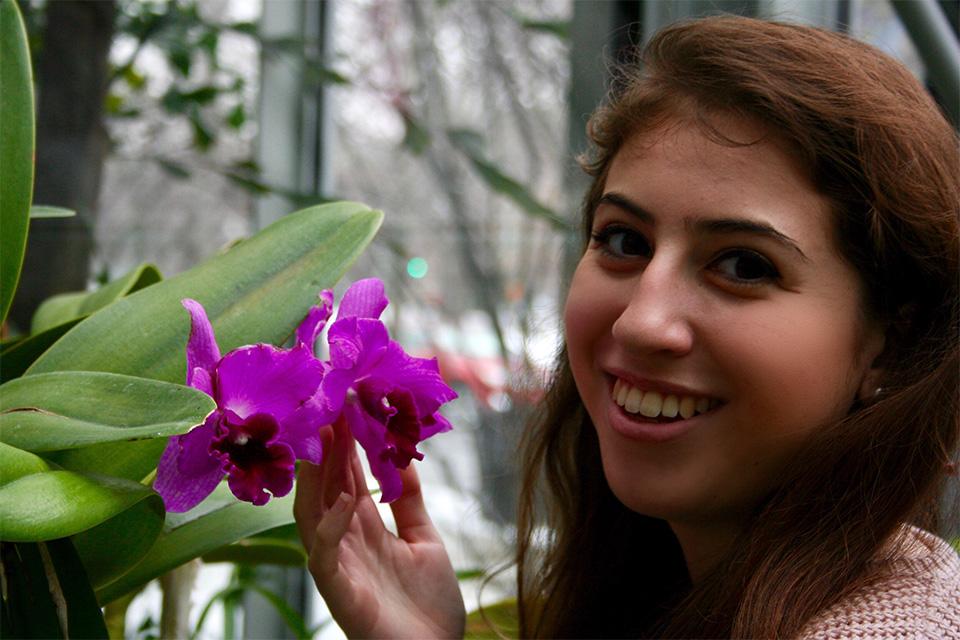 As a child, Cristina was captivated by her grandfather's stories of helping others. At Simmons, she's proud to follow in his footsteps.

On pursuing nursing
When I was younger, my grandfather would captivate me with his stories about volunteering at a local hospital. I loved listening to him talk about the various cases and how patients ended up in the emergency room. In high school, I had an internship at UConn Health where I shadowed a variety of nurses, nurse practitioners and PAs in different fields; it was here that I ultimately decided to become a nurse. I believe nursing is my calling because I love helping people, and one day I want to tell my own stories, just like my grandfather. 
On choosing Simmons
My recruitment visit with the Swimming and Diving team played a huge role in my decision to come to Simmons because I felt so welcomed by my future teammates and coaches. I also knew that Simmons had a great nursing program, and I was truly amazed at how close the Longwood hospitals are to campus. I love to travel and I believe that there is adventure everywhere you go; you'll find endless opportunities and things to do here in Boston. 
On Simmons' nursing program
The nursing faculty are so welcoming and teach you lessons that extend beyond the syllabus. Because they're all practicing nurses and nurse practitioners, they're able to bring real world examples to the classroom. As Simmons students, we are so fortunate to have clinicals in world-renowned hospitals that are right outside our doors.
On advice to prospective nursing students
Get involved! Volunteer at a local hospital and talk to friends and family members who are in the medical field. I would have never chosen nursing if it wasn't for my internship at UConn. I was able to observe many different medical professionals from different fields and learned so much throughout this experience.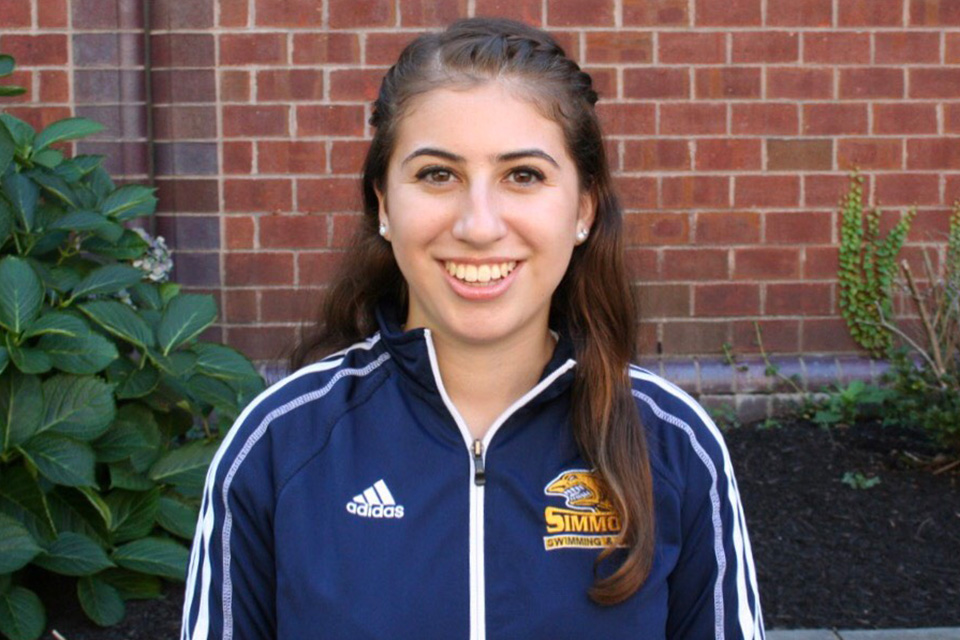 On being a student athlete
It isn't always easy and sometimes you have to make sacrifices, but it's definitely worth it. I schedule time for studying, practice and fun. I also make sure I'm getting enough sleep and am notorious for taking naps. Staying organized and being on top of assignments are all important keys for success!
On her Simmons moment
It was the day of my first college exam and I, along with everyone in the class, was extremely nervous. Our professor knew how anxious we were and decided to bring her puppy to class that day. She knew that we all needed something to ease our nerves, and her puppy did the trick! This is one of many moments where Simmons faculty go above and beyond their duties.