School of Nursing
Simmons' School of Nursing is home to one of the country's first university-based nursing programs and we are proud to remain among the best programs in the field, recognized for clinical excellence, and preparing future leaders in health care through undergraduate and graduate nursing degree programs, including the online [email protected] programs. We educate nurses to provide compassionate and evidence-based care, advocate for patients and communities, lead interprofessional teams, and advance research.
Prepare to be a Future Leader of Healthcare with our Nursing Degrees
Faculty in the Simmons School of Nursing are passionate educators, clinicians, and researchers, and our location in Boston's renowned medical area provides unparalleled training for our campus-based students in our nursing programs. Our BSN students in both the traditional four-year and accelerated second degree programs receive outstanding undergraduate education, while graduate programs offer paths for direct-entry, advanced nursing, and doctoral education.
Our School of Nursing is a pioneer in public health nursing and in training Family Nurse Practitioners, one of health care's fastest-growing specialties. We are guided by values of social justice, teamwork, compassion and excellence, and we embrace Simmons' tradition of science and practice for the social good.
Onground Nursing Programs
As home to the country's first university-based nursing program, Simmons University is among the best nursing programs in the field. Our location in the Longwood Medical area in Boston, MA, along with our faculty and alumnae/i connections at the world's leading hospitals provide ample opportunities for our students to pursue research, clinicals, and job opportunities.
Online Nursing Programs
Empowering and educating nurses since 1902, Simmons University offers online nursing programs that extends our esteemed Boston-based programs to students across the country through a dynamic, online learning platform.
Nursing School Requirements
For our undergraduate and graduate Nursing programs, our admission committee takes a holistic approach to reviewing applications. We consider your personal, professional, and academic experiences as a whole in order to evaluate your preparedness and potential for success in the program.
Learn more about applying to our Nursing programs as an undergraduate or graduate student.
Highlights of the Simmons Nursing Program
[email protected]

, our premier online program, engages students nationwide.
We offer interactive classes and a student-centered learning environment.
Simmons nurses perform above national averages on NCLEX-RN Licensure and FNP Certification Exams. More information on accreditation and licensure can be found here.
Nursing students are leaders in athletics, student government, and campus organizations.
The Dotson Bridge and Mentoring Program serves and empowers African American, Latinx, Asian, and Native American nursing students.
Nursing students are engaged in research, publishing, and presenting their work with faculty in peer-reviewed journals and at regional and national conferences. 
A Family Nurse Practitioner (FNP) student in the Simmons' RN - FNP Program, Hannah Careway '23MS shares what inspires and sustains her in training for her first Boston Marathon.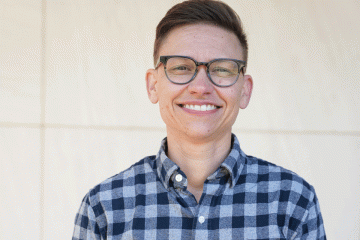 Assistant Professor of Practice Clark Cassone '12MSN can attest to the longevity and successful outcomes of the Simmons nursing program. "The School of Nursing at Simmons has been around for decades, which lends the program a lot of depth" says...
For student turned faculty member, Diana Hanan '16MSN, Simmons' nursing program stands about because of its high standards and strong sense of community. Learn more about why Diana returned to Simmons and what advice she has for students.
Tanya Cohn has gone to many universities and earned several degrees, but Simmons has always been close to her heart. When she heard that Simmons was creating an online nursing program, Cohn knew she had to be a part of it.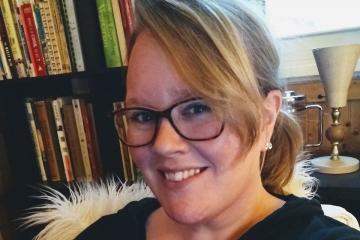 Jessica Reeves '17MSN is a Nurse Practitioner who is as interested in the well-being of her fellow providers as that of her patients. So she decided to share her expertise in her book, Secrets From The World's Most Productive Nurse Practitioner.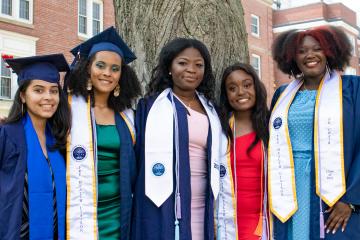 Representative Pressley recognizes graduates for their accomplishments and says 'we need all of you' as the country continues to grapple with racial injustice and the global pandemic.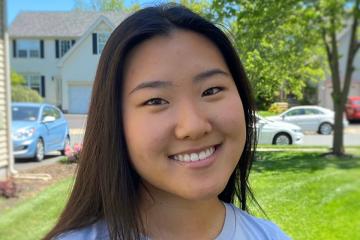 As the first-year representative for the Asian Student Association and the Student Nursing Association, Janet knows the value of staying connected. Check out how, even virtually, she feels the warmth of the Simmons community through these orgs and beyond.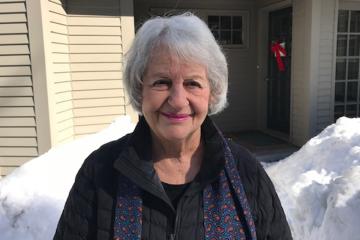 Even after retiring in 2014, Ann Bradley '59 hasn't stopped contributing to the medical field. We caught up with Bradley about her ever-evolving nursing career in the fields of public health, school health, and community health.
Upcoming School of Nursing Events