Student Opportunities
In the Gwen Ifill College of Media, Arts, and Humanities, we cultivate a diverse and talented generation of trailblazers who are poised to become leaders in their professions and in their communities. 
Our students are serious and curious — daring to ask questions that have never been asked before. Driven by a desire for justice as well as professional achievement, our students focus on inclusive cultural analysis and interpretation, developing a comprehensive understanding of history, literature, the arts, languages, and communication.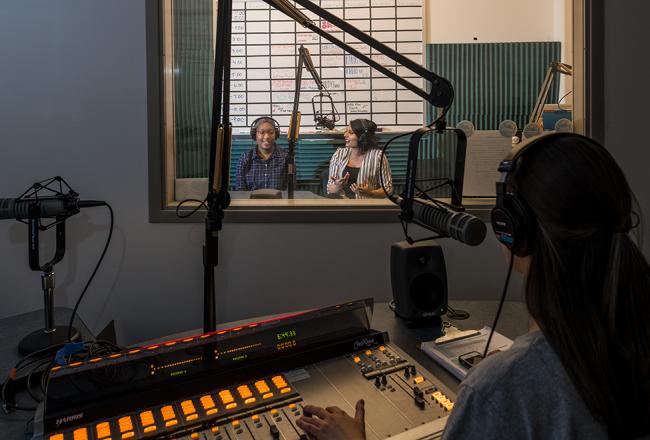 Student-Driven Media
In Ifill College, we believe in student-driven media as a means of carrying on Gwen Ifill's legacy by preparing the next generation to foster an informed and creative public.
Current productions include communications and literary magazines, student radio station and newspaper, and a client-based professional communications studio.
Student-Driven Media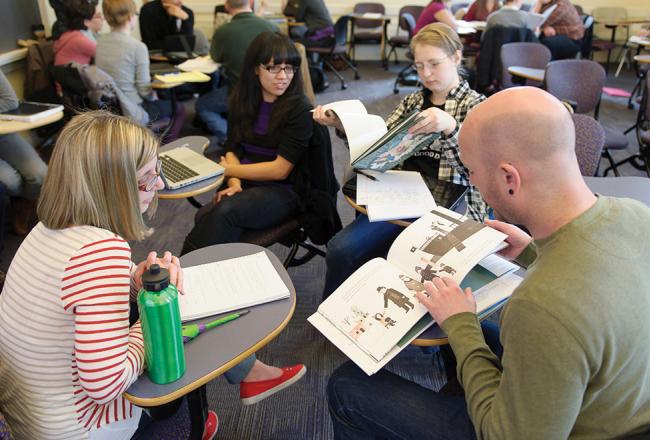 Center for the Study of Children's Literature
The CSCL delivers on its mission to support and advance the study of children's and young adult literature through nationally recognized programs and partnerships.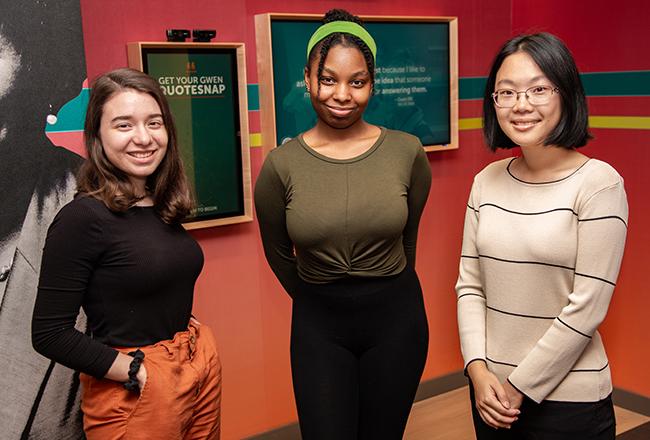 Ifill Scholarships
Ifill Scholarships are awarded to students in The Ifill College who display academic excellence and vast potential inside the classroom and beyond.
Recent Recipients