Housing
Life in the heart of Boston is energetic and bustling, but on the Simmons campus you'll find friendly faces, a welcoming atmosphere, and lots to do. From our nine residence halls to our state-of-the-art athletic facilities to our variety of dining halls and cafes, you'll feel right at home, whether you live on campus or not.
Living at Simmons University
A short walk from the main campus, Simmons's gated residence campus offers a private refuge in the heart of the city. Nine brick residence halls enclose a grassy quad where students relax or study on sunny days. Bartol Dining Hall, Holmes Sports Center, and the campus health center are located here.
Our residence halls offer special-interest housing, including a foodie floor, sports pride floor, arts floor, and wellness areas that emphasize holistic health. Handicapped accessible rooms are available, as well as rooms for visitors and commuter students needing the occasional overnight stay. All first-year students are guaranteed housing.
Fast facts:
Most rooms are doubles, some quadruples, singles, and triples
Free campus-wide Wifi and high-speed internet access is available in each room
Access to Xfinity online streaming
Additional amenities include laundry facilities, student kitchens, lounges with TVs, pianos, study rooms, a multi-faith prayer room, and a computer lab.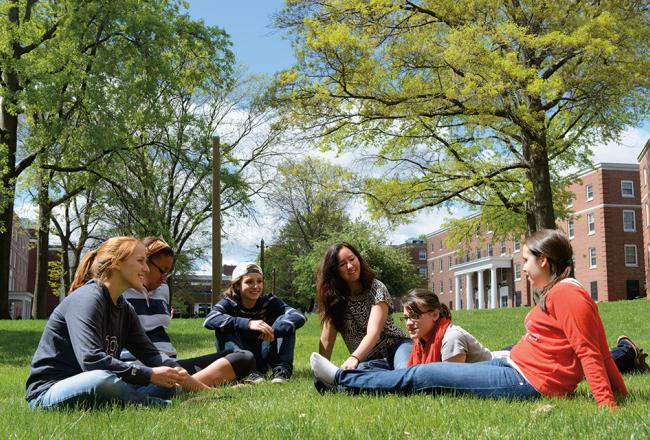 New Students
Learn about housing options, how to apply, and what to pack!
Returning Students
Returning students interested in housing for the academic year should familiarize themselves with the housing selection process.