Suzanne Leonard
Professor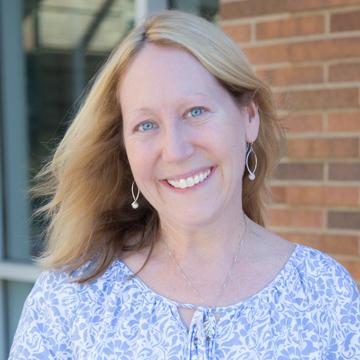 Education
Ph.D., English, University of Wisconsin-Milwaukee
B.A., Dartmouth College
About Me
Suzanne Leonard is Professor of Literature and Writing, Director of the Graduate Program in Gender and Cultural Studies, and co-coordinator of the university's interdisciplinary minor in Cinema and Media Studies. She is also co-chair of the board that oversees the Graduate Consortium in Gender, Culture, Women, and Sexuality.
Leonard is the author of Wife, Inc.: The Business of Marriage in the Twenty-First Century (2018); Fatal Attraction (2009); and co-editor of Fifty Hollywood Directors (2014) and Imagining We in the Age of I: Romance and Social Bonding in Contemporary Culture (2021). The latter book was awarded awarded MeCCSA's (Media, Communication, and Cultural Studies Association) Outstanding Achievement Award for the best edited collection of 2021.
Leonard regularly instructs undergraduate and graduate classes on American film and television studies, feminist media studies, women's literature, gender and cultural theory, literary interpretation, and 20th and 21st century American literature.
Professor Leonard is most interested in the intersections between feminism and popular culture, and her published work has examined topics including: public feminisms, postfeminism and reality television, white feminism, The Real Housewives franchise, chic noirs, the treatment of the adultery plot in feminist novels; Lily Tomlin; political spouses and The Good Wife; celebrity culture; and working women in American film and television.
Professor Leonard has been featured in The Boston Globe, The New York Times, The Guardian, USA Today, and a variety of media outlets, including The Los Angeles Review of Books, NPR and the podcast Public Intellectual with Jessa Crispin.
What I Teach
Gender and Power in Literature
The Art of Film
Approaches to Literature
The Invented Self in Twentieth and Twenty-First Century U.S. Fiction
Introduction to Literary Theory
Introduction to Film and Media Theory
Studies in Film Genre (Melodrama)
Feminist Media Studies
Feminism and Literature
Introduction to Gender and Cultural Studies
Research/Special Projects
Books
Wife, Inc.: The Business of Marriage in the Twenty-First Century
https://nyupress.org/9781479874507/wife-inc/
Suzanne Leonard's book project, Wife, Inc., examines 21st century wives in female-centered media culture. It includes chapters on online dating, reality wedding shows, housewives (real and fictional), and wronged political wives.
Imagining We in the Age of I: Romance and Social Bonding in Contemporary Culture
https://www.routledge.com/Imagining-We-in-the-Age-of-I-Romance-and-Social-Bonding-in/Harrod-Leonard-Negra/p/book/9780367483272
This recently edited collection examines how global shifts in gender and sexuality, work and mobility patterns and especially technology have destabilized conceptions of intimacy and coupledom. The book examines contemporary formulations of romance in a variety of cultural contexts and with attention to the impact of COVID-19. 
Publications/Presentations
Select Recent Publications
"Fealty, Fortune and the Wives of #MeToo," LA Review of Books, January 25, 2019.
https://lareviewofbooks.org/article/fealty-fortune-and-the-wives-of-metoo/
"Weddings, Anti-Heroines, and Postfeminist Cynicism." The Wedding Spectacle Across Contemporary Media and Culture: Something Old, Something New. London: Routledge, 2019. 53-65.
"What Roseanne Barr Meant to Media Studies." Television & New Media, Special 20th Anniversary Edition 21.6 (Fall 2020): 596–601.
"The Real Housewives of Beverly Hills: Franchising Femininity." How to Watch Television. Second Edition. New York: New York University Press, 2020. 278-286.
"What are White Feelings?" Anti-Feminisms in Media Culture. Eds Diane Negra and Michele White. London: Routledge, 2022.