Alumnae/i Feature
Sarah Shives '13MA Applies Gender Theory at Work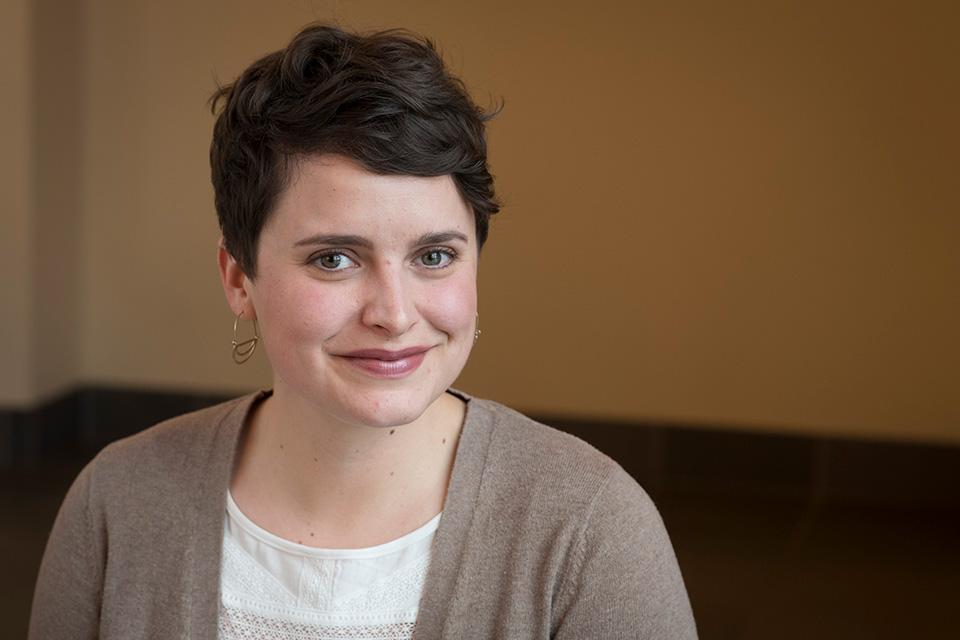 Sarah filled us in on her job as the Assistant Dean of Students at the University of Puget Sound!
I was particularly attracted to the intersectional approach of GCS, and the way that it utilizes the perspectives of cultural studies, gender studies and race studies. I was also drawn to Boston, and Simmons couldn't be more centrally located for the true Boston experience.
Did you have a specific area of focus in your studies at Simmons?
I didn't have an official or declared focus, but held a personal focus on university education because I knew all along that I wanted to work in the realm of student affairs.
How did Simmons prepare you for your current position?
The GCS program has fundamentally influenced the way that I think and understand my place in the world. As I encounter challenging situations in my work, I am constantly thinking about the systems at play and the construction of identities for all those involved. In my final semester at Simmons, I completed a capstone project on creating consent cultures, and now I facilitate consent workshops for my university community and train hearing boards for sexual misconduct cases. 
In your experience, what was the best feature of the program?
I think the brilliant faculty who teach GCS courses are the program's greatest asset. 
What was your favorite class at Simmons? Why?
Sarah Leonard's HIST 567: Memory and the Holocaust course forever altered the way I make sense of historical contexts and identity across generations. I hope I'll never stop seeing the patterns of social influence and normalization that I started to understand in that class.
Are there any faculty members that especially impacted you in your time at Simmons?
Sheldon George, because never before and never after have I had to work as hard as I did in his Race and Gender in Psychoanalytic Discourse class.
What advice would you give to a prospective student who is undecided about applying to Simmons?
Initiate conversations with faculty and current students. If possible, attend a class. I think the small, personal atmosphere at Simmons is really special and needs to be experienced to be understood.
What do you believe was your greatest accomplishment at Simmons?
My greatest accomplishment at Simmons was engaging in a course of study that forever changed the way I interact with my world.
What was the cohort of students like that you learned alongside?
My cohort was perhaps the most memorable aspect of my two short years at Simmons. We were a weird bunch. I will be forever grateful to the brilliant ones who by simply sharing their ideas or analyses would cause my brain to feel like it was on fire. And in retrospect I'm also really appreciative of my fellow students with whom I rarely saw eye-to-eye, because in our willingness to disagree and keep dialoguing, we practiced the dying art of engagement across differences.  
And I'd be remiss if I didn't also mention that I met 3 of my dearest friends in that cohort, and we keep our GCS-ness alive and well in our long-distance friendships.