Announcement
Simmons University Launches Joint Engineering Degree Program with Columbia University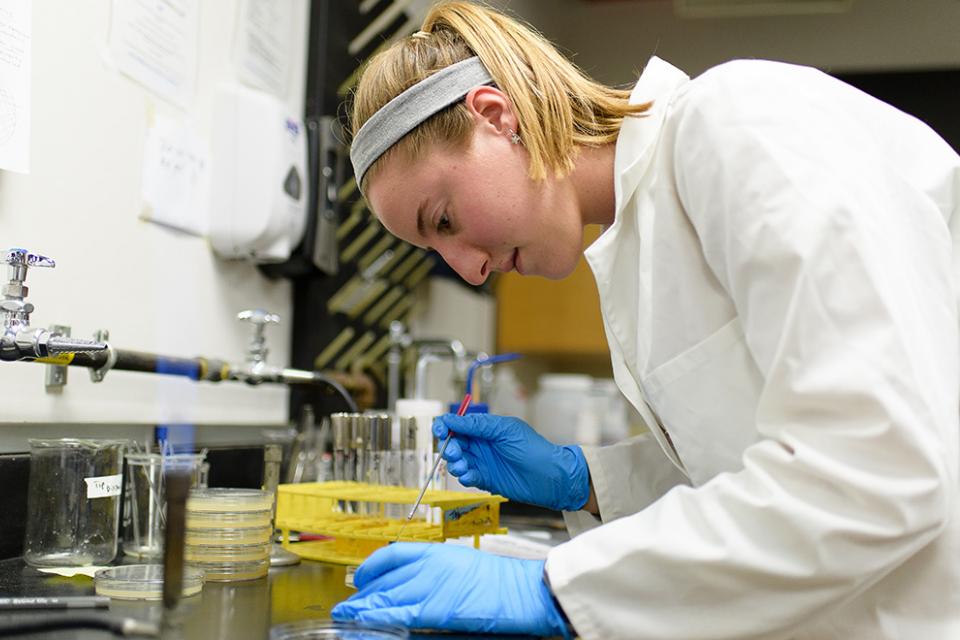 By coupling the intimate, supportive, rigorous academic environment at Simmons with the dynamic, world class offerings of Columbia, we believe this program truly offers the very best of both worlds to students. -Dr. Mariam Ismail
Simmons University proudly announced the launch of a new dual degree program in engineering with Columbia University in New York City. Successful graduates earn a Bachelor of Science from Simmons and a Bachelor of Science in Engineering from Columbia.
Students in the program spend their first three years at Simmons, majoring in fields that overlap the entrance requirements for Columbia such as chemistry, physics, mathematics, or biology. In addition to the academic requirements of their major, students also benefit from taking the Simmons core curriculum as part of the Simmons PLAN (Purpose Leadership ActioN). PLAN provides students with a framework to develop their understanding and practice of leadership, learn across disciplines, engage with the city of Boston, and personalize key components of their academic experience.
The next two years of the program are spent at Columbia University, where students choose from engineering areas of study such as biomedical engineering, chemical engineering, electrical engineering, mechanical engineering, and more.
"We are delighted to partner with such a prestigious, Ivy League university on this academic program," said Engineering 3+2 Program Director, Dr. Mariam Ismail. "By coupling the intimate, supportive, rigorous academic environment at Simmons with the dynamic, world class offerings of Columbia, we believe this program truly offers the very best of both worlds to students."
In addition to meeting the entrance requirements of Simmons, students must also meet Columbia's engineering program entrance requirements, which cover physics, math, chemistry, and computer science, plus one or two courses for specific engineering majors as specified in the Columbia Combined Program guide. 
Contact Dr. Mariam Ismail or visit the 3+2 engineering program page for more information.