Student Story
Molly McDonald '18 on Choosing Simmons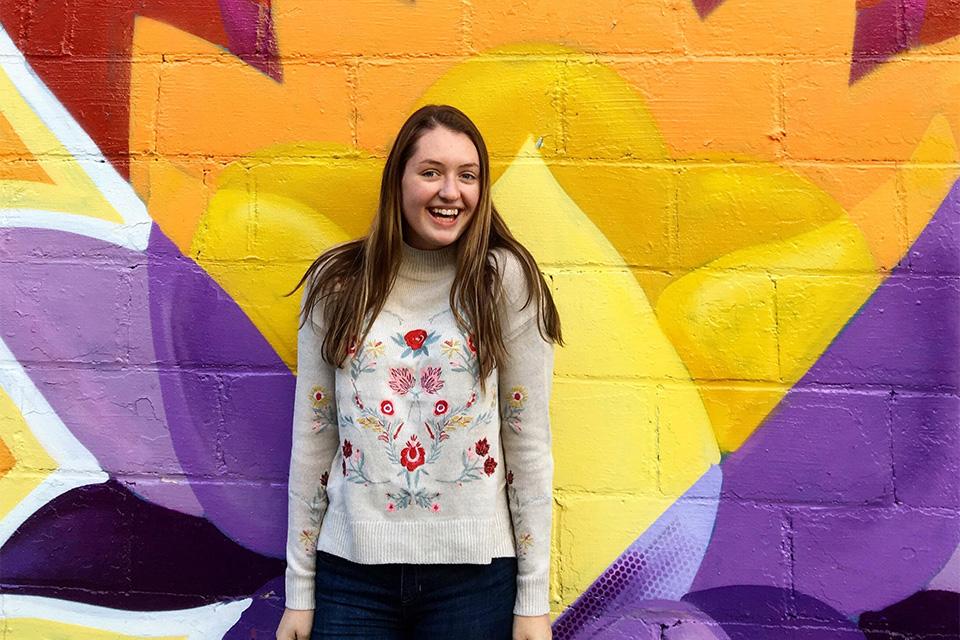 Molly tells us about the importance of getting involved and becoming a student leader at Simmons.

What made you make the decision to come to Simmons?
As a transfer student, I wanted to make sure my transition was going to be seamless. Before I made my final decision to transfer to Simmons, I met with Professor John Lowe, who took the time to sit with me and go through my entire transcript. Many other people took the time to talk to me about Simmons and what I could expect if I came here. Even though there was no guarantee I'd choose Simmons, everyone cared about getting to know me. This made a huge impact in my final decision to come here and major in marketing with a minor in healthcare management and public policy.
How did Simmons help you during the transfer process?
Simmons helped me more than I could have ever imagined. Once I was accepted, I received a welcome packet and had the opportunity to attend a Transfer Orientation, which was a great way to meet other transfer students who would also be new to Simmons. In addition to Orientation, one of my professors, Professor Cynthia Ingols, reached out to me during the summer. We proceeded to meet up and I was so thankful that a professor took the time to meet with me before school even started. To this day, Professor Ingols is someone I go to when I need help, especially as graduation approaches and I'm looking for career advice. 
Are you involved in any student organizations?
I'm the Student Affairs Officer for Student Government Association (SGA), as well as Vice President of the Business Liaison. When I first came to Simmons I wasn't sure if being a transfer student might hinder me from serving in leadership roles because people wouldn't know who I was. However, I learned that it doesn't matter how long you've been at Simmons, everyone has the opportunity to be involved and voice their opinions. Therefore, to all transfer students and current students at Simmons: I encourage you to get involved!
What advice do you have for students who are considering applying to Simmons?
If you want to be in a community that appreciates you for who you are, pushes you to get involved and works with you to pursue your goals, Simmons is the place for you. The classes here are close-knit, so you'll get to know your classmates and professors, all of whom are nice, genuine people. To put it simply, the relationships, experiences and opportunities are endless.  
What's your Simmons moment? 
I have two! My first was last spring when I planned and emceed the Leadership Recognition Ceremony for student leaders and groups on campus. It was truly amazing to be part of an event that celebrates individuals and groups on campus that are accomplishing incredible things. Being surrounded by so many inspiring and hardworking people was a great way to celebrate the end of my first year.  
My second was volunteering at the Simmons Leadership Conference. I was so proud to be part of this event and to represent Simmons. The people here are doing amazing things with a tremendous impact and this event is just one example of that!