Student Story
Madeline Uretsky '18: One Hit to the Head Changed My Life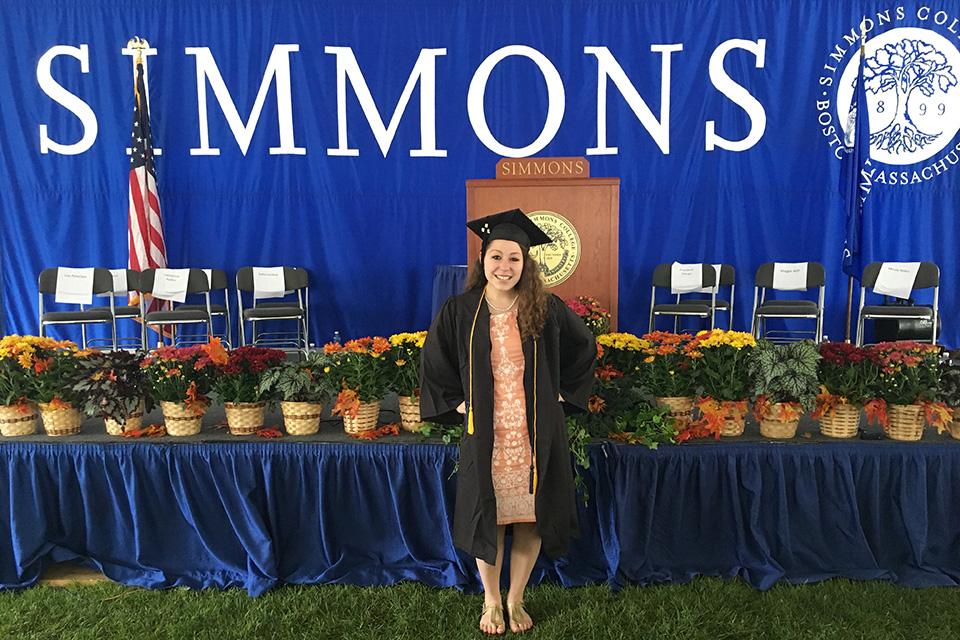 Madeline tells us about her work with the Brain Injury Association of Massachusetts.

Why did you decide to major in neuroscience and behavior?
I always wanted to be an eye doctor and never thought about neuroscience as a field to pursue. However, since sustaining a traumatic brain injury while playing soccer in high school, my interest shifted to studying the brain. After seeing countless professionals throughout my recovery, I learned so much about my own brain — its strengths and weaknesses, and the various issues that can arise just from one hit to the head. These experiences ultimately influenced my decision to study neuroscience and behavior. 
Since 2012 I've been an Ambassador and Survivor Speaker, traveling across the state sharing my story on behalf of the Brain Injury Association of Massachusetts (BIA-MA). As a brain injury, concussion, and sports safety advocate, my goal is to teach various populations about the effects of brain injuries through my personal experience, what they can do to protect themselves, and how the BIA-MA can be used as a resource for survivors and their families. I've given speeches and lectures to parents, coaches, doctors, high school students, medical students, and veterans, and have used my knowledge to educate through television interviews, radio shows, conferences, panel discussions, chapters of Rotary International, a documentary, and social media. I truly enjoy speaking on behalf of the brain injury community, and this organization, and I will continue to fight for the health, safety, and proper treatment of athletes and individuals with brain injuries. 
Why was Simmons the right fit for you? 
Besides being one of the only small schools in New England with a neuroscience major and a nutrition minor, Simmons is what I like to call "brain injury friendly." When deciding on schools, I had to consider where I would be spending most of my time on campus and how these areas would affect my symptoms, which I continue to have six years later. On my tour I asked myself questions like: How many windows are in the dorm rooms? Are there enough quiet places for me to sit around campus? And so on. I feel lucky to have found such a friendly campus in the middle of Boston!
How is Simmons preparing you for the future?
Simmons has given me the opportunity to pursue a rigorous course of study with incredibly supportive and knowledgable professors. My classes have incorporated a mixture of presentations, group work, practical laboratory experience, and the ability to conduct and understand research, all of which are important for my future. Specifically, I plan to pursue a career in clinical neuropsychology and hopefully study the long-term effects of repetitive head trauma so I can become a clinician, a researcher, and an educator. 
What advice do you have for students who are considering a career in STEM?
There are endless opportunities in the Boston area and so many different career paths for STEM students. My advice is to get involved in research and/or clinical experience early on so you can figure out if it's something you truly enjoy. For first and second year students, I would suggest getting to know the upperclassmen in STEM majors. Use us as mentors for navigating Simmons and ask us about our interests and career paths. 
What is your Simmons moment? 
Simmons has so many different types of opportunities for developing leadership. I always enjoy hearing about what my classmates are involved in because everyone is always doing something different. Many students have jobs on-campus or off-campus, they volunteer, they tutor, they study abroad, they plan events, they do research, they join clubs, they teach exercise classes, they give tours, they play sports, they do everything! Simmons is full of hard-working students and I love being a part of this unique community.