Student Story
BSO President Cuts Ribbon to New Multicultural Center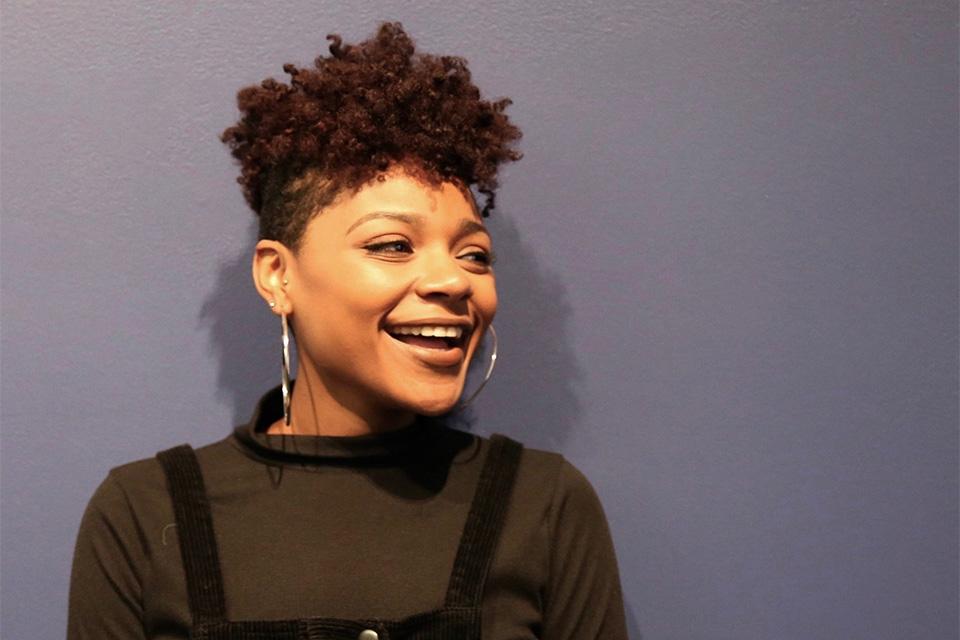 As president of the Black Student Organization, Nasyria Taylor '19 tells us what the new center means to her.

On choosing Simmons
In high school, I started a tech-based education reform club called the iSchool Five. We traveled around to different conferences and schools in the Northeast. We attended a conference in 2014, which happened to take place in Boston. Long story short, I fell in love with the city. Yes, I love New York City, but Boston is great as a college student.
When Simmons came on my radar, I was able to check many things off my college must-have list. It was in Boston, the Communications Department offered a great education and I knew that I'd be able to build a great network. I decided to major in public relations and marketing communications and minor in entrepreneurship and marketing. When I stepped foot on campus, the energy felt different; I knew that this was where I was going to succeed.
On the Black Student Organization (BSO)
As a first-year, I sought out the BSO. Being Black at a predominately white institution isn't easy and I wanted the support of others who were having similar experiences. BSO is a community I've grown to love and where I've found many of my friends. Moreover, a lot of our conversations allow for support, growth and building relationships with other Black students in the Greater Boston area.
On being BSO President
It's busy, but I wouldn't trade it for anything. When I was a first-year, I told the current president at the time, Morgan Ward, that I'd be the president of BSO by my senior year. Well, I managed to do it by my junior year.
My favorite part of the position is taking the role and making it my own. I've learned that leadership comes in many different forms. I'm an introvert so I prefer to get to know people in smaller settings, which is why I love the general body meetings we host weekly.
In many ways, being president of the BSO is shaping me as a person. I'm learning to let my voice be heard, it has supported my event planning passions and it has expanded my knowledge of many social issues.
On Black History Month
Black History Month is a time to remember and celebrate the achievements of Black people, past, present and future. The history taught in school is not the only history. This month allows us to show more to the story through our lens. It's a reminder to us how glorious being Black truly is.
On her Simmons moment
This past week the college opened its first ever Multicultural Center. This was sparked by the ten demands which were presented to the administration in 2015, my first year at Simmons. I participated in the protest alongside other students of color. In the demands, we stated wanting a multicultural office/center for students of color to create community, feel supported and for others to use as a resource. It is now two years later and our demands are being fulfilled. My moment was cutting the ribbon at the grand opening and realizing Simmons is on a journey towards equity. This moment definitely made me proud to be attending Simmons.