Campus & Community
5 Things You Can Do For Your Mental Health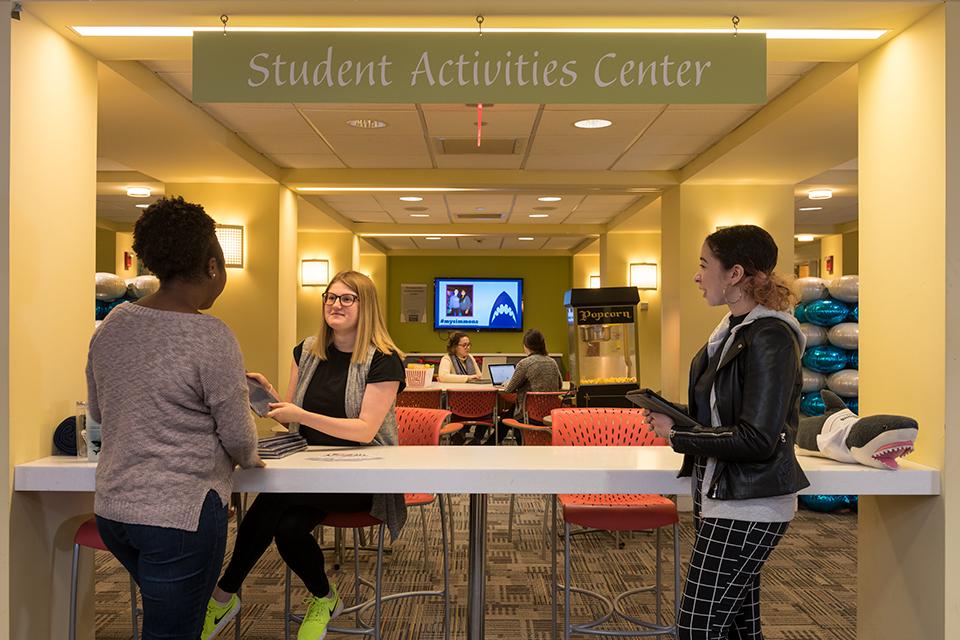 Check out these helpful tips to stay healthy throughout the semester!

Develop a support network
Making new friends is a key part of the college experience — but maintaining relationships with your friends and family back home is equally important. If you're feeling down or stressed, reach out to your friends and family for the support you need. 
Having a hard time connecting with other students? You're not alone! Many new college students experience some level of loneliness during their first few weeks. Getting involved in one of our many student organizations is a great way to get started. Simmons offers a wide variety of student groups on campus. Reach out to the Office of Student Leadership and Activities at studentactivities@simmons.edu for more information.
Set realistic goals
Understand that you can't do everything. Although you might want to go to class, have a part-time job/internship, play a sport, run for office, etc. — sooner or later you're going to get run down. Setting unrealistic goals will result in unnecessary self-criticism if they're unmet. 
Instead, decide what you'd like to achieve and write down the steps needed to meet this goal. As you start to progress towards it, you'll enjoy a sense of accomplishment and self-worth.
Care for your body
Personal wellness encompasses many interlocking components, so your physical health impacts your mental and emotional health. Try to get in tune with what makes your body feel good. What types of movement? What kinds of food? How much sleep? These are all important questions to ask yourself as you try to find the right balance for your body. 
For more information about developing healthy habits, check out these helpful tips for staying healthy during the semester!
Handle stress in a healthy way
Students can easily become overwhelmed with so much going on — luckily, there's plenty of healthy ways to deal with the mental pressures of college. Staying organized, taking breaks and getting off campus are a few easy ways to keep your stress levels low and your well-being high. 
When do students experience the most stress? Finals week! Check out this list of tips and resources to help you get through finals with ease. 
Seek professional help when you need it
Remember, asking for help is a sign of strength — not weakness. It's normal to seek the help of a professional when your network of family and friends isn't enough. Luckily there are plenty of resources on campus to help you when you need it.
In addition to the Counseling Center, Simmons also has an established Wellness Ambassador Program. These students are passionate about an inclusive and comprehensive picture of well-being for the Simmons community. They provide an open-minded, nonjudgemental approach to wellness and are comfortable with a variety of topics from sexual health to mental health.