Suzanne Leonard
Professor and Interdisciplinary Program Director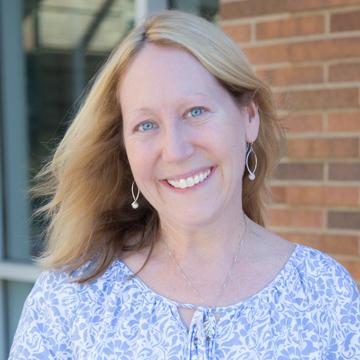 Education
Ph.D. English, University of Wisconsin-Milwaukee, December 2005
Dissertation: Scarlet Women: Unfaithful Wives in Contemporary Feminism, Fiction and Film
M.A. English, University of Wisconsin-Milwaukee, May 2000
A.B. Dartmouth College, June 1996, cum laude
Major: English / Psychology (Graduated with Honors in English)
About Me
Suzanne Leonard is Professor of English, Director of the Graduate Program in Gender and Cultural Studies, and co-coordinator of the college's interdisciplinary minor in Cinema and Media Studies..
She is the author of Wife, Inc.: The Business of Marriage in the Twenty-First Century (NYU, 2018); Fatal Attraction (Wiley-Blackwell, 2009); and co-editor, with Yvonne Tasker, of Fifty Hollywood Directors (Routledge, 2014).
She regularly instructs classes on American film and television studies, feminist media studies, women's literature, gender and cultural theory, literary interpretation, and 20th and 21st century American literature. She frequently teaches courses and advises students in the college's Gender and Cultural Studies Master's program. She also teaches graduate classes through the Graduate Consortium in Women's Studies at MIT.
Professor Leonard is most interested in the intersections between feminism and popular culture, and her recent work has examined topics including: postfeminism and reality television, chic noirs, the treatment of the adultery plot in feminist novels; marriage envy; Elizabeth Taylor and Richard Burton's epic romance; Lily Tomlin; political spouses and The Good Wife; celebrity culture; and working women in American film and television.
Professor Leonard has been featured in The Boston Globe, The Guardian, USA Today, and a variety of media outlets, including the Strong Opinions, Loosely Held, and the podcast Public Intellectual with Jessa Crispin.
What I Teach
Women in Literature
The Art of Film
Women and Work in Popular Culture
Approaches to Literature
The Invented Self in U.S. Fiction
Introduction to Literary Theory
Introduction to Film and Media Theory
Studies in Film Genre (Melodrama)
Feminist Media Studies
Feminism and Literature
Seminar in Cultural Theory
Research/Creative Activities
Wife, Inc.
Suzanne Leonard's book project, Wife, Inc., examines 21st century wives in female-centered media culture. It includes chapters on online dating, reality wedding shows, housewives (real and fictional), and wronged political wives.