Heather Hole
Associate Professor and Director Arts Administration Program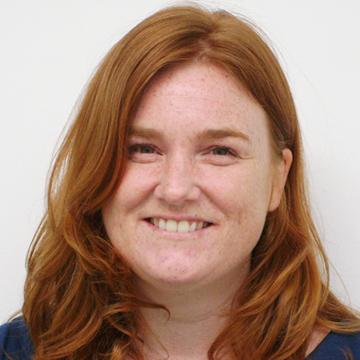 About Me
Heather Hole is Associate Professor of Art History and Director of the Arts Administration Program at Simmons, and a former curator at the Museum of Fine Arts, Boston and the Georgia O'Keeffe Museum. She teaches courses on American, Modern, and Mexican art; arts administration; gender and visual culture; and the arts in Boston and New York. Her current research focuses on the forgotten exhibition spaces of early twentieth-century New York, including Colonial American period rooms in Wanamaker's department store and the miniature art gallery, filled with work by artists including Marcel Duchamp, in Carrie Stettheimer's Doll House. Dr. Hole is the author of the book Marsden Hartley and the West: The Search for an American Modernism, published by Yale University Press, and the curator of the traveling exhibition of the same name. She received her Ph.D. from Princeton University and her B.A. from Smith College.
What I Teach
AADM 143 Boston Arts in Action
AADM 236 The New York Arts Administration Institute
AADM 390 Arts in the Community
ART 244 Twentieth-Century Art
ART 245 American Art
ART 248 Gender and Art
ART 212 LC Modern Art in Mexico and the United States, 1900-1960
Research/Creative Activities
My scholarship examines early twentieth-century New York exhibition spaces often relegated to the margins of art history because of their association with feminine, commercial, and African American culture. I am currently researching the Colonial American period rooms that opened at Wanamaker's New York Store in 1919 and the Metropolitan Museum of Art in 1924. Created at a time when mass immigration set off the xenophobic anxiety codified in the National Origins Act of 1924, these spaces advanced a larger common goal of creating citizen consumers with a shared, fictional narrative of American history, American identity, and American life defined through the furnishing of the home. I am also engaged in research on the display of African art around New York City during the Harlem Renaissance. Recent publications include the articles, "Florine Stettheimer, the Department Store and the Spaces of Display, New York 1916-1926," which examines the presentation of modernist painter Florine Stettheimer's work in department stores and the representation of department stores in her work, and "Conversation Piece: Carrie Stettheimer's Doll House," which explores the iterative process of conversation and play that produced the miniature art gallery, filled with work by artist friends like Marcel Duchamp, in Carrie Stettheimer's Doll House.