Department of Education
Students in our Education Department are committed to transforming lives, educating learners of all ability levels, and reaching students at a young age to set them on a pathway to success.Our students are constant innovators, dedicated researchers, and promoters of social justice. With a focus on evidence-based best practices, you'll launch a meaningful career and meet the needs of all the students in your classroom.
Programs in this Department
Education Field Placements
Our student teachers train at schools around Boston and New England.
Some recent placements include: 
Boston Public Schools
Brookline Public Schools
Cambridge Public Schools 
Newton Public Schools
Malden Public Schools
Somerville Public Schools
Medford Public Schools
Wellesley Public Schools
Arlington Public Schools
Quincy Public Schools
Boston Latin School
Boston Teachers Union School
Crossroads School
Prospect Hill Academy Charter School
Innovation Academy Charter School
MATCH Charter School
New England Center for Children
Landmark School
Hannah tells us why math is her passion and takes us through her journey to Rwanda.
Congratulations to Johnnie Hamilton-Mason, now the E.W. White Professor, and Hugo Kamya, who will continue as Social Work Alumni Fund Endowed Chair.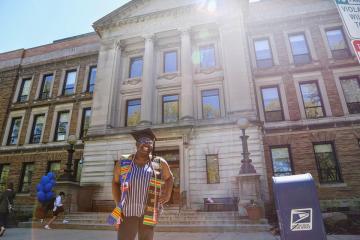 Mardoche Telusma '19 tells us how the Boston Scholarship enabled her to pursue her education at Simmons.
As an innovator and game-changer in the field of postpartum research and development, Dr. Samantha Meltzer-Brody '89 is disrupting the way we approach reproductive psychiatry by breaking down the barriers women face when seeking treatment.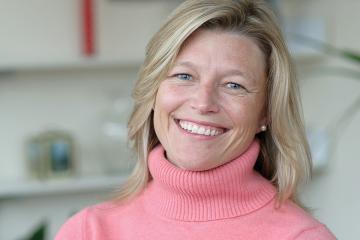 Jennifer Putney '12PhD, Sara Keary, PhD, Nicholas Hebert '16MSW, Lisa Krinsky '94MSW, and Rebekah Halmo '17MSW received the Rose Dobrof Award for their paper entitled, "Fear Runs Deep: The Anticipated Needs of LGBT Older Adults in Long-Term Care."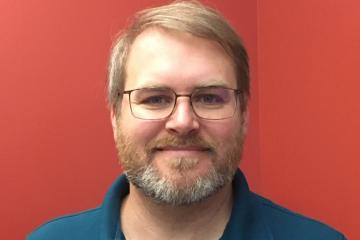 We caught up with Social Work PhD candidate, Jeremy Brown '22PhD about his research on a variety of issues relevant to individuals with intellectual disabilities and autism spectrum disorder.
For Jonathan Stewart '22MSW, integrity is something he holds above all else. It's how he characterizes his veteran experience, and how he characterizes social work at Simmons. During his military service, Jonathan always felt fulfilled; however as he puts it...
We caught up with Carmen Báez '79, '03HD about her creation of PRxPR, a private fund dedicated to helping rebuild Puerto Rico after the devastating hurricanes, Irma and Maria.