Department of Education
Students in our Education Department are committed to transforming lives, educating learners of all ability levels, and reaching students at a young age to set them on a pathway to success.Our students are constant innovators, dedicated researchers, and promoters of social justice. With a focus on evidence-based best practices, you'll launch a meaningful career and meet the needs of all the students in your classroom.
Programs in this Department
Education Field Placements
Our student teachers train at schools around Boston and New England.
Some recent placements include: 
Boston Public Schools
Brookline Public Schools
Cambridge Public Schools 
Newton Public Schools
Malden Public Schools
Somerville Public Schools
Medford Public Schools
Wellesley Public Schools
Arlington Public Schools
Quincy Public Schools
Boston Latin School
Boston Teachers Union School
Crossroads School
Prospect Hill Academy Charter School
Innovation Academy Charter School
MATCH Charter School
New England Center for Children
Landmark School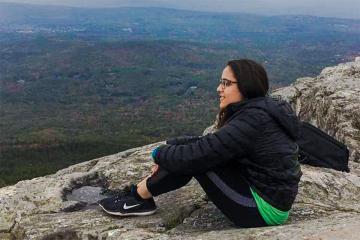 Did you know that Woman on Campus Saloni Kumar '23 is undecided? If you're thinking of entering school without declaring a major, check out Saloni's tips to help you navigate this process.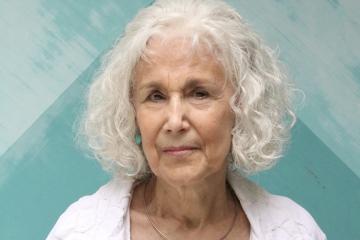 Karen R. Koenig, LCSW, MEd has over 30 years of experience in psychotherapy and eating psychology, publishing eight books on these topics. She has used her work to help countless people with eating disorders and body image issues.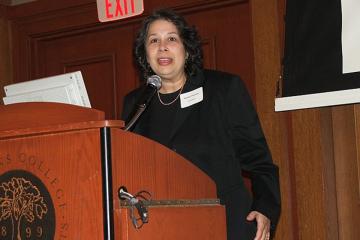 Meet Dawna Thomas, Professor and Chair of the Sociology Department! Find out why she dedicates her research to her Cape Verdean and African American cultural roots, and learn more about the new Department of Critical Race, Gender, and Cultural Studies.
#DocsOnCall intern, Selma Chamime '23, tells us about working with the initiative and the massive impact it has made on combatting pandemic-related misinformation.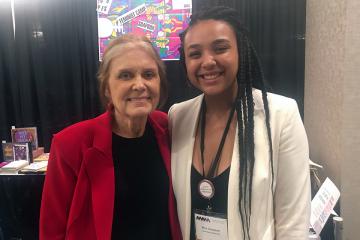 Co-Director of Mass NOW, Bria Gambrell, shares her motivation behind pursuing a dual degree in gender and cultural studies and public policy, and why she finds her position with Mass NOW so rewarding.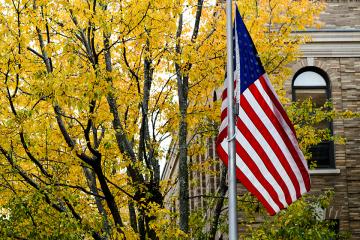 With Inauguration Day around the corner, we spoke with Assistant Professor of Political Science and International Relations, Aaron Rosenthal, about past presidents attending the inauguration, what to expect in the early days of Biden's presidency, and the root cause of the Capitol riots.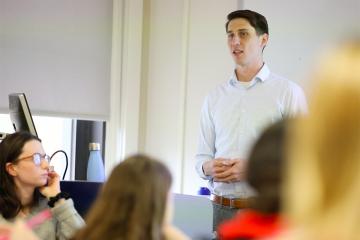 Meet Aaron Rosenthal, assistant professor in the Department of Political Science and International Relations! Find out which political science course he enjoys teaching most, and why he believes Simmons students are so unique.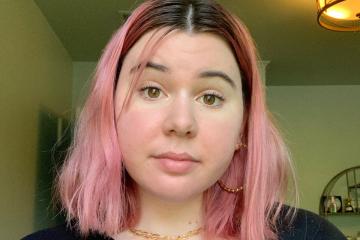 Cate Cox '23 shares her experience as an intern with Sahiyo, an organization dedicated to ending female genital cutting and creating positive social change through dialogue, education, and collaboration.