Department of Education
Students in our Education Department are committed to transforming lives, educating learners of all ability levels, and reaching students at a young age to set them on a pathway to success.Our students are constant innovators, dedicated researchers, and promoters of social justice. With a focus on evidence-based best practices, you'll launch a meaningful career and meet the needs of all the students in your classroom.
Programs in this Department
Education Field Placements
Our student teachers train at schools around Boston and New England.
Some recent placements include: 
Boston Public Schools
Brookline Public Schools
Cambridge Public Schools 
Newton Public Schools
Malden Public Schools
Somerville Public Schools
Medford Public Schools
Wellesley Public Schools
Arlington Public Schools
Quincy Public Schools
Boston Latin School
Boston Teachers Union School
Crossroads School
Prospect Hill Academy Charter School
Innovation Academy Charter School
MATCH Charter School
New England Center for Children
Landmark School
For Jonathan Stewart '22MSW, integrity is something he holds above all else. It's how he characterizes his veteran experience, and how he characterizes social work at Simmons. During his military service, Jonathan always felt fulfilled; however as he puts it,...
We caught up with Carmen Báez '79, '03HD about her creation of PRxPR, a private fund dedicated to helping rebuild Puerto Rico after the devastating hurricanes, Irma and Maria.
The CSWE Council on the Role and Status of Women in Social Work Education annually awards a feminist scholar who has advanced feminist knowledge as it pertains to social work theory, research, practice, policy, and education. Congratulations to Dr. Johnnie Haliton-Mason!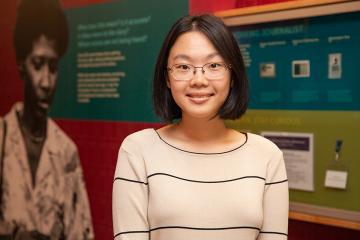 Congratulations to Anna Zhang '20, recipient of the Ifill Scholarship! We caught up with Anna about what the Ifill Scholarship means to her and why she decided to pursue a double major in history and sociology.
Social Work PhD candidate, Mbita Mbao '22PhD, tells us about what brought her to Simmons and her passion for researching issues affecting immigrants.
We caught up with Abby about her experience at Meet the Press and how she hopes to carry on Gwen Ifill's legacy as Dean's Fellow for The Ifill College.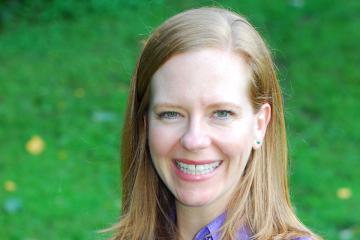 Simmons University is proud to announce that Associate Professor and MSW Curriculum Director Kristie A. Thomas, PhD, MSW has won the 2019 Early Career Excellence in Teaching Award from SAGE/American Evaluation Association.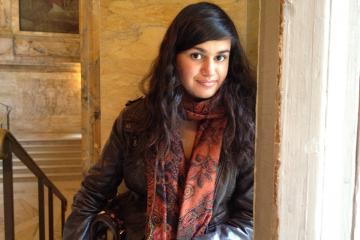 We caught up with Paola Chapa Cerviatti '18MSW about her important role with Casa Esperanza, a mental health clinic serving Latino adults.