Department of Education
Students in our Education Department are committed to transforming lives, educating learners of all ability levels, and reaching students at a young age to set them on a pathway to success.Our students are constant innovators, dedicated researchers, and promoters of social justice. With a focus on evidence-based best practices, you'll launch a meaningful career and meet the needs of all the students in your classroom.
Programs in this Department
Education Field Placements
Our student teachers train at schools around Boston and New England.
Some recent placements include: 
Boston Public Schools
Brookline Public Schools
Cambridge Public Schools 
Newton Public Schools
Malden Public Schools
Somerville Public Schools
Medford Public Schools
Wellesley Public Schools
Arlington Public Schools
Quincy Public Schools
Boston Latin School
Boston Teachers Union School
Crossroads School
Prospect Hill Academy Charter School
Innovation Academy Charter School
MATCH Charter School
New England Center for Children
Landmark School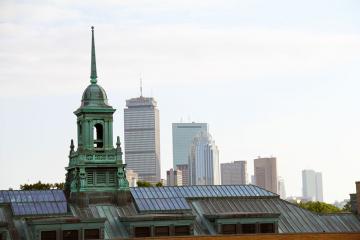 The Simmons World Challenge is about learning from an international perspective — but how do you learn internationally with the COVID-19 travel restrictions? Professor Kristina Pechulis and Samantha Margolin '23 tell us how students still learned global lessons.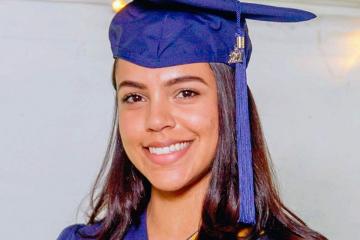 Angelica is a clinical social worker in the pediatric clinic at the Center of Excellence in Sickle Cell Disease at Boston Medical Center. Working closely with families of children dealing with this complex disorder, Angelica tells us how Simmons prepared her.
Career changer Margaret Brady raised three children diagnosed with neurodevelopmental challenges. Her goal when coming to Simmons? Apply her lived experience and advocacy skills to social work practice.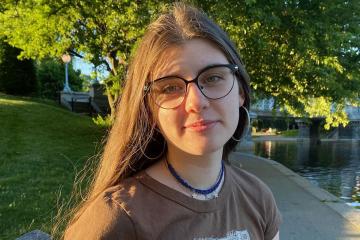 Meet education and psychology major, Mia McGillicuddy '22! Mia tells us why they love Orientation and an important tip for first-years to keep in mind throughout this important year.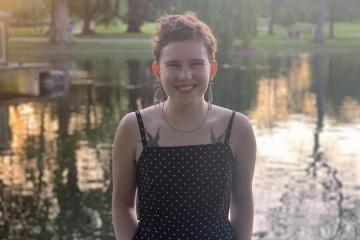 Meet economics major, Lucy Lawrence! Read why Lucy chose to attend Simmons and the one lesser-known item she recommends first-years have in their dorms.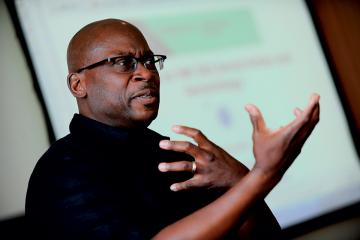 From the 2020 Tokyo Olympic Games to the Red Cross, Assistant Dean Gary Bailey reflects on the continued barriers Black Americans face at the poolside and the lasting legacy of Jim Crow.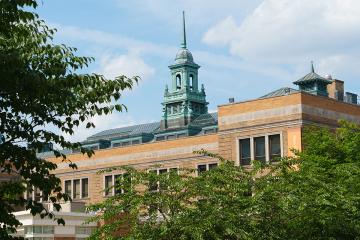 Grant received from the Substance Abuse and Mental Health Services Administration to train social work students and practitioners to enhance trauma-informed mental health care in schools.
As a clinical social worker for the pilot school, Richelle Smith thanks Simmons for helping her get there. Learn more about Richelle's passion for the youth community and why Simmons stood out to her as the "total package."