Jennifer Edge-Savage
Adjunct Faculty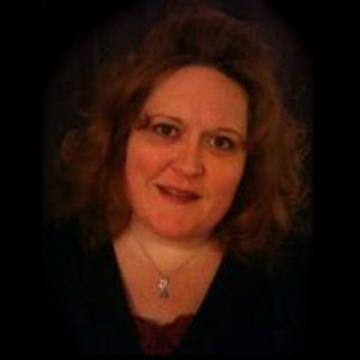 Education
EdS: Special Education Administration - Simmons University, Boston, MA
EdS: Assistive Technology - Simmons University, Boston, MA
Certificate in Assistive Technology - Tufts University, Somerville, MA
MS: Occupational Therapy - Boston University, Boston, MA
BA: Psychology and Sociology - University of Massachusetts, Boston, MA
About Me
Jennifer Edge-Savage, MS, EdS, OTR/L is an Assistive Technology specialist and Associate Professor of Practice at Simmons University, Boston, recently becoming the Director of the Graduate Program in Assistive Technology. She has been working in the field of AT for nearly 20 years, co-founding the SSEC Center for Assistive Technology in Hingham, exploring the corporate side of AT as the Director of Implementation Services for Kurzweil Educational Systems and IntelliTools, and providing Assistive Technology consulting services through her private practice. She is an active volunteer board officer for ISTE's Inclusive Learning Network. She recently joined The Education Cooperate as an Assistive Technology consultant. ALL students can achieve with the right combination of tools and strategies.
What I Teach
SPND 463 Universal Classroom Design: Creating an Accessible Curriculum in the Inclusive Classroom
SPND 473 Providing Specialized Curriculum and Environmental Access Using Customized Tech Tools
SPND 422 Differentiation and instructional strategies using technology
RDG 457 Literacy Supports for Learners with Special Needs Using Technology
Research/Creative Activities
Assistive Technology
Universal Design for Learning
Accessible Instructional Materials
Instructional Technology
Teacher Preparation
Technology Implementation
Online Learning
Product Development
Publications
"Using Technology to Support a Comprehensive Reading Program" and "Checklist for Evaluating Technology" in:Savage, John F. Sound It Out!: Phonics in a Comprehensive Reading Program. 4th Edition, Dubuque, IA: McGraw-Hill, (2011)
Closing the Gap, Vol 28, No. 2, (2009): "Kurzweil 3000 Version 11 - New Tools to Support the Writing Process"
Closing the Gap, Vol 25 No. 3, (2006): "Collaborating to make UDL a Reality - Alternate Access to Kurzweil 3000"
Presentations on various topics in Educational Assistive Technology
Keynote Speaker addressing UDL at The Williamstown Reading Institute Literacy and Technology Symposium (2009)
International Society of Technology in Education Conference (ISTE) UDL Playground (2011, 2012, 2014)
British Educational Teaching and Technology Conference - London (2009, 2010)
Assistive Technology Industry Association Conference (2005 through 2014)
California State University of Northridge Assistive Technology Conference (CSUN) (2006 through 2010)
Closing the Gap Conference (CTG) (2005 through 2013)
Tech Access Rhode Island Assistive Technology Conference (ATAP) (2012, 2014)
Mass Computer Using Educations (MassCUE) (2001 through 2005)
Mass DOE Spring Technology Conferences (2001, 2002)
Superintendent Technology Leadership Conference (STLC) (2002 through 2004)
Mass Organization of Educational Collaboratives (MOEC) (2003)
Technology, Learning and Reading Diversity Conference (TRLD) (2008,2009)
Council for Exceptional Children Conference - Simmons AsTech Symposium (CEC) (2008)
Learning Disabilities Organization of America Conference (Fall 2003)
Numerous District Presentations for a wide variety of Assistive and Educational Technology topics as part of Private Practice (2003-Present)
Professional Affiliations & Memberships
Awards
Grants
Grant Writer and Coordinator: "Curriculum Access for All" MassDOE Lighthouse Grant (2001-2002)
Grant Writer and Coordinator: "Accessing the Curriculum Through Technology" MassDOE Lighthouse Grant (2001-2002)