Student Story
Sunnie Hodge '20 Mobilizes Public Health Program in South Africa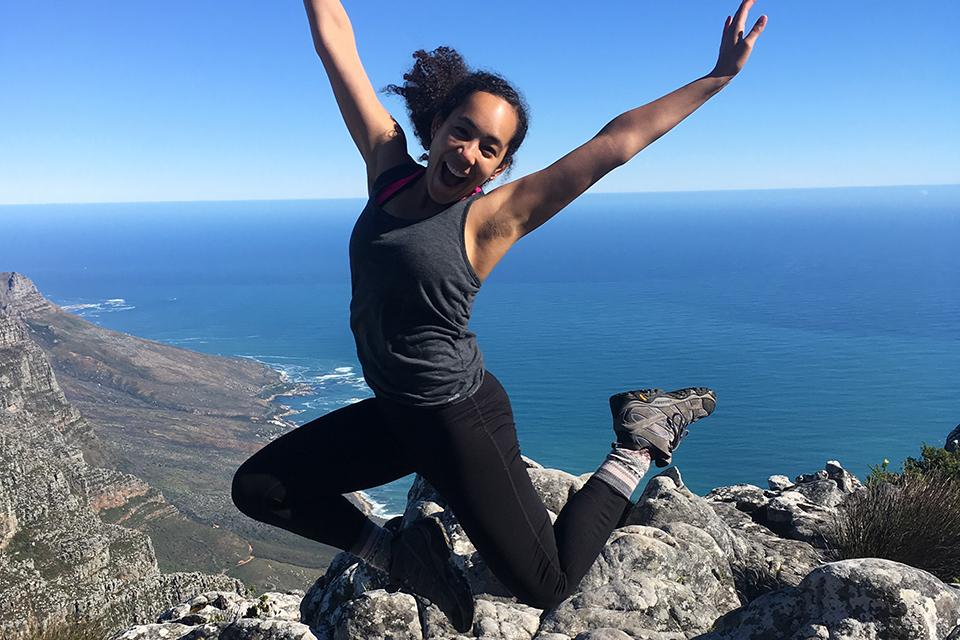 Building relationships is essential for progress and contributes to a sense of community support. 
What's your major and graduation year?
I'm studying public health (social analysis track) and exercise science and will be graduating in May 2020.
Tell us about studying abroad. 
I knew that I wanted to study abroad again after I participated in a faculty-led travel course two years ago. That was my first study abroad experience and I realized how impactful it can be to learn in a different cultural context. I was inspired to pursue a travel internship after taking Global Health and becoming curious about what public health looks like in other countries.
I chose the IES summer internship program in Cape Town, South Africa because I wanted to experience a culture very different from the United States in a place that didn't present a significant language barrier. I liked that the program placed students in internships based on our interests and goals. I was also happy to find a summer program because it didn't require manipulating my academic schedule. 
In Cape Town I had the opportunity to intern at the non-profit, TB HIV Care. I focused on HIV prevention, specifically on the use of PrEP, among adolescent girls and young women. PrEP is an antiretroviral drug that can be taken by HIV negative people to prevent HIV infection if they come in contact with the virus.
In collaboration with another IES intern, I designed and implemented a PrEP Champion Training Program where adolescent girls and young women develop their advocacy and leadership skills. Following the training, the champions mobilize in their communities, educating their peers about PrEP and referring them to TB HIV Care mobile clinics. I also helped the organization prepare to roll out the PrEP Champion Program in two other districts in South Africa.
What did you learn from this experience?
From my internship at TB HIV Care I learned how important it is to tailor public health interventions to the context in which they will be implemented — and also that advocacy work requires passion and persistence. From the travel experience overall I developed confidence in my ability to adapt to a different cultural context.
Lastly, from the amazing people that I met in Cape Town, I learned that building relationships is essential for progress and contributes to a sense of community support.