Alumnae/i Feature
Kyle T. Ganson is an Assistant Professor at the University of Toronto, Factor-Inwentash Faculty of Social Work. As part of his studies at Simmons, he created the course "Social Work Assessment and Treatment of Eating Disorders," to be taught in Spring 2024. We spoke to Ganson about his doctoral experience at Simmons and the inspiration behind the course.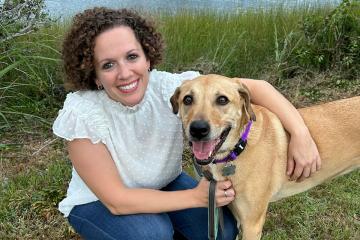 Alumnae/i Feature
What made you choose to study Mathematics at Simmons? Simmons had a great, small, close-knit community, with the bonus of being in the larger city of Boston — it had a little of everything! When I first visited Simmons, I...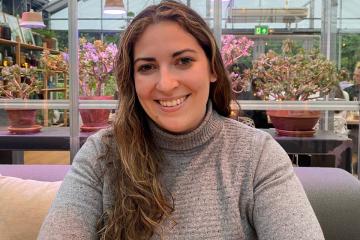 Alumnae/i Feature
Research librarian Kaitlin Allair shares insights on problematic teen social media use, the dangers of "sharenting," and other aspects of her research.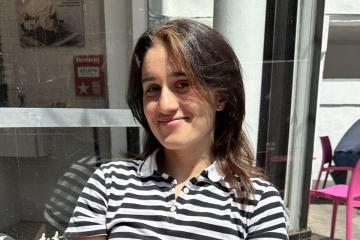 Alumnae/i Feature
How Did Eva's Time at Simmons University Shape Her Path in Science? Eva Piernas, a recent 2023 alumni, reflected upon her journey at Simmons University, where she majored in Neuroscience on the neurobiology track and minored in Chemistry. As she...
Alumnae/i Feature
Physics major Geraldina Cruz '23 recently participated in the annual Radiology Research Symposium at Brigham and Women's Hospital (BWH) on May 25. Cruz was one of just two undergraduates who presented research alongside seasoned researchers at BWH. They spoke with...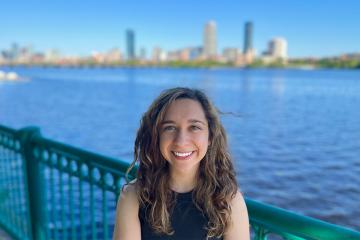 Alumnae/i Feature
Environmental Science major Monica Alves's first major career revolved around water science . Recently, she has transitioned into oncology-related research data. In this interview, Alves imparts advice on changing careers and discusses her love for writing children's poetry. Tell us...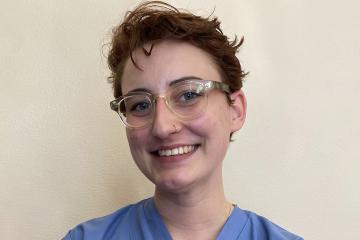 Alumnae/i Feature
After Nora Monahan graduated from Simmons with a degree in Neuroscience in 2021, she promptly began a research position at a prominent mental health treatment and research center. While still engaging in full-time scientific research, she has taken on a...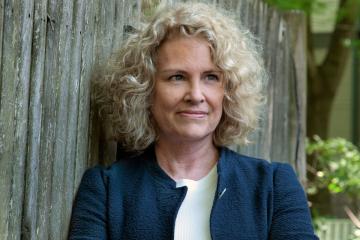 Alumnae/i Feature
Historian Kate Clifford Larson '80 '95MA is the author of Bound for the Promised Land: Harriet Tubman, Portrait of an American Hero (2003, Penguin Random House), The Assassin's Accomplice: Mary Surratt and the Plot to Kill Abraham Lincoln (2008, Basic...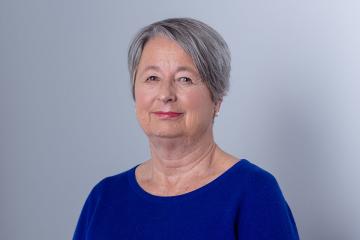 Alumnae/i Feature
Dr. Rita Olans , DNP, RN, CPNP-PC, SNP-BC, FAAN, FNAP, an Associate Professor of Nursing at MGH Institute of Health Professions, has been inducted into an elite society of Fellows within the American Academy of Nursing (AAN). This honor is...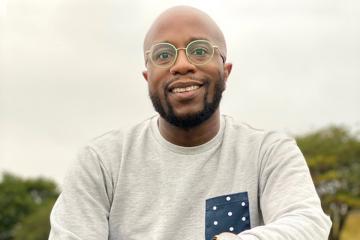 Alumnae/i Feature
Archivist and independent researcher Steven D. Booth '09MS was recently named a Fellow of the Society of American Archivists. Booth has worked in both traditional and unconventional archival settings, including his current role at the Getty Research Institute, and is...