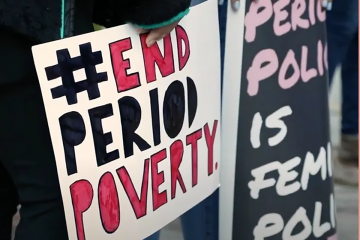 Student Story
Menstrual equity is an under-discussed and under-researched topic within academia, politics, and the general populace. Katarina Sousa '24 is breaking the silence with her groundbreaking research and activism in Massachusetts.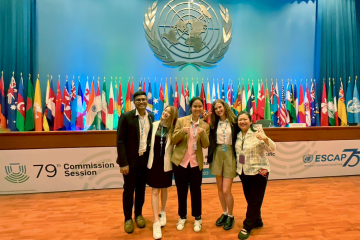 Student Story
Laurel Murphy received a McGrath Global Research Grant to cover travel expenses for her internship at the United Nations Economic and Social Commission for Asia and the Pacific (UN ESCAP) Library in Bangkok, Thailand, a collection of UN official documents...
Student Story
Biology major Piper Alyea-Herman has developed a deep interest in genetic research. In March, she gave a poster presentation at the American Society for Biochemistry and Molecular Biology Conference (ASBMB) in Seattle, for which she received a competitive travel award...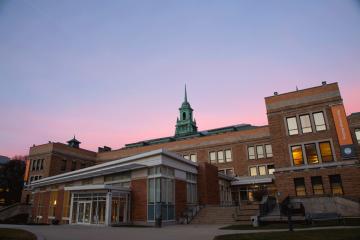 Student Story
On March 3, Caitlin Curry '24 and Charlotte Rice '23 delivered a poster presentation, "A Qualitative Analysis of Parenting Young Children during the COVID-19 Pandemic," at the Eastern Psychology Association Annual Conference in Boston. Their research reveals how families were...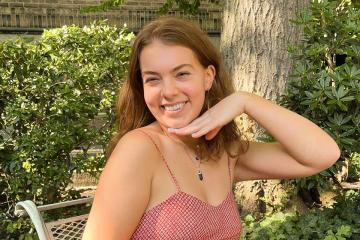 Student Story
CJ '24 (Chloie Johnson) attended the American Physical Society's Conference for Undergraduate Women in Physics (CUWiP) at Boston University in January 2023. They spoke with us about their experience at the conference and their love for science. Tell us about...
Student Story
When Roe v. Wade was overturned on June 24, 2022, student Sara Slager — a double major in Education and Women's and Gender Studies — was in the middle of a research project on local reproductive rights activism. She spoke...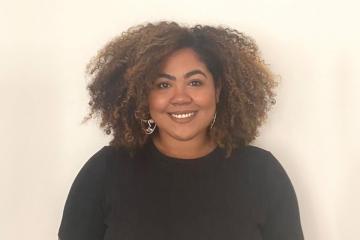 Student Story
Jennifer Eckert '08MSW, a member of the Simmons University Board of Trustees, provided a generous donation to support the mission of Simmons University to become a beacon of leadership in the world of higher education. A portion of these funds...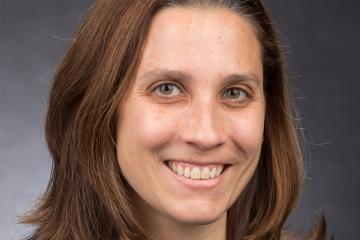 Student Story
What She's Studying Jordyn Hagar '23PhD currently teaches in the Social Work Department at Providence College after working as a child and adolescent family therapist for almost 15 years. At Simmons, Jordyn is studying how changes to systems and policies...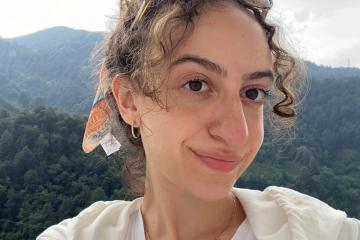 Student Story
How did you become interested in working with focused ultrasound? I was in Dr. Phillip White 's physics class and he would talk about the projects he was working on using focused ultrasound. It interested me into looking into the...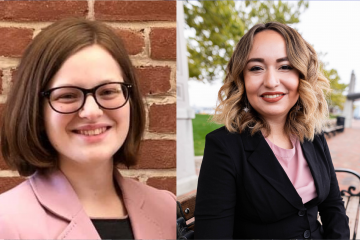 Student Story
On December 15, 2021, Ifill College students from the Graduate programs in History and Gender & Cultural Studies presented their research at the virtual fall 2021 Colloquia. Thirteen students shared their work in front of peers, faculty, family, and friends...