Announcement
Passionate Leaders Project: Spring 2022 Cohort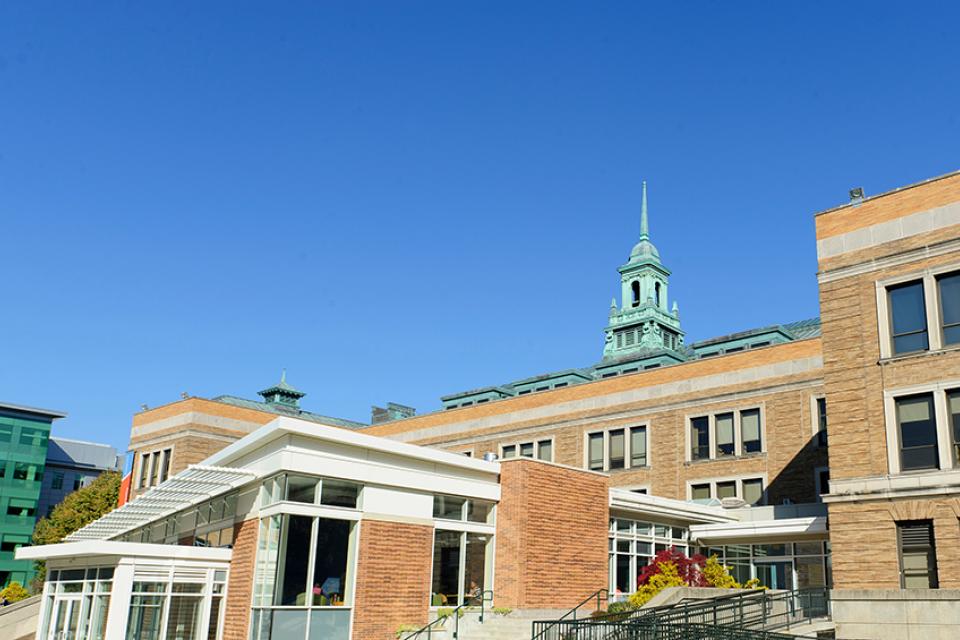 Passionate Leaders Project: Spring 2022 Cohort
The Passionate Leaders Project (PLP) supports undergraduate students by funding research opportunities that transcend traditional coursework.
Participants of the PLP develop research and critical thinking skills and bring the insights of academia to real world issues. This year's cohort tackles inequity, health, and the arts.
Fall 2022 applications are open and are due October 3, 2022.
Meet the Passional Leaders Project Spring 2022 Cohort!
Kyla Botsian '22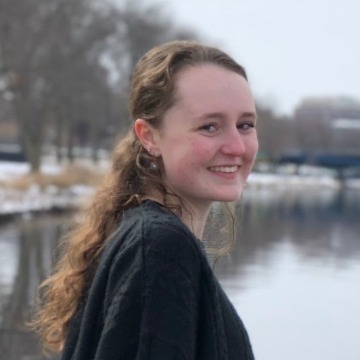 Major: Public Health and Sociology
Project: "Interrogating Access to Services for Individuals who are Housing Insecure in Boston, Massachusetts"
Disparities in access to safe and affordable housing impact the health outcomes of individuals across Boston. Over the course of the semester, I will be interning at two organizations in Boston that focus on increasing access to permanent affordable housing: Fenway Health and Fenway Community Development Corporation (CDC). Fenway Health aids the community's effort to increase housing equity by providing support through case management, legal services, and healthcare to individuals experiencing housing insecurity that have tested positive for HIV/AIDS. Fenway Community Development Corporation (CDC) works with local management companies, realtors, and state organizations to increase the number of affordable housing units available in Boston. In completing both of these internships and writing a research paper about the impacts of housing insecurity on the Boston community, I will gain an increased understanding of the mechanisms in place that limit access to housing as well as the resources available for individuals in need.
What Kyla is most looking forward to: I am excited to work with two organizations in the Boston area that are working to combat the impacts associated with housing insecurity.
Rania George '22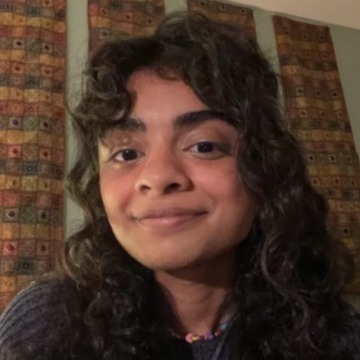 Major: Social Work
Project: "'Our Gardens': Self-Care Weekly Workshop"
"Our Gardens" is a workshop focused on developing and maintaining self-care skills for non-men of color on campus. The workshop occurs over the span of 10 weeks with weekly 1-hour long sessions, where modes of art and narrative therapy are utilized to establish 4 main goals: empowerment, formalized self-care habits, social support, and positive reinforcement of racial identity. The project is meant to aid in supporting students of color through their education within a primarily white institution by providing a nurturing space for them to build community with each other. With advising from Professor Eugenia Knight, I am hoping to create a replicable curriculum that can be implemented with students of color at other primarily white institutions.
What Rania is most looking forward to: Creating art and organizing a zine made up of other people's work!
Emma Hill '22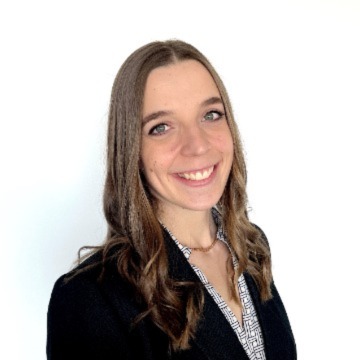 Major: Psychology
Project: "Towards Personalized Treatment: Examining Baseline Characteristics as Predictors of Individual Module Effectiveness within Youth Modular Psychotherapy"
Modular psychotherapy is emerging in the field of youth mental health as an effective and increasingly popular alternative to traditional linear psychotherapy, particularly for the many youths who face a variety of complex and comorbid conditions. Modular psychotherapies enable clinicians to select from an array of evidence-based therapeutic components, known as modules, to build personally tailored treatment protocols for clients. However, an important question for current research is: Which modules are effective for whom? Answering this question could help clinicians select suitable modules and thus improve the efficiency and effectiveness of youth psychotherapy.
For this project, I will be working alongside doctoral student Katherine Venturo-Conerly, within the Harvard Laboratory for Youth Mental Health, to examine whether certain pretreatment characteristics of youth may meaningfully predict how effective certain modules are at improving immediate symptom outcomes. By conducting this research, we hope to help progress the field of youth mental health by providing more evidence-based guidance around module selection to support the decision-making of clinicians using modular psychotherapies. If successful, we hope these findings will increase the consistency by which modular psychotherapy is effective for youth seeking mental health treatment and thus, ultimately improve symptom outcomes and quality of life for youth suffering from anxiety, depression, trauma, conduct problems, and comorbid conditions.
What Emma is most looking forward to: I am most looking forward to developing my statistical analysis skills, gaining further competency in conducting research, learning from my great mentor, and contributing to a study that will help advance youth mental health treatment!
Rachel Stein '22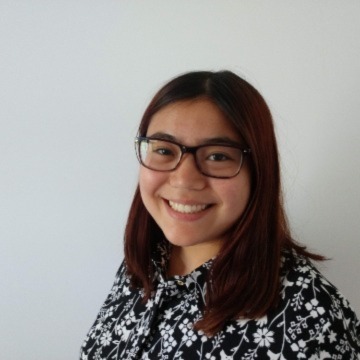 Major: Chemistry
Project: "Using Computational Methods to Design Selective Syntheses for New Silaazacycles with Applications in Drug Development"
In order to synthesize new drugs, chemists prefer reactions that are selective and occur safely at room temperature. The first trait, selectivity, means that a reaction produces more of one product over the other. The second trait, safety, means that the reaction has a low activation energy barrier that can be achieved at room temperature and standard pressure. Computational modeling can predict these traits based on the chemical structures and energies of the reactants. My project involves predicting the reactivity and selectivity of reactions for a newly synthesized silaazacycle. Silaazacycles are silicon and nitrogen-containing rings that are common in pharmaceutics and bioactive materials. I will evaluate the effects of adding different types of chemical groups to the silaazacycle to tune these properties so that chemists can safely synthesize their desired products. This project will also inform future computational studies on similar types of reactions.
What Rachel is most looking forward to: I have put in a lot of work on this project, so I am most looking forward to wrapping up the research portion so that I can start writing my manuscript and thesis. This is my first independent project, so I am beyond excited to share my work with the chemistry community and the general public. PLP will give me the time and flexibility to dive into the writing process and develop those communication skills that will serve me in my future research career.
Shania Louise Sagra Ambros '22
Major: Web Design & Development
Project: "Cordigo Artspace: Sharing Cordilleran Cultural Knowledge through Art"
Cordigo Artspace aims to empower intergenerational Filipino American communities with a platform that celebrates Cordilleran heritage and the cultural shifts occurring in the metropolitan city of Baguio. I will be collaborating with Tam-Awan Village, an art institution in the Philippines, to create a VR (virtual reality) exhibition for their International Women's Month celebration. Tam-Awan's community supports the contemporary work of artists in the nearby mountain regions and also conserves some of the regions' historical artifacts. In collaboration with Tam-Awan, I will create a two-part digital experience that includes a VR art exhibition and a directory of artists in the Cordillera Administrative Region. Both parts will be hosted on one website, which will also include information about Tam-Awan Village. Many of the artists in Tam-Awan Village are Igorot, which means "People of the mountains." Igorots live in the Cordillera Administrative Region in Northern Luzon.
What Shania is most looking forward to: I'm excited to connect with scholars, artists, and organizations who are also interested in building creative communities in the Philippines and the Cordilleran diaspora.