Alumnae/i Feature
Meagan Chambers '13: We Make Miracles Happen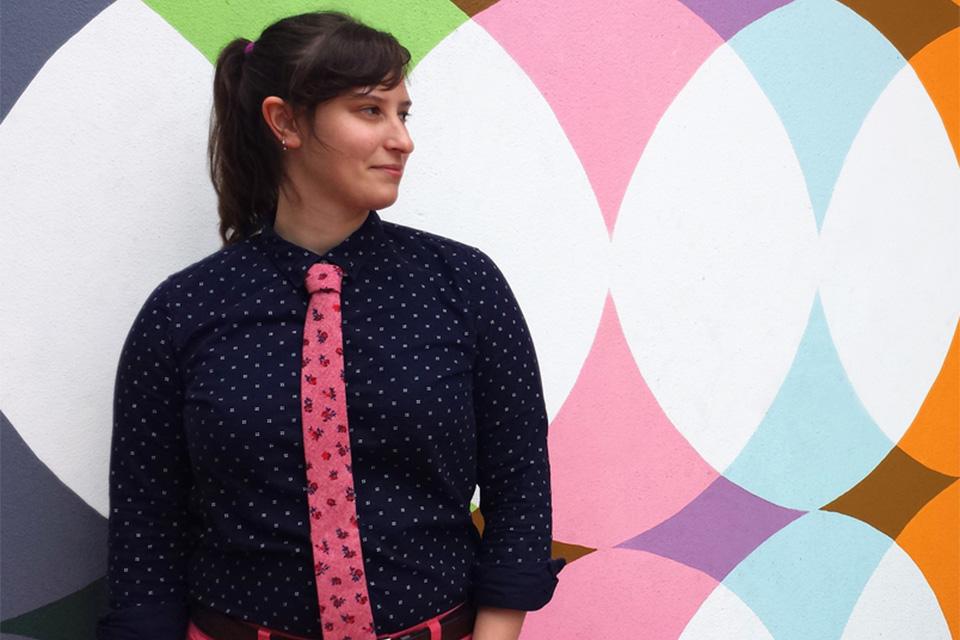 Meagan tells us about her work as a graphic designer for a prominent Boston architecture firm.

On her current position
I'm a Graphic Designer at Elkus Manfredi Architects. My favorite part of the job is having the opportunity to work on a variety of projects; I do everything from presentations and custom books to super graphics and environmental design. On a typical day I bounce between several projects and frequently have to put out fires because it's an extremely fast-paced environment. Our graphics group slogan is, "We make miracles happen."
On Elkus Manfredi Architects
We're a prominent architecture firm, especially within Boston. It's amazing how many buildings I've passed that we designed – I didn't realize this until I started working here!
On her Simmons education
I majored in studio art and communications with a concentration in graphic design. Simmons is incredibly career-oriented. My whole experience at Simmons focused on career preparation and I felt more prepared in my first job than my peers in similar roles. Their emphasis on resume building, internships, self-presentation and communication is invaluable.
On advice to students
Your professors are immense resources. Keep in contact with them after you graduate!
On her favorite Simmons professor
Judith Aronson! I knew I wanted to be a designer when I started at Simmons and she helped solidify that path for me. We still keep in touch and I consider her a life-long friend. 
On her Simmons moment
I was interning at State Street when I stepped into the elevator and immediately noticed that the CEO, Jay Hooley, was in my company. Being that State Street has over 30,000 employees in 26 different countries – I didn't imagine I would ever see him in person. 
I just stood there thinking, "Ok, I'm in the elevator with the CEO of a Fortune 500 – I literally have the opportunity to give an elevator pitch." After a few moments of internal struggle on whether I should engage him, I threw out my hand and spit out my self-summary, rapid-fire. He turned, delighted that someone had spoken to him, and asked me about my time at State Street, my position, and finally, the school I was attending. I responded, "Simmons" as I stepped off the elevator and heard him reply "Simmons – great school," as the doors closed.
I can't think of a better instance of preparation. It may have been for only a few minutes but I was incredibly proud to have had my Simmons education in that elevator with me.