Student Story
Mary Coletti '20: I Felt Welcome Before Stepping On Campus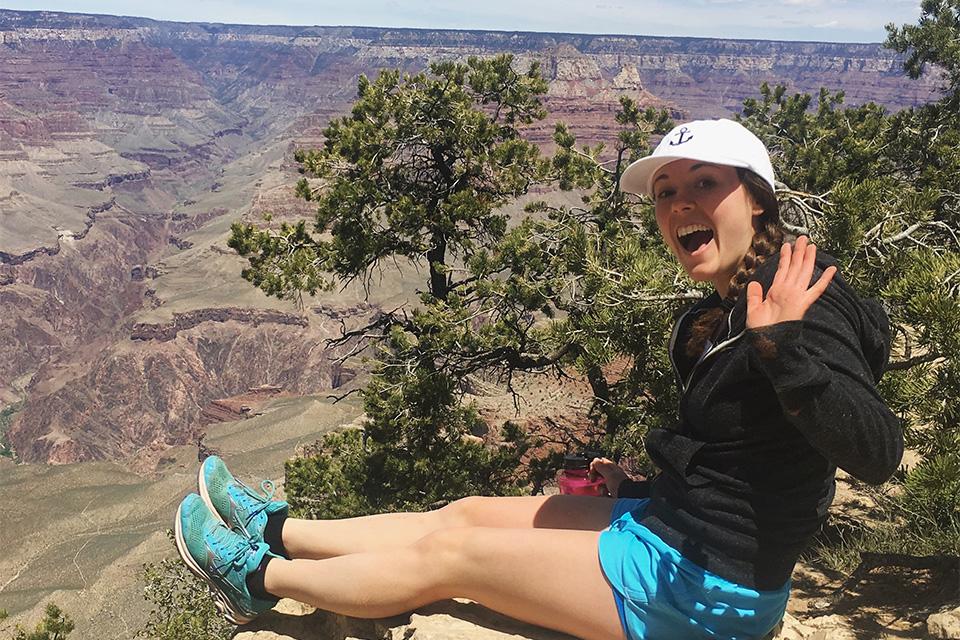 Mary tells us about her experience transferring to Simmons.

What is your major?
I'm in the exercise science & physical therapy program.
What made you make the decision to transfer to Simmons?
Simmons was the only school that I applied to after my fall semester at my previous school. I originally didn't apply during high school because it's a women's college; however, after my first semester of college, I realized that maybe it didn't matter. Simmons provides the perfect small-school atmosphere that I longed for at my last college. It's full of intellectually curious, accepting and involved students that are passionate about their studies. Within my first week here, I met people that I know I'll be friends with for life. 
How did Simmons help you during the transfer process?
I really appreciated that Simmons offered an overnight Orientation for transfer students early in the summer. I was able to meet my current roommate and get excited about the school that I'd be attending in just a few months. 
How is Simmons preparing you for the future?
My professors are all very experienced in the subjects they are teaching, so they're able to share real-life stories that make the material relevant and interesting. 
What advice do you have for students who are considering transferring to Simmons?
Boston is the perfect place to pursue your education and Simmons is home to the most welcoming people!
What's your Simmons moment? 
Before my first semester at Simmons, I posted in the class of 2020 Facebook page to introduce myself and meet the other students. The feedback I received was incredible. An overwhelming amount of Simmons students reached out to me, welcomed me to Simmons and congratulated me on my decision. I felt so welcomed and accepted before I had even stepped on campus.