Voices of Simmons
Local Communications Graduates Return to Simmons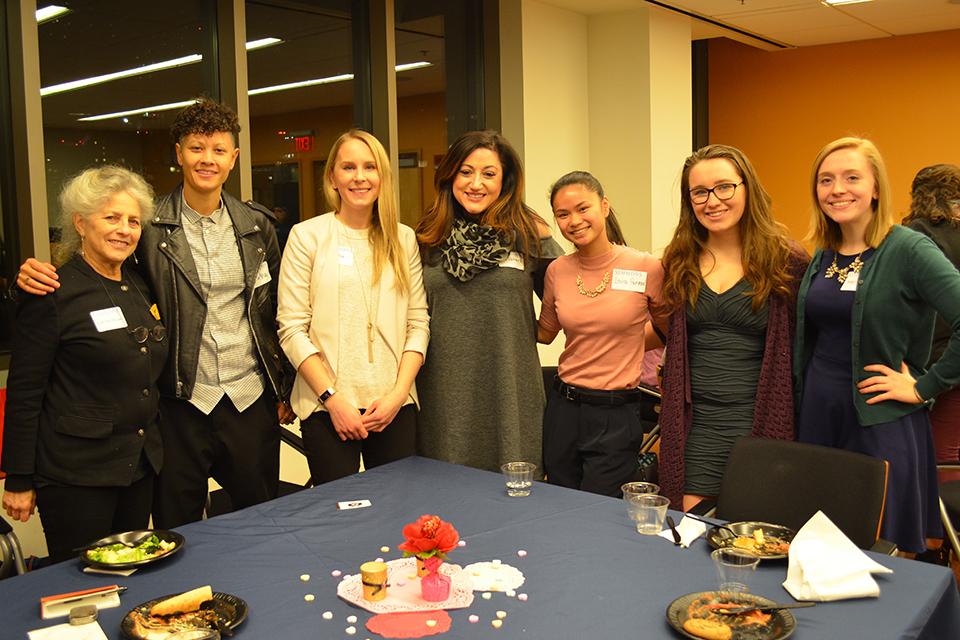 Communications students and alumnae came together on November 5 for the sixth annual Communications Alumnae-Student Networking Dinner. Over 30 students and 20 graduates attended the event. 
The Public Relations Student Society of America started the tradition in 2013. They wanted to create a fun, informal networking event with local, young graduates. At the first dinner, Carmen Báez '79, '03HD was the guest speaker. Báez returned to the dinner this year as an Ifill College Mentor-in-Residence. 
Over the years, the networking dinner has grown and evolved. The Communications Liaison now hosts the annual event. 
"The networking dinner was challenging to plan and execute, but worthwhile knowing how much students benefit each year in terms of career advice, tips and great connections with alumnae," said Taylor Nappi '21, Communications Liaison President.
Although most of the graduates who return for the dinner are local, they work in a variety of industries and roles. Students have the opportunity to speak to graduates working in agencies, corporate communications, non-profits, and media.
"I come back to Simmons for the alumni event mainly to positively reinforce students of the amazing future that awaits them, post-Simmons,"said Kristen Matta '06, Creative Director at TJX Companies. "I truly credit my career success all to the Comm Dept and all of my amazing professors — especially Judith Aronson. I love to hear their goals and dreams — and hope to inspire students in the right direction to achieve them."