Alumnae/i Feature
Mentor-in-Residence Carmen Báez '79, '03HD is Rebuilding Puerto Rico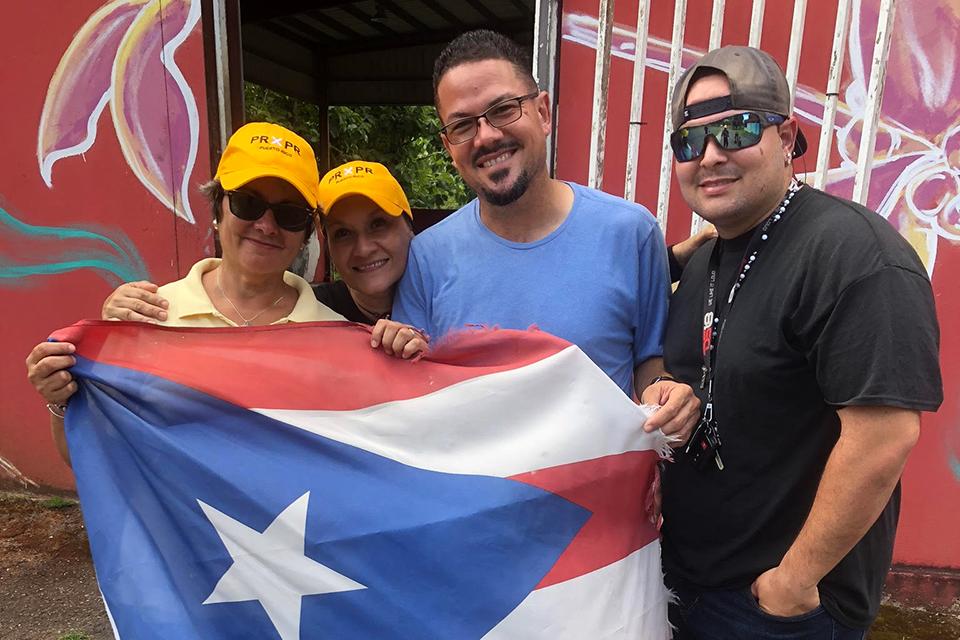 What inspired you to found PRxPR?
Puerto Rico was hit by Hurricane Irma just two weeks before Maria hit. Maria as a historic Category 5 storm. Puerto Rico, my homeland, was completely devastated. The destruction was unprecedented. I knew this was the biggest natural disaster in the history of our country and that the Island was going to need an enormous amount of help and support to survive this catastrophe.
Sitting at home in NYC while all this occurred was extremely difficult. I quickly decided I need to help in any way I could. I swiftly pulled together a group of fellow Puerto Ricans who felt the same way as I did. We moved quickly. It became a way of channeling our helplessness, sadness, and frustration. 
Tell us about your current position as founder and CEO of PRxPR.  
On September 20, the day Hurricane Maria stormed through Puerto Rico, I founded a private fund to help Puerto Rico rebuild after the devastation it suffered. Four other friends joined me in establishing the initiative, six more friends joined us in launching the project. In two days we had a fund brand name, logo, website, Go Fund Me and fiscal agent relationship established. In the first 90 days, we raised $1 Million. PRxPR is a volunteer-based operation — no one is paid a salary, no overhead costs. 100% of donations are distributed to those in need.  
At PRxPR I am responsible for marketing communications, the grant-making process, and all fundraising initiatives.
What do you find most rewarding about your work?
Meeting fellow Puerto Ricans who are true survivors and strong warriors. The community leaders we work with and support are the champions who will rebuild Puerto Rico and make it a better country than before. Being a part of that process is an honor for me. These people do not need a handout — they need a hand up. To be able to play a role in that revival is a privilege for me. 
What was the most daring move you've made in your career?
Quitting my first job. Back in 1993 – at 27 — I was named president of a Boston advertising agency. After serving as president for three years, I decided to take a sabbatical and travel around the world. Leaving the security of a good job, a big title and a senior position in a good company was scary. But it turned out to be one of the best decisions I ever made. I took three years off and indeed went on a trip around the world (among other things).
How did Simmons prepare you for what you're doing now?
Simmons prepared me for every single job I have held in my career by teaching me to be curious, be informed, think critically, communicate effectively and be confident.
You started the "Omnicom trip" for communications students — what inspired you to begin this now annual tradition?
It is a funny story — I went to Simmons to speak at a class. When they offered me an honorarium, I rejected it and suggested it should be used to buy a ticket for a student to shadow me for a day at Omnicom in NYC. Turns out many students wanted to visit and they could not decide how to choose one. The funds were used to rent a small van. Professor Lynda Beltz drove it (probably breaking all kinds of rules and regs). Eight students visited me for the day. The rest is history. The program is in its 19th year and Omnicom continues to host.
What does it mean to you to come back and be a mentor at your alma mater?
I have mentored Simmons students all my life. I believe mentors and coaches are instrumental in one's development – both personal and professional. I've had many good mentors and coaches. Paying it forward has always been important to me. It is always a pleasure to engage with Simmons students and alumni.