Alumnae/i Feature
Kristie Ferrantella '12 Helps Nantucket Businesses Connect and Adapt During the Pandemic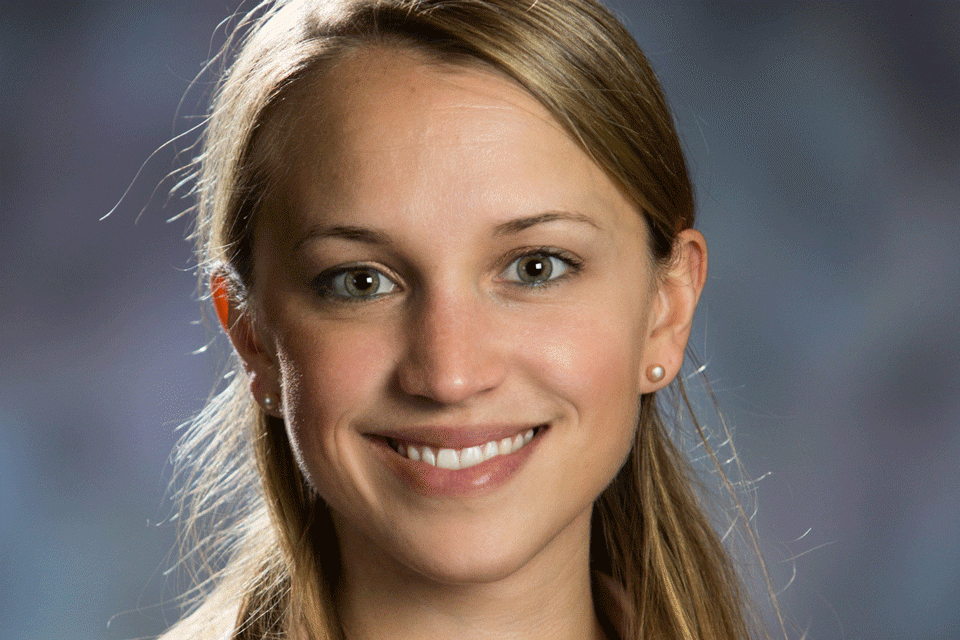 I've worked for small companies, the federal government, and nonprofits, and my degree has helped me in all of these positions. Having a strong analytical mind helps you think creatively, which is exactly what the world needs in a time of a pandemic!
Kristie (Flaherty) Ferrantella '12 is the President/CEO of the Nantucket Island Chamber of Commerce. The Chamber supports small businesses and is a regional tourism council for Massachusetts, promoting travel and tourism to the island and hosting signature events to attract visitors in the "off" season.
Ferrantella works to make Nantucket a more business-friendly town. "We typically host events to promote networking, career development, and business workshops, as well as large signature events such as Daffodil Festival Weekend and Nantucket's Christmas Stroll Weekend," says Ferrantella.
In Fall 2019, the Chamber launched the Center for Entrepreneurship, which provides resources and business connections tailored to the needs of Nantucket's unique market to support the successful launch and growth of new businesses.
"It's been amazing to see all the ideas that are generated on such a small island," says Farrantella.
Then 2020 came along. COVID-19 has negatively impacted all businesses, and the hospitality industry has been hit especially hard. The majority of businesses on Nantucket rely on tourism. A website, Keep the Rock Solid, shares information to support Nantucket businesses.
"The Chamber has had to adapt to our new normal," says Ferrantella. "We quickly adapted to being a resource base for small businesses in this time of uncertainty. We held virtual workshops and created both a radio and TV show to help businesses learn about resources and federal funding options, as well as to showcase how other businesses had pivoted to succeed."
This ability to pivot can lead to discovery. "I majored in economics and mathematics because I was intrigued by the Great Recession that was just beginning during my time at Simmons," Ferrantella recalls. "I also love statistics because it provided stories to numbers."
The skills students are currently learning to cope with the new normal will serve them well in the long run, as will their degree.
"Students who major in math, computer science, and statistics can truly find a job anywhere," says Ferrantella. "I've worked for small companies, the federal government, and nonprofits, and my degree has helped me in all of these positions. Having a strong analytical mind helps you think creatively, which is exactly what the world needs in a time of a pandemic!"