Student Story
Detecting Fake News: Lauren Wagner '21 Interns at Johns Hopkins University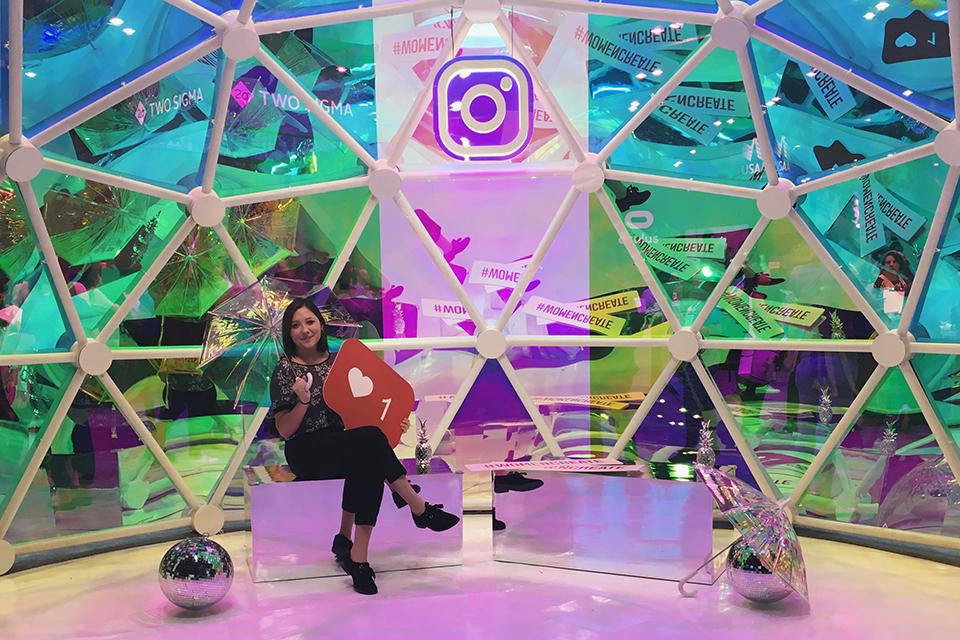 What are you studying?
I'm a data science & analytics major, and I'm double minoring in math & statistics and women's and gender studies.
Why did you pursue a degree in data science and analytics?
I've always been a huge planner, so I started thinking about college as soon as I started high school. However, during my four years, I bounced around between wanting to major in art history to statistics to English to physics and psychology.
Once my college search became more serious, my mom made me face the facts: I'm really a math person at heart. However, my aunt introduced me to the field of data science, and it seemed perfect to me. It's based in statistics and computer science, but it is applicable to any field imaginable. Just during my time at Simmons I've been able to use these technical skills to investigate problems in medicine, public health, and social justice to name a few. I've been able to hone in my STEM skills while still holding on to all of my other interests.
What do you hope to do with a data science degree after graduation?
In the short term, I hope to go on to pursue a Master's or PhD in data science after I graduate. In a broader sense, I want to use these data skills to do some sort of social good. I have done a handful of very interesting projects on data science and public health, specifically looking at disparities along racial and gender lines. There is so much data in the world today, and I hope to harness it to spark change in whatever field I end up in.
Tell us about your internship experience at The Johns Hopkins University Applied Physics Laboratory.
First, I want to explain that the Johns Hopkins University Applied Physics Laboratory does a lot more than just physics! They do work in a variety of fields, such as space exploration, homeland protection, and public health. I was interning under the mission area of Cyber Operations on a team of seven other college interns. Our task was to create a pipeline for automated fake news detection using different data science and machine learning techniques. We had supervisors that helped guide us, but the majority of the project was designed and executed by our team.
This was the first time that I was doing actual work with my data science skills, so I was so excited to put my learning to the test. I had such an incredible experience learning not only the application of my knowledge but also the teamwork skills needed for such a collaborative project. This experience definitely shaped my perception of how data science is actually used, as well as my perspective coming into my data classes this year.
Tell us about your experience with Simmons World Challenge.
Simmons World Challenge is a two-part program for sophomores that focuses on a different social problem each year. This past year the topic was mother's health and infant nutrition. Over winter break, all the participants came back to Simmons to hear from different experts in this topic and to conduct a research project to try to tackle an issue present in Boston.
Then, after the spring semester, we traveled to Buenos Aires, Argentina to explore this same theme in a different political, cultural, and economic context. I was really excited to participate as public health and gender gaps in health are something that I've explored with data science before, and I believe there is a huge potential for social change in that intersection. It was an incredible opportunity to work with my peers from a huge range of disciplines and majors on the same issue and see how we could each use our own knowledge and education to solve the same problem. It was also incredibly eye-opening to focus in on one subject and do a deep dive comparison of two cultures on it.
I learned so much about the community that I live in, as well as gained a familiarity with the community of Buenos Aires. I also learned so much about maternal and child health, not only from the professionals that we talked to but also from my peers! Overall, it was a really amazing experience, and I'll carry it with me into my academic and professional future.