Faculty Spotlight
Celebrating Women in Technology: Simmons Presents at Grace Hopper Celebration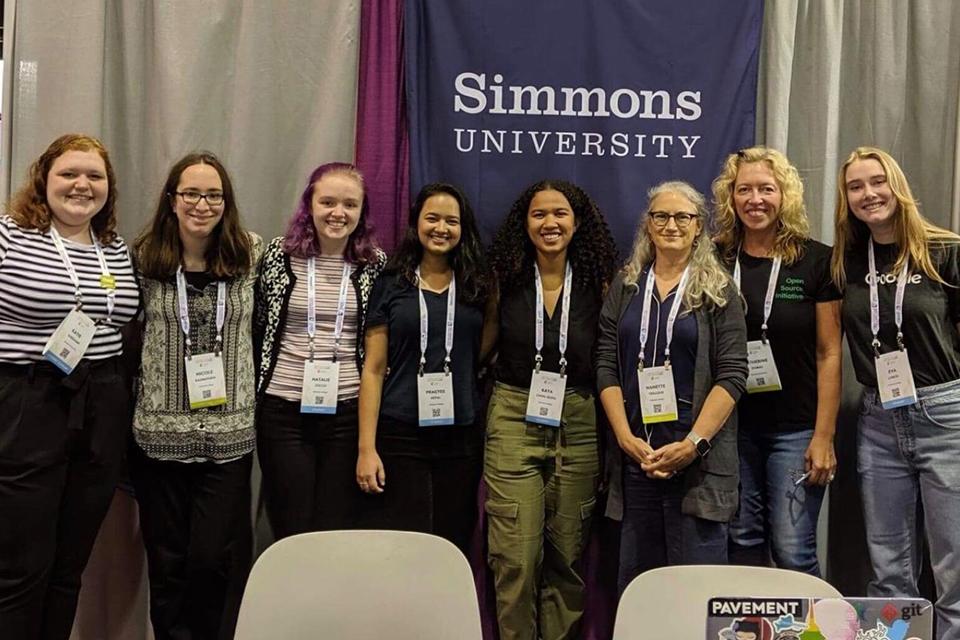 Faculty of the College of Organizational, Computational, and Information Sciences presented at the 2019 Grace Hopper Celebration (GHC), October 1-4 in Orlando, Florida. Described as "the world's largest gathering of women technologists," with 25,000 attendees this year, GHC offers a unique knowledge-gathering and networking opportunity for faculty and students.
Simmons was a Platinum Academic Sponsor of the conference and had a visible presence in the Career Fair. We were delighted to have many Simmons alumnae and former faculty stop by the table to share their updates with us!
SLIS Assistant Professor Catherine Dumas reported that several people inquired about the Information Science & Technology Concentration in the SLIS Masters program and a few expressed an interest in the SLIS PhD program.  
COCIS Dean Marie desJardins participated in two panel sessions: "Mid-Career: Stay, Change or Retire," a discussion of options for improving job satisfaction, and "So You're Full: Now What?" for later-career faculty to assess potential administrative and leadership roles.
Dean desJardins, with co-panelist A.J. Brush, offered an informal mentoring session for attendees of the "Mid-Career" session; she was also a mentor at the GHC Undergraduate Research Scholar breakfasts, where she was able to connect with several former students and colleagues.
Assistant Professor Lauren Provost and students Jamie Daley '20 and Katelyn Kalliel '20 presented "Ethical Hacking & Metasploit: Socially Engineered Threats."
Professor Nanette Veilleux was selected to attend the Senior Leadership Summit, a working group to gain insight and develop effective leadership strategies. 
---
Learn more about the College of Organizational, Computational, and Information Sciences.