Student Story
Abby Koss '19 Establishes American Marketing Association Student Chapter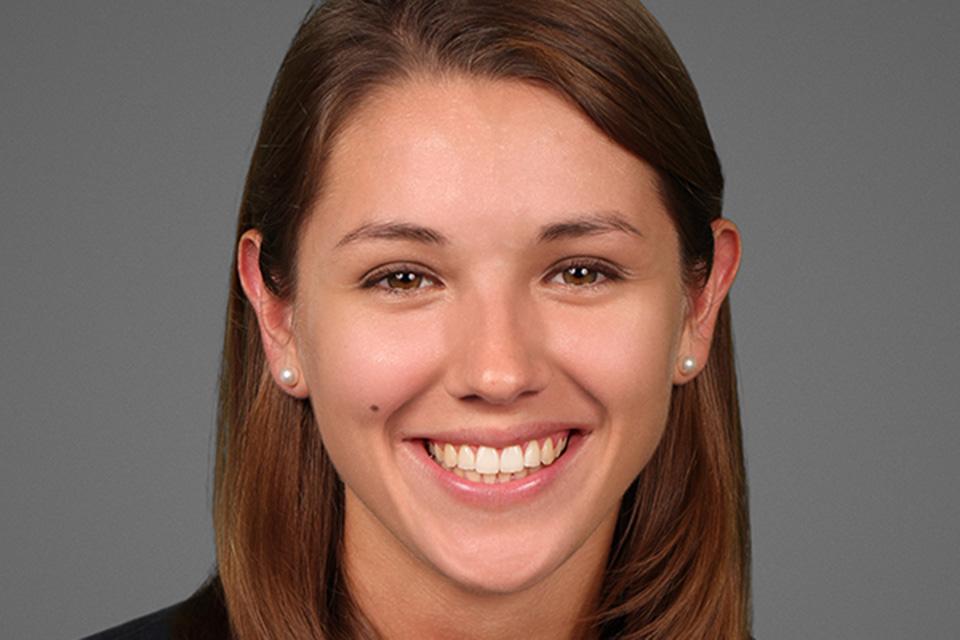 Learn more about this new student organization at Simmons!

School of Business student Abby Koss '19 is working with Professor Vieira to establish the American Marketing Association Student Chapter at Simmons (a sect of the Business Liaison). We spoke with Koss about how joining this group can benefit students.
Can you tell us about the American Marketing Association Student Chapter and who should join?
The American Marketing Association is an incredible, national community for marketers. All majors are welcome! I would encourage all marketing and public relations and marketing communication majors and minors to join to build their network for post-graduation.
What are you planning for this semester?
My goal for the semester is to get students more comfortable networking. We will attend a number of conferences and local networking events as a group, including AMA Boston's Monthly Marketing Mingle and Make Yourself Marketable in the Boston Job Market: Recruiter Panel on February 21. We plan to attend the Harvard Business School Annual Dynamic Women in Business Conference on February 23.
How can students get involved?
Please do not hesitate to email us if you're interested in becoming an AMA member next semester. If you'd like to attend an event with us this semester to see what it's all about, feel free to send me an email.
If you are interested in leadership, consider running for an e-board position. Elections will be held in March.
How can students benefit from involvement?
Students can expect to gain confidence in their networking skills. AMA has an amazing network of students and professionals. My hope is that students will foster relationships that lead to internship and job opportunities. AMA also has a job board that is open exclusively to members; we hope to secure discounts for those who join our student chapter.