Commencement Swag
Simmons community, let's join together to show this graduating class an outpouring of support and well wishes.
Share your graduation celebration
To get you excited for Commencement, we've put together a digital celebration kit just for you.
Tag #Simmons21 in your social media posts or send images from your favorite Simmons moments to [email protected] to be featured in Commencement week content. More digital swag will be added as we approach Commencement. Be sure to check back often!
Virtual Backgrounds, Invitations & Signage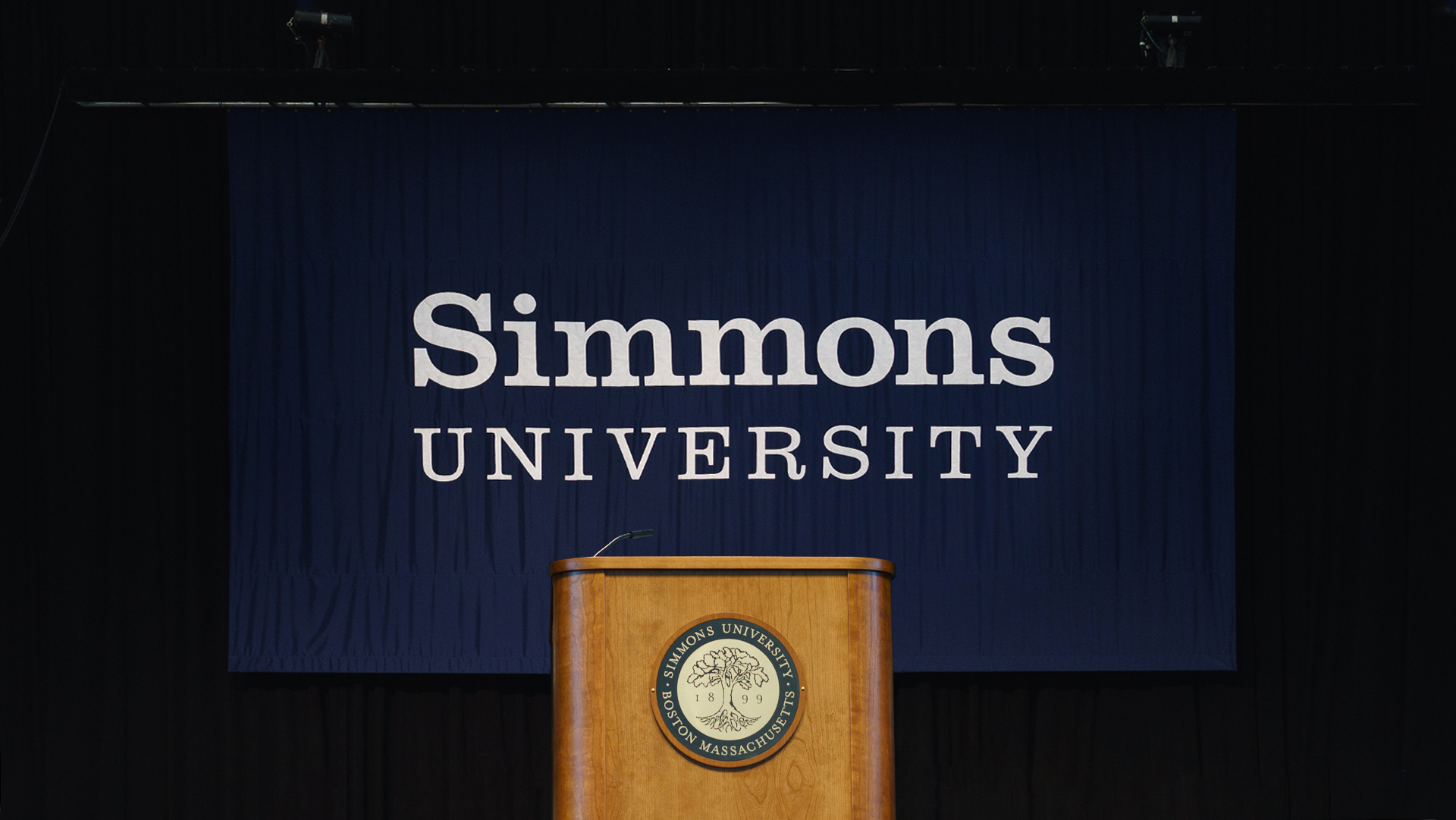 Virtual Backgrounds
To get started, download one of the following custom images and set up your background on Zoom. You can also add to your phone or tablet's lock screen.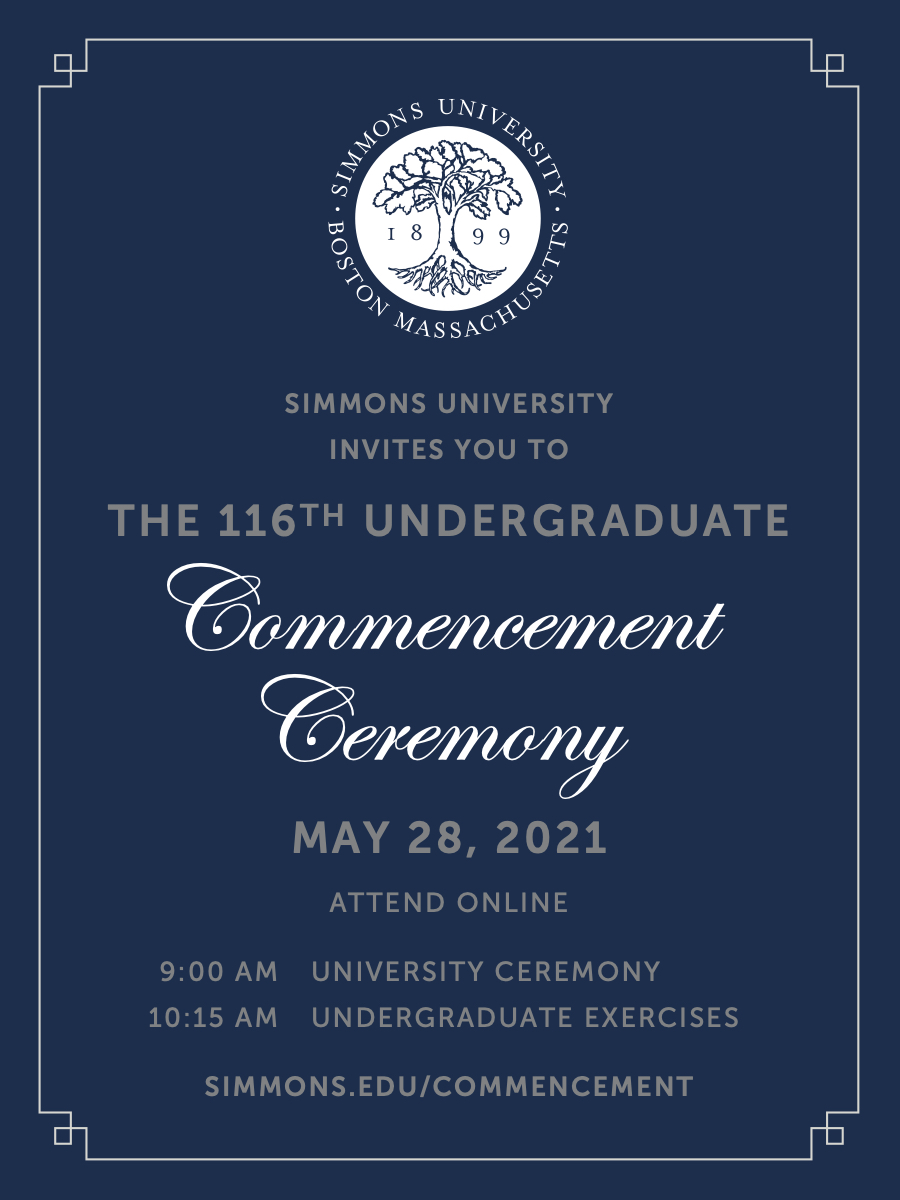 Invitations
Download one of these ready-made invitations to send to your family and friends. If you would like to print your invite, download the PDF file. If you would rather email this invitation, download the JPG file.
Lawn Signs
This file is formatted for printing through your local print shop. You may also choose to do it yourself by printing a smaller version at home.

Stoles for all Students
In the next several weeks, all graduating seniors will be receiving a Simmons University embossed graduation stole! We encourage you to use this stole as a blank canvas, decorating with items representing who you are!
During our in-person senior week events, undergraduate students will have the opportunity to decorate their caps and stoles.
Order Your Graduation Patch from the Center for Global Education and the Multicultural Center
To celebrate the rich diversity of our community, the Multicultural Center and the Center for Global Education will be providing patches and pins for international students and members of the MCC community!
Please request a pin or patch by May 10. Supplies are limited — students are strongly encouraged to submit the form prior to the deadline.