Lisa Brown
Associate Professor and Director of Dietetic Internships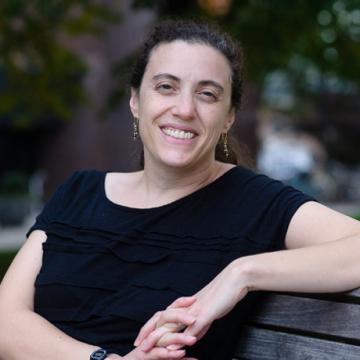 License/Certification
About Me
Dr. Brown is an Associate Professor of Nutrition who teaches general education courses, introductory nutrition, and the community nutrition track. In 2015, Dr. Brown became the director of the Simmons Dietetic Internship after serving as the internship coordinator from 2009-2015.
After earning her bachelor's degree in developmental psychology and American government from Clark University in Worcester, Massachusetts, Dr. Brown earned her master's degree in Nutrition and Health Promotion from Simmons, and her doctorate in Medical Nutrition Sciences from Boston University School of Medicine. She completed her DPD certificate and dietetic internship at Simmons concurrent with her master's training.
Dr. Brown specializes in both pediatric and geriatric nutrition and has held a variety of professional positions in dietetics including Senior Nutritionist of a local WIC Program, consultant dietitian in multiple long term care facilities, clinical dietitian for a small community hospital, and consultant dietitian for the development of a military food service management system. Dr. Brown continues to counsel clients and do group nutrition education at the MetroWest YMCA in Framingham, Massachusetts, and provides regular vacation relief coverage in a long term care/transitional care facility in Boston. She was appointed to the Massachusetts Licensure Board for Dietitians and Nutritionists in 2014 and continues to serve on the board. 
Dr. Brown won the Nutrition and Dietetic Educator's and Preceptors Practice Group (NDEP): Area 7 Outstanding Educator of the Year, for a Dietetic Internship, in 2016. Dr. Brown's dissertation research looked at dietary patterns and premature cardiovascular disease in women enrolled in the Framingham Heart Study. She continues to look at dietary patterns and a variety of health outcomes including cancer.
Dr. Brown currently focuses on a variety of topics that impact delivery of nutrition interventions in both community and clinical settings.
Research/Creative Activities
The Healthy Worcester Project: An Interdisciplinary Collaboration
The researchers for this project will perform a needs assessment to determine the underlying causes of child obesity in the city of Worcester, Massachusetts.