Charlotte Russell
Associate Professor NTT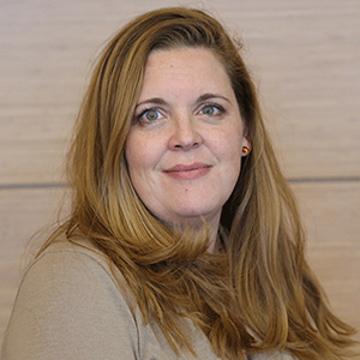 Education
BMedSci (Hons Cell and Molecular Pathology), University of Birmingham, UK
PhD (Molecular Medicine), University of Manchester, UK
About Me
Originally from Bristol, England, Dr Russell moved to the US in 2005 and became a citizen in 2015. She has been a member of the Simmons Faculty since 2006.
What I Teach
BIOL231 Anatomy & Physiology I
BIOL232 Anatomy & Physiology II
BIOL350 Research (Senior Capstone)
BIOL355 Thesis (Senior Capstone)
Research/Creative Activities
Dr Russell has a primary focus in human anatomy and physiology, specifically in cardiovascular biology, pathology, histology, and endocrinology. Dr Russell's research focuses on the reaction of endothelial cells, fibroblasts, and smooth muscle cells to constant exposure to solutes in the blood such as bile acids during chronic jaundice, flavonoids and lectins, and novel drug compounds. Her studies use a variety of cell culture models under varying degrees of media flow to mimic the in vivo environment in an in vitro model. She has received a Fund For Research grant from the University to work on these projects.