A powerful opportunity to educate, inform, and serve the communities in which we live.
Our students can complete the Master's of Library and Information Science program and the Archives Management concentration entirely online, or in blended online and face-to-face format.
U.S. News & World Report ranked the Master's in Library and Information Science 11th in the nation. Our Archives Management concentration is ranked 1st among Archives & Preservation programs. SLIS was also ranked 7th for Services for Children and Youth programs. Our School Library Teacher concentration ranked 9th among School Library Media programs, and our Cultural Heritage concentration ranked 13th among Digital Librarianship programs.
In the School of Library and Information Science, you'll have direct and frequent access to faculty who pride themselves on being personal mentors. You'll work closely with classmates in an engaging, supportive classroom environment, be it face-to-face or through our innovative online programs.
Contact Information
Request information and connect with our admission team to learn more about our Library and Information Science programs.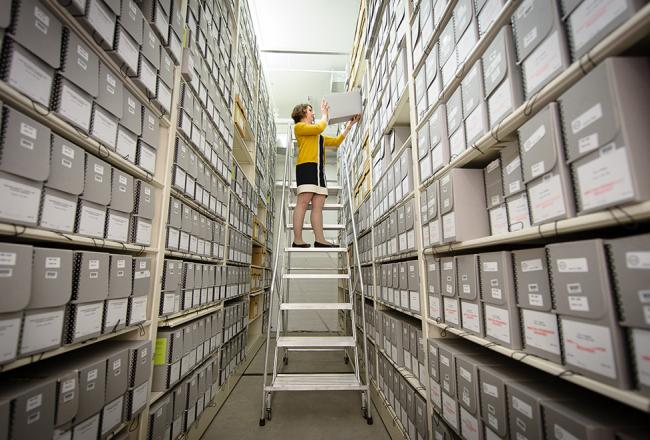 About
Our school is big in many ways — a national leader with top-rated faculty, prestigious alumni, and great locations in Boston, South Hadley, and Amherst, Massachusetts, as well as programs offered online.
Learn More about SLIS
Careers
For more than 100 years, our graduates have been pioneers in their profession, recognized for their amazing achievements and remarkable careers, throughout New England, across the country, and around the world.
Careers
Alumnae/i
Our alums are innovators, challengers of the status quo, and champions of the right to information. Our alumnae/i are our most powerful ambassadors in the world of Library and Information Science.
Alumnae/i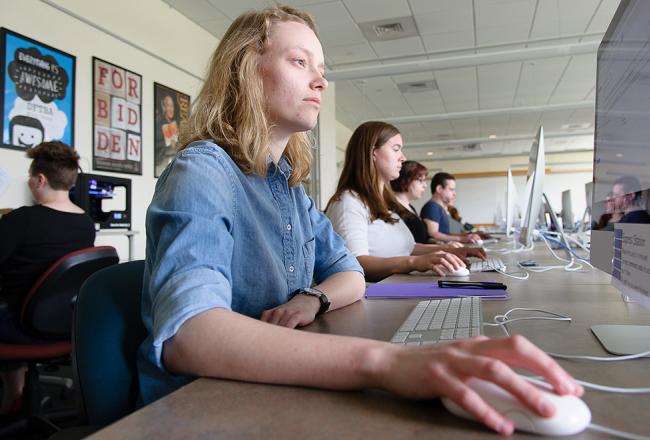 Library and Information Science News
On June 11, 2022, a Drag Queen Story Hour held at the Alameda County (CA) Library was disrupted by Proud Boys protestors. This event was part of the month-long Pride Celebration held by Alameda County Library, and many public libraries...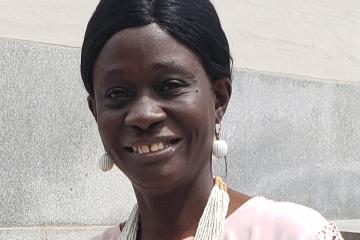 How does your experience of immigrating to this country impact your career choices? Immigrating to the US provided a landscape of opportunities for me. First, it gave me my very first job as a cashier at TJMAXX. Three months later...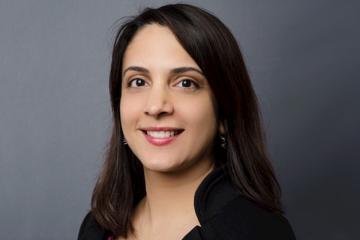 What made you choose to pursue LIS after corporate law? I always wanted to be a librarian. When I graduated from college, the career development office was pushing new graduates toward corporate jobs. I worked as a legal assistant, and...
School of Library and Information Science Associate Professor Lisa Hussey is the recipient of the 2022 ALISE Excellence in Teaching Award. In her application, Hussey's students and colleagues noted her student-centered approach to teaching, from her dedication to mentoring students...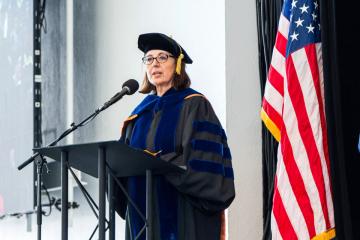 At Simmons University's 117th Commencement, President Lynn Wooten officially conferred a Master's of Science degree in Library and Information Science to Mildred Kagan Greenbaum '22MS. This degree was fifty years in the making. "Education is an important subject in our...
Adjunct Elaine Dimopoulos '08MFA is the author of Material Girls (Houghton Mifflin Harcourt, 2015). Her new novel, Turn the Tide (HarperCollins, 2022) is her middle grade debut, inspired by real life environmental activists.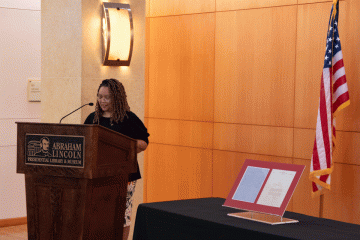 Since joining the Abraham Lincoln Presidential Library and Museum as Executive Director in March 2021, Christina Thompson Shutt '10MS, '11MA has been eager to create positive change. "My role is to lead and provide vision for the Library and Museum,"...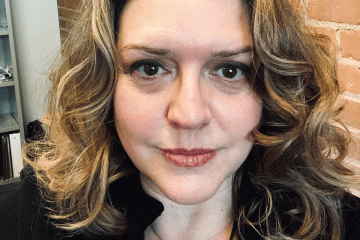 Eynouf started her career in the restaurant industry but soon fell in love with library science after completing her bachelor's degree. AFter learning about the opportunities at SLIS West, Eynouf never looked back.
SLIS distributes the Library Journal's "Placements and Salaries" Survey to graduates of the LIS master's of science program on a rolling basis as each class — January, May, and August — completes the program.
On average, 88% of students entering the MS (LIS) degree program between AY 2013 and AY 2018 continued their programs of study after their first year at SLIS.
The Simmons School of Library and Information Science (SLIS) is proud to have a degree in Library and Information Science accredited by the American Library Association (ALA).