A powerful opportunity to educate, inform, and serve the communities in which we live.
Our students can complete the Master's of Library and Information Science degree entirely online. Our Archives Management, Cultural Heritage Informatics, Information Science and Technology, and Libraries and Librarianship concentrations are offered entirely online, or in blended online and face-to-face format. The School Library Teacher concentration is offered at our Boston or SLIS West location face-to-face.
U.S. News & World Report ranked the Master's in Library and Information Science 11th in the nation. Our Archives Management concentration is ranked 1st among Archives & Preservation programs. SLIS was also ranked 7th for Services for Children and Youth programs. Our School Library Teacher concentration ranked 9th among School Library Media programs, and our Cultural Heritage Informatics concentration ranked 13th among Digital Librarianship programs.
In the School of Library and Information Science, you'll have direct and frequent access to faculty who pride themselves on being personal mentors. You'll work closely with classmates in an engaging, supportive classroom environment, be it face-to-face or through our innovative online programs.
Contact Information
Request information and connect with our admission team to learn more about our Library and Information Science programs.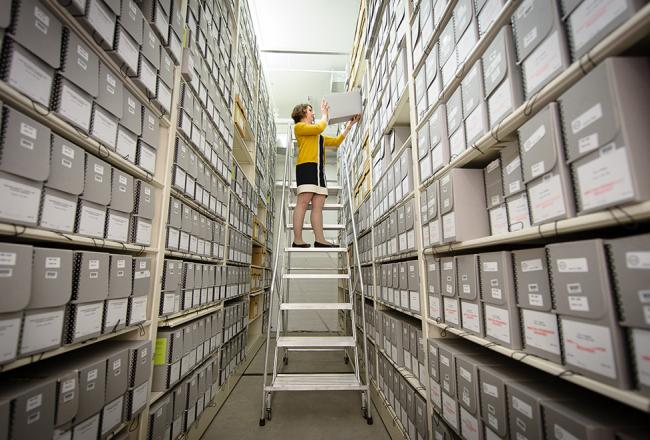 About
Our school is big in many ways — a national leader with top-rated faculty, prestigious alumni, and great locations in Boston, South Hadley, and Amherst, Massachusetts, as well as programs offered online.
Learn More about SLIS
Careers
For more than 100 years, our graduates have been pioneers in their profession, recognized for their amazing achievements and remarkable careers, throughout New England, across the country, and around the world.
Careers
Alumnae/i
Our alums are innovators, challengers of the status quo, and champions of the right to information. Our alumnae/i are our most powerful ambassadors in the world of Library and Information Science.
Alumnae/i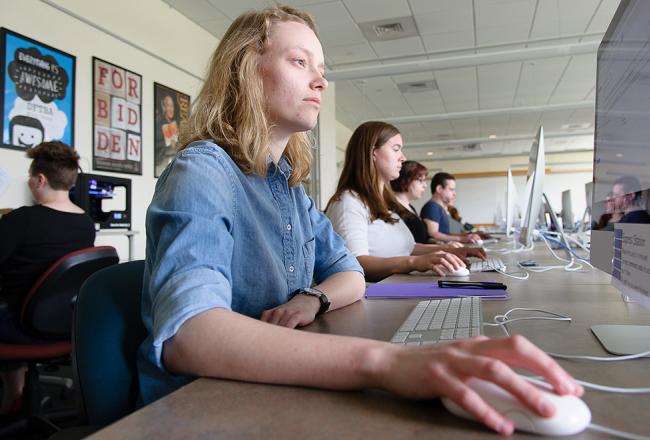 Library and Information Science News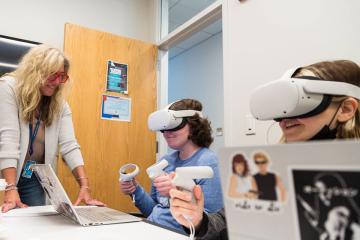 "Virtual Reality is the Zoom of the future," says Assistant Professor Catherine Dumas. Simmons SLIS is on the cutting edge of using broadly accessible Virtual Reality (VR) technology as a general pedagogic tool. Dumas, along with Assistant Professor Rachel Williams...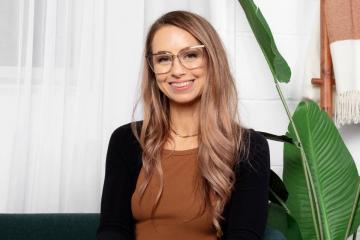 Brooke Lake founded Monocurate, a personal archiving company, in 2021. We checked in with Lake about the company, what kind of materials they preserve, and how she created this unique archival niche business. What led you to Simmons School of...
What led you to study Library and Information Science at Simmons? I had wanted to be a librarian for a long time. I love organizing things, so it seemed like a good fit. I grew up in the Boston area...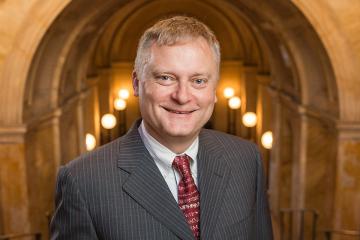 SLIS doctoral student David Leonard presides over one of the greatest libraries in the country. He spoke with us about his longstanding fascination with libraries and the significant role that libraries play for their communities. How did you become interested...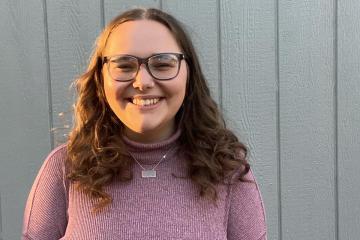 What brought you to Simmons to study Social Work? I wanted to be in Massachusetts. I fell in love with the area, then discovered all of the women-centered colleges and toured the schools. When I visited Simmons, I loved that...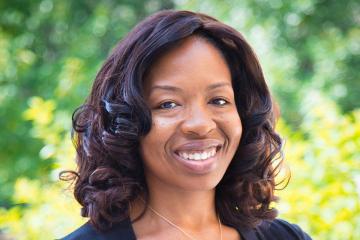 "The North Star Collective Faculty Fellowship provides an opportunity for BIPOC faculty to come together and create a community in which we can support one another," says SLIS Assistant Professor and Faculty Fellow Rebecca Davis. "Faculty Fellows learn about professional...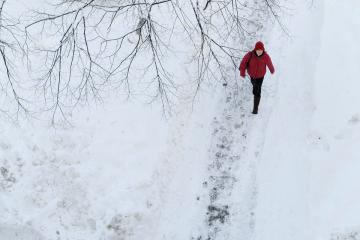 It's snowflake season in New England, and beyond. In honor of the chilly landscape, we asked SLIS and Children's Literature Adjunct Anita Silvey to discuss a particular book from her publishing career: Snowflake Bentley. This book, written by Jacqueline Briggs...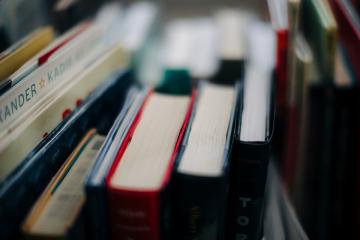 The Master's in Library and Information Science curriculum allows students to focus on different aspects of LIS work. We spoke to students Alessandra Hollowell and Aijaeh Hennessey on their choice to focus on traditional library work with the Libraries and...
SLIS distributes the Library Journal's "Placements and Salaries" Survey to graduates of the LIS master's of science program on a rolling basis as each class — January, May, and August — completes the program.
On average, 88% of students entering the MS (LIS) degree program between AY 2013 and AY 2018 continued their programs of study after their first year at SLIS.
The Simmons School of Library and Information Science (SLIS) is proud to have a degree in Library and Information Science accredited by the American Library Association (ALA).
Upcoming School of Library and Information Science Events