Ifill Forum
Gwen Ifill '77 '93HD herself was a model of intellectual curiosity and truth seeking. Those traits are what inspired this annual event aimed at bringing together industry experts for an eye-opening and dynamic discussion on the important issues of our time.
Discussion Topic: Truth, Resilience, and Democracy
Saturday, November 6, from 3:00 - 4:30 p.m. (virtual)
The 2021 Ifill Forum theme is "Truth, Resilience, and Democracy." The honoree is Robin Roberts, the versatile co-anchor of the nation's top-rated morning news program Good Morning America. Robin Roberts has more than 30 years of experience as a producer, reporter, and radio and television anchor. The panel also features veteran journalist and author Kevin Merida, who currently serves as the executive editor of the Los Angeles Times. The panel will be moderated by Simmons University Associate Professor Traci Griffith and will include a Community Q&A. Michele Norris, one of the most trusted names in journalism and a contributing columnist at the Washington Post, will present the Gwen Ifill Next Generation Award to Robin Roberts.
The event is free and open to the public. Check back for more information in the days ahead, including additional participants and registration details.
---
Panelists
Robin Roberts
Robin Roberts is co-anchor of ABC's "Good Morning America." Under her leadership, the broadcast has won numerous Emmy Awards for Outstanding Morning Program and the 2017 People's Choice Award for Favorite Daytime TV Hosting Team.
Roberts has been honored with the Walter Cronkite Award for Excellence in Journalism, was inducted into the Broadcasting & Cable Hall of Fame as well as the Sports Broadcasting Hall of Fame, and named one of Glamour's Women of the Year. She was voted the "Most Trusted Person on Television" by a Reader's Digest poll in 2013.
Roberts founded her own production company, Rock'n Robin Productions, which creates original broadcast and digital programming for ABC and other networks, ranging from informational shows and documentaries, to live special events.
Roberts was diagnosed with breast cancer in June 2007, and five years later, she was diagnosed with MDS. Roberts underwent a bone marrow transplant, her sister Sally-Ann was a perfect match. Her story triggered an outpouring of support from across the nation. She joined forces with Be the Match to inform the public about the need for more donors, and since her diagnosis, the bone marrow registry has seen a tremendous increase.
Her battle has been recognized with awards and honors from organizations around the country, including The Susan G. Komen Foundation and The Congressional Families Cancer Prevention Program. Roberts was also honored with a George Foster Peabody Award and Gracie Award. Additionally, Roberts was recognized with the Arthur Ashe Courage Award at the ESPY's in July 2013 for the strength and courage she has displayed throughout her life and career.
Roberts was named co-anchor of "Good Moring America" in May 2005. She began contributing to the morning program in June 1995, and prior to that, she was a contributor to ESPN as a host on "SportsCenter" and contributing to "NFL PrimeTime." Roberts has worked in broadcasting for more than 30 years.
Roberts graduated cum laude from Southeastern Louisiana University with a Bachelor of Arts degree in communications. She was a standout performer on the women's basketball team, ending her career as one of the school's all-time leading scorers and rebounder. In 2012, Roberts was named an inductee to the Women's Basketball Hall of Fame.
Roberts is the author of From the Heart: 7 Rules to Live By and her memoir, "Everybody's Got Something," in which she tells the story of her battle against a life-threatening illness, learning life's hardest lessons, and her inspiring return to the GMA anchor desk. 
Roberts is a native of the Mississippi Gulf Coast and currently resides in New York City. Follow Robin on Twitter: @RobinRoberts.
Kevin Merida
Kevin Merida is the executive editor of the Los Angeles Times. He took the helm of the largest newsgathering organization in the West in June 2021 and oversees the newsroom as well as Times Community News and Los Angeles Times en Español.
Previously, Merida was a senior vice president at ESPN and editor in chief of the Undefeated, a multimedia platform that explores the intersections of race, sports and culture. Merida arrived at ESPN in November 2015 and launched the Undefeated in May 2016. Under his leadership, the Undefeated gradually expanded across Walt Disney Co. with a content portfolio that ranged from award-winning journalism to documentaries and television specials, from albums and music videos to live events, digital talk shows and two bestselling children's books.
During his tenure at ESPN, he also oversaw the investigative/news enterprise unit, the television shows "E:60" and "Outside the Lines," and chaired ESPN's editorial board.
Before joining ESPN, Merida spent 22 years at the Washington Post as a congressional correspondent, national political reporter, longform feature writer, magazine columnist and senior editor in several roles. He led the national staff for four years during the Obama presidency and was managing editor overseeing news and features coverage for nearly three years. During his tenure as managing editor, he helped lead the Post to four Pulitzer Prizes, and the newspaper embarked on a digital transformation that made it one of the fastest growing news organizations in the country.
Prior to the Post, from 1983 to 1993, Merida worked at the Dallas Morning News as a special projects reporter, local political writer, national correspondent based in Washington, White House correspondent covering the George H.W. Bush presidency and assistant managing editor in charge of foreign and national news coverage. In 1990, Merida was part of a Morning News team that was a Pulitzer Prize finalist in explanatory journalism for a special report on the world's "hidden wars." Merida began his career at the Milwaukee Journal, where he worked from 1979 to 1983 as a general assignment reporter.
Merida is co-author of "Supreme Discomfort: The Divided Soul of Clarence Thomas" and the bestselling "Obama: The Historic Campaign in Photographs." He is a contributor to and editor of the anthology, "Being a Black Man: At the Corner of Progress and Peril," based on an award-winning Washington Post series he led.
Merida's honors include being named Journalist of the Year in 2000 by the National Assn. of Black Journalists, receiving the Missouri Honors Medal for Distinguished Service in Journalism in 2018 and receiving NABJ's Chuck Stone Lifetime Achievement Award in 2020.
Merida is a 1979 graduate of Boston University and of the Summer Program for Minority Journalists at UC Berkeley.
He serves on the Pulitzer Prize Board, the Boston University Board of Trustees and the boards of WBUR-FM in Boston, the Kaiser Family Foundation, the Maynard Institute for Journalism Education, the Philip Merrill College of Journalism at the University of Maryland, the Wallace House at the University of Michigan and the Gwen Ifill College of Media, Arts and Humanities at Simmons University.
He lives in Los Angeles with his wife, award-winning writer and former Washington Post columnist Donna Britt. They have three sons: actor Darrell Britt-Gibson and screenwriter Justin Britt-Gibson, who also live in L.A., and podcast host and producer Skye Merida.
Moderator
Traci Griffith
Simmons University Associate Professor Traci Griffith is a former correspondent and national editor for the Associated Press and now a media ethicist, community-engaged scholar, certified DEI expert, and student mentor. Her scholarship and teaching focuses on media law and ethics in a digital age. She will also coordinate the Communications internship program. Professor Griffith comes to Simmons after serving nineteen years on the faculty at St. Michael's College in Colchester, Vermont. Professor Griffith holds a JD from Notre Dame, M.S. in Journalism from Florida A&M, and BA in Political Science from DePaul. Her most recent work includes a well-received 4-part series with New England News Collaborative on racism in New England. She serves on the executive committee of the national board of the ACLU.
Award Presenter
Michele Norris
Michele Norris is one of the most trusted voices in journalism.  She is a contributing columnist for The Washington Post opinion page and her voice will be familiar to followers of public radio, where from 2002 to 2012 she was a host of National Public Radio's afternoon magazine show, All Things Considered. She later served as a special correspondent for NPR covering race and identity in America.
In 2010, Michele started The Race Card Project where she asked people around the world to share their experiences, questions, hopes, and dreams, laments, and observations about identity --in just six words--as the starting point for conversations about race.  In partnership with NPR, Michele produced a series of powerful radio segments based on Race Card Project narratives that were honored with a Peabody Award.  In 2015 she left NPR to devote more time to building The Race Card Project's vast narrative archive. The project has archived more than 500,000 stories and has been used by hundreds of schools, businesses, churches, museums and even the justice department and the US embassies abroad to foster dialogue and deep examination of how racial dynamics work in institutions.  Michele is also the author of The Grace of Silence, a book that examines how hidden narratives around race can have a profound and lasting impact.
Before joining NPR, Michele worked for a decade as a television correspondent for ABC News in the Washington bureau.  Prior to that, she was a staff writer for The Washington Post, The Chicago Tribune and the LA Times.  She has also done reporting projects for Time, National Geographic, PBS and Lifetime Television.
Norris has won Emmy and DuPont and Livingston awards for her work. She has also received a National Dialogue Award for fostering difficult conversations across political and ideological differences and she has been named Journalist of The Year by the National Association of Black Journalists.  She serves on the Peabody Awards board of directors and is a member of the judging committee for the Chancellor Awards. She has served on the jury for the Sundance Festival US Documentary competition and the Pulitzer Prize judging committee for the audio category. Norris is also a board member for the President Barack Obama Oral History Center at Columbia University.
Norris is married to Broderick Johnson. They have three children and reside in Washington, DC.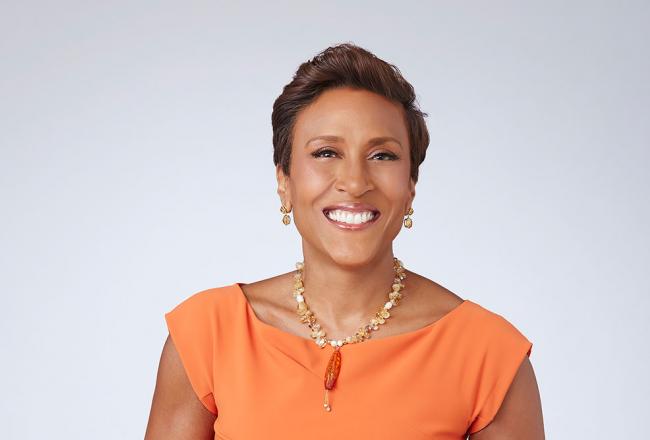 Gwen Ifill Next Generation Award
The Gwen Ifill Next Generation Award honors Gwen Ifill's commitment to professional excellence, community and mentoring. It recognizes a professional who exhibits the promise to carry on the work of fostering civic dialogue and an informed, diverse citizenry.
Gwen Ifill Next Generation Award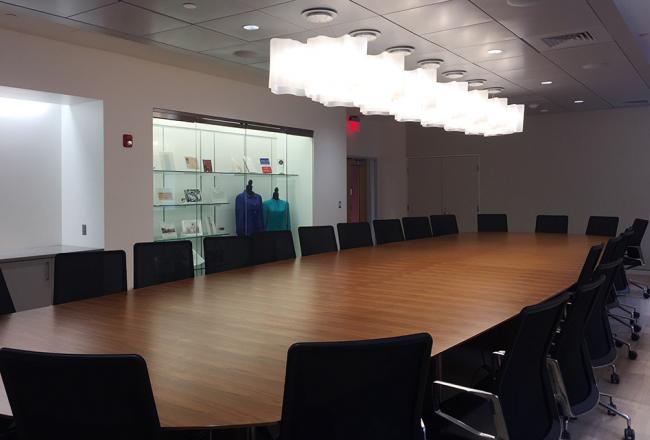 Knight Foundation Investment
When Simmons University named one of its colleges in honor of Gwen Ifill, the John S. and James L. Knight Foundation bestowed a $250,000 investment upon the Gwen Ifill College of Media, Arts, and Humanities. Support from Knight Foundation will honor Ifill's legacy, including her commitment to journalistic integrity and civic engagement, as well as her esteemed reputation among journalists, civic leaders and the public at-large.