Announcement
Join the Discussion on "Leadership and Democracy: The Enduring Power of Black Women" at the Ifill Forum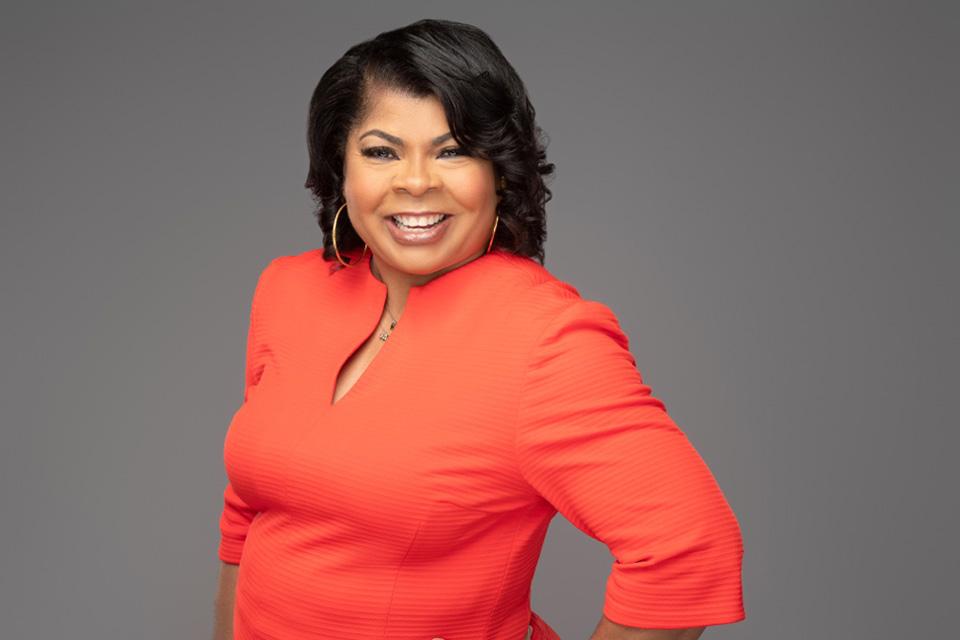 On Saturday, February 11, the Gwen Ifill College of Media, Arts, and Humanities will host the Ifill Forum, our annual signature event in honor of Gwen Ifill '77, '93HD and her legacy as a ground-breaking Black woman journalist. Each year, the Ifill Forum brings together important national voices for a public conversation on key questions of the day.
This year's event features legendary White House Correspondent April Ryan in a moderated discussion on "Leadership and Democracy: The Enduring Power of Black Women." Ryan will also be honored with the Gwen Ifill Next Generation Award – presented to an individual who embodies Gwen Ifill's commitment to professional excellence, mentoring, and the public good.
As the only Black female reporter covering urban issues from the White House, Ryan has held a unique vantage point on American politics since the Clinton era. This perspective has provided her with unusual insight into the racial sensitivities and political struggles which have informed her books, The Presidency in Black and White: My Up-Close View of Three Presidents and Race in America (2015), At Mama's Knee: Mothers and Race in Black and White (2016), and Under Fire: Reporting from the Front Lines of the Trump White House (2018). Ryan can be seen on CNN, and has been featured in Essence, Vogue, Cosmopolitan, and Elle magazines.
The discussion will be moderated by Rehema Ellis '74, '00HD, NBC News' Chief Education Correspondent. Her reports appear across all of NBC News and MSNBC's platforms, including NBC Nightly News with Lester Holt, TODAY, NBCNews.com and NBC News NOW. Since joining NBC News in 1994, Ellis has reported on a wide-range of stories, including the attacks on the World Trade Center, Hurricane Katrina, the death of Michael Jackson, and the Haiti earthquake.
The in-person event will also include a book signing of Ryan's most recent book, Black Women will Save the World: An Anthem, a celebration of Black women's resilience, powerful impact on our democratic institutions, and unheralded strength.
The 2023 Ifill Forum takes place at Simmons University and will also be streamed online. Registration for the virtual or in-person event is required. Masks are strongly encouraged. For the book signing portion of the event, masks are required. Please visit the Ifill Forum webpage for the latest updates.
This event is hosted by Simmons University and the Gwen Ifill College of Media, Arts, and Humanities.