Ifill Forum
Gwen Ifill '77 '93HD herself was a model of intellectual curiosity and truth seeking. Those traits are what inspired this annual event aimed at bringing together industry experts for an eye-opening and dynamic discussion on the important issues of our time.
2020 Ifill Forum: Facing Hard Truths
The Gwen Ifill College of Media, Arts, and Humanities hosted the second annual Ifill Forum on Saturday, November 14, 2020.
In addition, Yamiche Alcindor, White House correspondent for PBS NewsHour and the 2019 Gwen Ifill Next Generation Award recipient, presented the 2020 award to Ava DuVernay.
---
Panelists
Ava DuVernay
Winner of BAFTA, Peabody and Emmy Awards, Academy Award nominee Ava DuVernay's directorial work includes the Oscar-winning civil rights drama SELMA, the Oscar-nominated social justice documentary 13TH and the Disney children's adventure A WRINKLE IN TIME, which made her the highest-grossing Black woman director in American box office history. In 2019, she created, wrote, produced and directed the Emmy Award-winning limited series WHEN THEY SEE US. She is currently producing the fifth season of her acclaimed series, QUEEN SUGAR. Winner of the 2012 Sundance Best Director Prize for her second independent film MIDDLE OF NOWHERE, DuVernay amplifies the work of Black artists, people of color and women of all kinds through ARRAY, her multi-platform arts and social impact collective dedicated to narrative change.
Sherrilyn Ifill
Sherrilyn Ifill  is the President and Director-Counsel of the NAACP Legal Defense and Educational Fund, Inc. (LDF), the nation's premier civil rights law organization fighting for racial justice and equality. LDF was founded in 1940 by legendary civil rights lawyer (and later Supreme Court justice) Thurgood Marshall, and became a separate organization from the NAACP in 1957. The lawyers at the Legal Defense Fund developed and executed the legal strategy that led to the Supreme Court's decision in Brown v. Board of Education, widely regarded as the most transformative and monumental legal decision of the 20th century. Ifill is the second woman to lead the organization.
Ifill began her career as a Fellow at the American Civil Liberties Union, before joining the staff of the LDF as an Assistant Counsel in 1988, where she litigated voting rights cases for five years.
In 1993 Ifill left LDF to join the faculty at University of Maryland School of Law in Baltimore. Over twenty years, Ifill taught civil procedure and constitutional law to thousands of law students, and pioneered a series of law clinics, including one of the earliest law clinics in the country focused on challenging legal barriers to the reentry of ex-offenders. Ifill is also a prolific scholar who has published academic articles in leading law journals, and op-eds and commentaries in leading newspapers. Her 2007 book "On the Courthouse Lawn: Confronting the Legacy of Lynching in the 21st Century," was highly acclaimed, and is credited with laying the foundation for contemporary conversations about lynching and reconciliation. A 10th anniversary edition of the book was recently released with a Foreword by Bryan Stevenson, the acclaimed lawyer and founder of the national lynching memorial in Montgomery, AL.
In 2013, Ifill was invited back to the Legal Defense Fund – this time to lead the organization as its 7th Director-Counsel. In that role, Ifill has increased the visibility and engagement of the organization in cutting edge and urgent civil rights issues, while maintaining the organization's decades-long leadership fighting voter suppression, inequity in education, and racial discrimination in application of the death penalty. At critical moments during national unrest following the killing of unarmed African Americans by law enforcement officers, Ifill's voice and vision framed the issue of policing reform and urban deprivation with powerful clarity in media appearances and public discussions. Her forceful and fact-based analysis of complex issues of racial justice has made her a sought-after speaker and strategist whose counsel is sought by government officials, civic and community leaders, and national civil rights colleagues.
Ifill graduated from Vassar College in 1984 with a B.A. in English, and earned her J.D. from New York University School of Law in 1987. She has received honorary doctorates from New York University, Bard College, Fordham Law School and CUNY Law School. She serves on the board of the National Women's Law Center, the National Constitution Center and on the Advisory board for the Profiles in Courage Award. She is a past chair of U.S. board of the Open Society Foundations, one of the largest philanthropic supporters of civil rights and liberties in the country.
She serves on the board of the Learning Policy Institute and on the Advisory Board for the Profiles in Courage Award. She is a past chair of the U.S. board of the Open Society Foundations, one of the largest philanthropic supporters of civil rights and liberties in the country.
Moderator
Michele Norris
Michele Norris is one of the most trusted voices in journalism.  She is a contributing columnist for The Washington Post opinion page and her voice will be familiar to followers of public radio, where from 2002 to 2012 she was a host of National Public Radio's afternoon magazine show, All Things Considered. She later served as a special correspondent for NPR covering race and identity in America.
In 2010, Michele started The Race Card Project where she asked people around the world to share their experiences, questions, hopes, and dreams, laments, and observations about identity --in just six words--as the starting point for conversations about race.  In partnership with NPR, Michele produced a series of powerful radio segments based on Race Card Project narratives that were honored with a Peabody Award.  In 2015 she left NPR to devote more time to building The Race Card Project's vast narrative archive. The project has archived more than 500,000 stories and has been used by hundreds of schools, businesses, churches, museums and even the justice department and the US embassies abroad to foster dialogue and deep examination of how racial dynamics work in institutions.  Michele is also the author of The Grace of Silence, a book that examines how hidden narratives around race can have a profound and lasting impact.
Before joining NPR, Michele worked for a decade as a television correspondent for ABC News in the Washington bureau.  Prior to that, she was a staff writer for The Washington Post, The Chicago Tribune and the LA Times.  She has also done reporting projects for Time, National Geographic, PBS and Lifetime Television.
Norris has won Emmy and DuPont and Livingston awards for her work. She has also received a National Dialogue Award for fostering difficult conversations across political and ideological differences and she has been named Journalist of The Year by the National Association of Black Journalists.  She serves on the Peabody Awards board of directors and is a member of the judging committee for the Chancellor Awards. She has served on the jury for the Sundance Festival US Documentary competition and the Pulitzer Prize judging committee for the audio category. Norris is also a board member for the President Barack Obama Oral History Center at Columbia University.
Norris is married to Broderick Johnson. They have three children and reside in Washington, DC.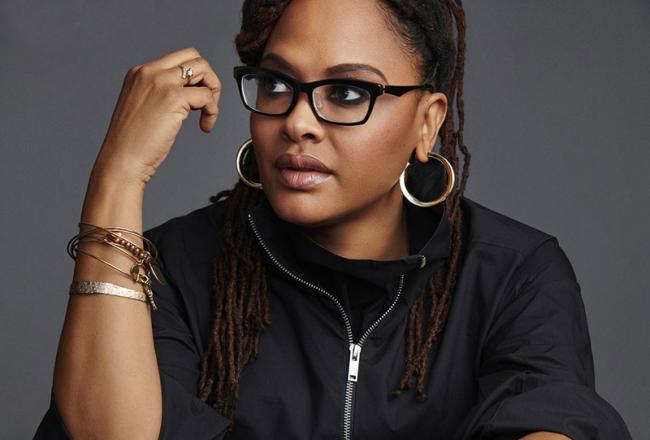 Gwen Ifill Next Generation Award
The Gwen Ifill Next Generation Award honors Gwen Ifill's commitment to professional excellence, community and mentoring. It recognizes a professional who exhibits the promise to carry on the work of fostering civic dialogue and an informed, diverse citizenry.
Gwen Ifill Next Generation Award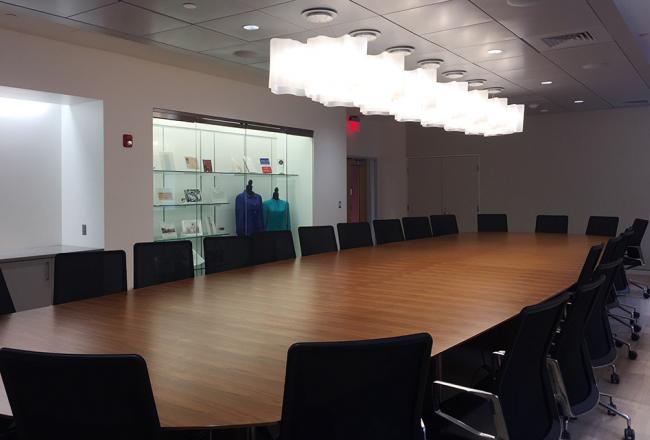 Knight Foundation Investment
When Simmons University named its newly formed college in honor of Gwen Ifill, the John S. and James L. Knight Foundation bestowed a $250,000 investment upon the Gwen Ifill College of Media, Arts, and Humanities. Support from Knight Foundation will honor Ifill's legacy, including her commitment to journalistic integrity and civic engagement, as well as her esteemed reputation among journalists, civic leaders and the public at-large.