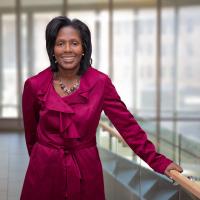 Lynn Perry Wooten
President
Learn more about President Wooten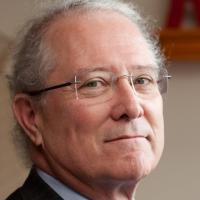 Russell Pinizzotto
Provost
Learn more about Provost Pinizzotto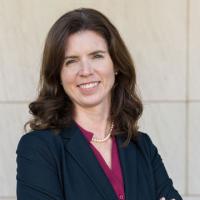 Meghan Kass
Chief Financial Officer and Treasurer
Meghan Kass, Chief Financial Officer and Treasurer at Simmons, is an experienced higher education leader with extensive knowledge in finance, budgeting, and administration. Kass possesses a strategic and thoughtful approach to meeting the needs of today's higher education institutions. Her unique skill set, strong communication skills, and ability to cultivate collaborative relationships across departments have made her an instrumental partner in achieving institutional strategic and financial goals. 
For fourteen years prior to joining Simmons, Kass served Wheaton College in a variety of leadership roles. As Wheaton's Vice President for Finance and Administration and Treasurer, Kass acted as the institution's chief financial and operating officer and oversaw the college's $80 million annual budget. Kass is a motivated and inclusive leader, managing a diverse 130-person team at Wheaton that includes accounting, budgeting, business and auxiliary services, campus safety and facilities, human resources, information technology, among other departments.
Prior to her time at Wheaton, Kass served as assistant controller for Brown University and also worked at PricewaterhouseCoopers. She is a graduate of Providence College and earned her MBA at Bryant University.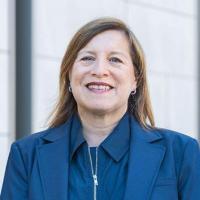 Beth Kramer
Chief Development Officer and Vice President of Advancement
Beth Kramer, Chief Development Officer and Vice President of Advancement is a strategic fundraising executive with more than 25 years of development experience at well-known institutions throughout Boston. She has led capital campaigns and secured high profile gifts to endow fellowships, transform academic spaces, and build research centers. Most recently, Kramer served as the Vice President for Advancement at Olin College of Engineering and played a key role in helping that institution strengthen its annual giving program and design funding opportunities to motivate donor engagement. Prior to that, Kramer was the Associate Dean for Development and Alumni Relations at Harvard University's Graduate School of Design, where she secured the School's second largest gift in history to create a new research center. Kramer currently resides in Needham and is a graduate of Ohio Northern University.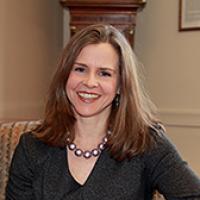 Laura Brink Pisinski
Vice President, University Real Estate Development and Facilities Management
Send Laura Brink Pisinski an email
Laura Brink Pisinski '06MS is Vice President of University Real Estate Development and Facilities Management. Her teams are responsible for facilities and auxiliary services, conferences and events and public safety.
Primarily focused on efforts to maximize the effectiveness and efficiency of the campus physical plant through real estate deployment, facility renovation and utilization and institutional master planning, she also maintains significant relationships with key donors and University volunteers. In addition, Brink Pisinski leads the 13- member Simmons University COVID-19 Recovery Task Force.
During 16 years of service to Simmons, Brink Pisinski has held positions of increasing responsibility and scope. She started as a front-line fundraiser and over 11 years advanced ultimately to the position of Associate Vice President of Advancement. Following a successful career in fundraising, she served as the Chief of Staff to President Drinan, and was appointed to lead the One Simmons campus plan. She continues to oversee that $450 million initiative, the biggest real estate and master planning project in Simmons' history.
Before coming to Simmons, Brink Pisinski worked in enrollment management, where she chaired the annual meeting for the New England Association of College Admission Counselors for two years as well as a presidential task force on retention. She holds a B.A. from St. Lawrence University and a master's degree in communications management from Simmons University.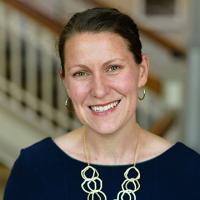 Gretchen Groggel Ralston
Vice President, General Counsel, and Secretary to the Board of Trustees
Send Gretchen Groggel Ralston an email
Gretchen Groggel Ralston is Vice President, General Counsel, and Secretary to the Board of Trustees at Simmons.  She joined the Simmons Office of the General Counsel in 2013, and served as Associate General Counsel from 2017 through February 2022, before being appointed to her current role.  Previously, Ms. Groggel Ralston worked in the San Francisco office of Bingham McCutchen, practicing securities, antitrust, and business litigation.  She also worked in a variety of roles within student affairs at Simmons prior to attending law school.  She has a B.A. from Colby College and a J.D. from the University of California, Berkeley.  During law school, she served as an articles editor for the Berkeley Journal of African-American Law and Policy, as a member of the Ecology Law Quarterly, and as Co-President of the Boalt Hall Women's Association.