Simmons University Names Ninth President
Simmons University is thrilled to announce that Dr. Lynn Perry Wooten has been unanimously selected by the Board of Trustees to serve as our ninth president, effective July 1, 2020.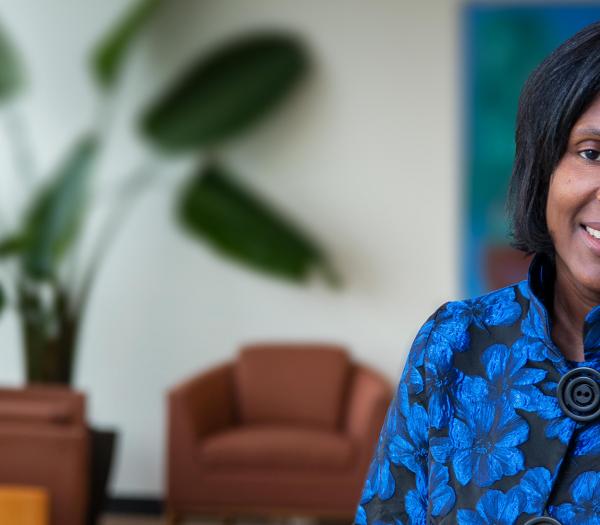 Join us in welcoming Dr. Lynn Perry Wooten to the Simmons community
The appointment of Dr. Lynn Perry Wooten comes following a thorough, inclusive and collaborative search, culminating in the selection of a president who is uniquely suited to lead and advance the transformation that has begun at Simmons.
Dr. Wooten's unique combination of experience, knowledge and engagement with students, faculty, and academic leaders will serve Simmons well as we build on our successes, continue to address our challenges, and build the One Simmons we envision for the future. She is collaborative, curious, and passionate about learning, education, and the student experience.
We're proud to welcome Dr. Wooten to the Simmons community and invite you to share your own message of welcome with our ninth president.