Gregory Feldman
Professor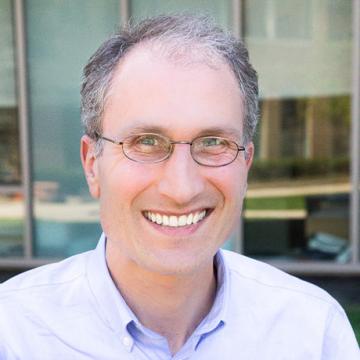 Education
B.A., University of Connecticut
Ph.D. and M.S., University of Miami
Clinical internship: Harvard Medical School/Massachusetts General Hospital
Post-doctoral fellowship: Massachusetts General Hospital
License/Certifications
Licensed Clinical Psychologist
About Me
I am a clinical psychologist and teach courses in clinical and personality psychology. My research and teaching interests include interventions to treat stress, depression, and anxiety including cognitive-behavioral therapy and mindfulness- and acceptance-based approaches. This line of research has included studies examining strategies for enhancing the efficacy of psychotherapy for depression. I also co-authored a book examining the integration of self-management strategies with professionally-delivered treatments for depression.
In addition to my clinically-focused research, I study basic processes underlying emotion regulation and persistence with personal goals. A major focus of my work is on understanding how mindfulness can help people respond to upsetting thoughts, emotions, and situations in healthy, constructive ways. 
Area of Expertise
In both clinical and non-clinical studies, my collaborators and I have found that mindfulness training can help people become aware of negative emotions and thoughts without being overly distressed or consumed by them. We have also found that people who are more mindful tend to persist with challenging situations, demonstrate adaptive responses to stress, and avoid risky behavior such as texting-while-driving.
We have also examined how personality traits influence how people persist with challenging personal goals through studies of academic performance in college students as well as a study of Mt. Everest climbers. 
My research uses laboratory experiments, psychophysiological assessment, and intensive longitudinal designs. My collaborators and I have developed questionnaires assessing mindfulness, mental anticipatory coping, and response to positive emotions. Please email to request a copy of any of these questionnaires.
What I Teach
PSYC 230 Theories of Personality
PSYC 231 Abnormal Psychology
PSYC 304 Research in Personality (with lab)
PSYC 331 Seminar in Clinical Psychology
Research/Special Projects
I am currently working with Simmons student researchers on a series of studies examining the emotional, cognitive, and physiological effects of various self-care and leisure activities including music listening, mobile phone use, and mindfulness meditation.
Publications/Presentations
* indicates Simmons undergraduate student / alumna co-author
Feldman, G., *Westine, M., *Edelman, A., & *Higgs, M. (in press). A mindful alternative to screen time: The short-term effects of a breath-focused mindfulness exercise vs. unstructured smartphone screen time on heart rate variability and relaxation. Journal of Social and Clinical Psychology.
Feldman, G., Martin, S., & Donovan, E. (2023). Psychological flexibility as a predictor of mental health outcomes in parents of pre-school children during the COVID-19 pandemic: A two-year longitudinal study. Journal of Contextual Behavioral Science, 116–119.
Feldman, G., *Westine, M., *Edelman, A., *Higgs, M., *Renna, M., Greeson, J. (2022). Cognitive and Affective Mindfulness Scale-Revised (CAMS-R). In: Medvedev, O.N., Krägeloh, C.U., Siegert, R.J., Singh, N.N. (eds) Handbook of Assessment in Mindfulness Research. New York, NY: Springer.
Feldman, G., *Michaud, L. *Gildawie, K., & *Potter, M. (2017, November). Associations of heart rate variability with perceived deficits in emotion regulation and other aspects of executive function. Poster presented at the 51st Annual Convention of the Association for Behavioral and Cognitive Therapy. San Diego, CA.
Feldman, G., *LaVallee, J., *Gildawie, K., & Greeson, J. (2016). Dispositional Mindfulness Uncouples Physiological and Emotional Reactivity to a Laboratory Stressor and Emotional Reactivity to Executive Functioning Lapses in Daily Life. Mindfulness, 7, 527-541.
Feldman, G. & Greeson, J. (2016). Meditation and Relaxation. In H. Miller (Ed.) The Sage Encyclopedia of Theory in Psychology. Thousand Oaks, CA: Sage Publications, Inc.
Feldman, G., *Dunn, E., *Stemke, C., *Bell, K., & Greeson, J. (2014). Mindfulness and rumination as predictors of persistence with a distress tolerance task. Personality and Individual Differences, 56, 154-158.
For a complete list of my publications, please visit my Google Scholar Page