Student Story
Tackling Time Management with the Simmons Academic Mentors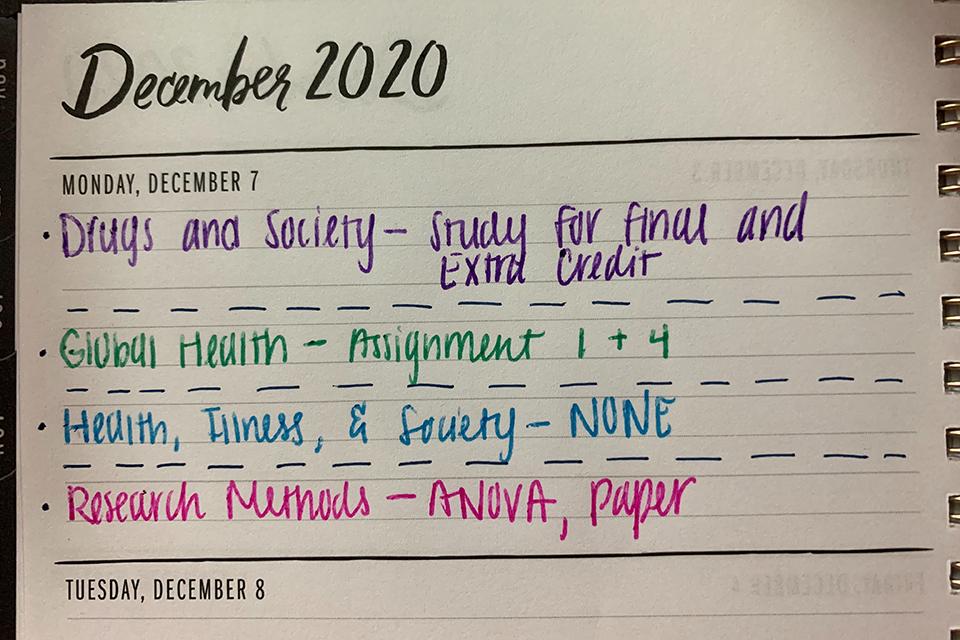 The three week period between Thanksgiving and winter break is fraught with papers, exams, and general angst. There's a deadline at every corner and the constant awareness of the to-do list. As we persevere through the final week of the semester, I decided to ask our wonderful Student Academic Mentors (SAMs) for time management tips to deal with finals.
The most common time management myth? Students often feel they have to work all day without any breaks to conquer time management. This couldn't be further from the truth!
A tip to get you started: For those not on Eastern Standard Time, turn on your timezone in Google Calendar to have both time zones shown together.
If you need more personalized help, schedule a visit with a SAM! Be sure to let your SAM know what you want to work on beforehand so they can come prepared.
Check out each SAM's unique style for more tips and tricks, and find out if you're more of a Mario Kart Motivator, a TikTok Tracker, or a Selfcare Strategist.
The Mario Kart Motivator: Jenny Huynh '22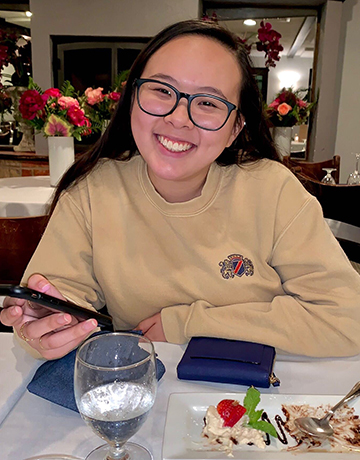 Major: Psychology
Biggest time management challenge: Sometimes, you can plan out exactly what you want to achieve in a day, but then life happens. No one can predict the future, not even your color-coded agenda.
Jenny's unique study style:
Put that phone on do not disturb!
To study, find different ways themes from your classes show up in TV shows/YouTube videos. For example, Jenny likes to watch Criminal Minds to find connections to her psychology classes.
If you're a visual person, color-code your agenda and Google Calendar so that each subject has its own color.
Jenny's pro tip: Listen to the Coconut Mall song from Mario Kart for the more intense study session.
---
The TikTok Tracker: Maude Elovitz '22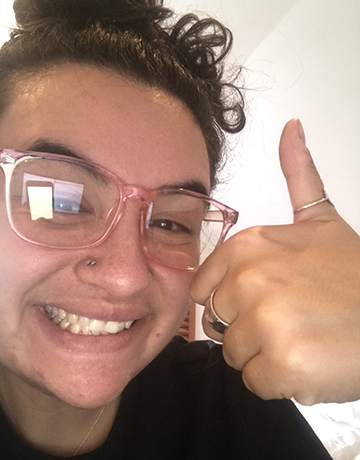 Major: Data science and analytics
Biggest time management challenge: On top of her full class schedule, she's also committed to four part-time jobs. Maude may have taken on more than she could handle.
Maude's unique study style: Know the difference between effective vs. efficient usage of time:
The what: Make your time work for you. Rather than trying to finish a large assignment all at once, break it down into manageable tasks.
The why: Use your time effectively so you aren't working every hour of each day. Get more done in less time.
The how: Use your timer to schedule small shifts with specific goals and frequent breaks. For example, work for 25 minutes on writing the introduction to a paper. Then, take a five-minute break. Repeat.
The when: Try these tricks out the next time you study. Or if it sounds too overwhelming, schedule an appointment with a SAM on Starfish! (They'll help you write emails to professors for extensions, create a study plan for finals, and so much more).
Also, Maude is the Study Skills Tutor at the Tutoring Center. Schedule an appointment with her.
Maude's pro tips: Track your time with this tip Maude learned on TikTok!
At the top of each page write down the books you want to read, the TV you want to watch, the podcasts you are listening to, etc. Then, write down what you will do for self-care, both physically and mentally. (This doesn't mean a long, intense workout. Maybe the best you can do somedays is stretch between classes).
Revisit these throughout the day. Schedule time to look away from the screen, think of things you're grateful for, two things you want to feel, send happiness to someone/something).
Divide the rest of the page into two columns: school and personal. Write 2-3 tasks that have to get done that day. Example: studying for a final, laundry, etc.
---
The Selfcare Strategist: Sydney Iannantuono '23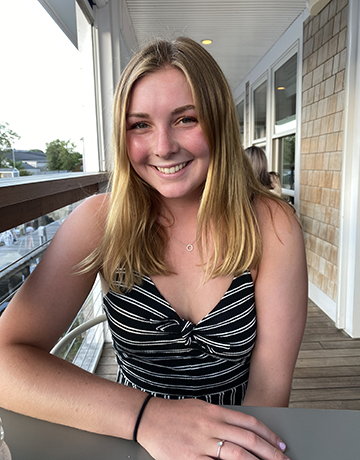 Major: Exercise science
Biggest time management challenge: Sitting down at the computer and not getting distracted. It's hard to use time productively with a lack of structure and motivation.
Sydney's unique study style:
Create a to-do list and re-write the tasks you don't finish for the next day.
Remember to take breaks and get outside, if you can. Move your body and find things you like to do. Your brain needs time to wander, and that means making space for yourself to ignore the to-do list. Permit yourself to say "no" to constant productivity.
Hop on Zoom for study sessions with peers.
Use Google Slides to create virtual flashcards.
Use Google Docs and divide up a study guide with a group of classmates.
Sydney's pro tip: If you find it hard to concentrate, do something with your hands during class. (Playdough, silly putty, knitting, etc.)
Remember, we are so close to the end of the semester. We can do it. This is all temporary, and we will see the end of it.