Announcement
Simmons Professor Dr. Valerie Leiter Named Interim Dean of the College of Social Sciences, Policy, and Practice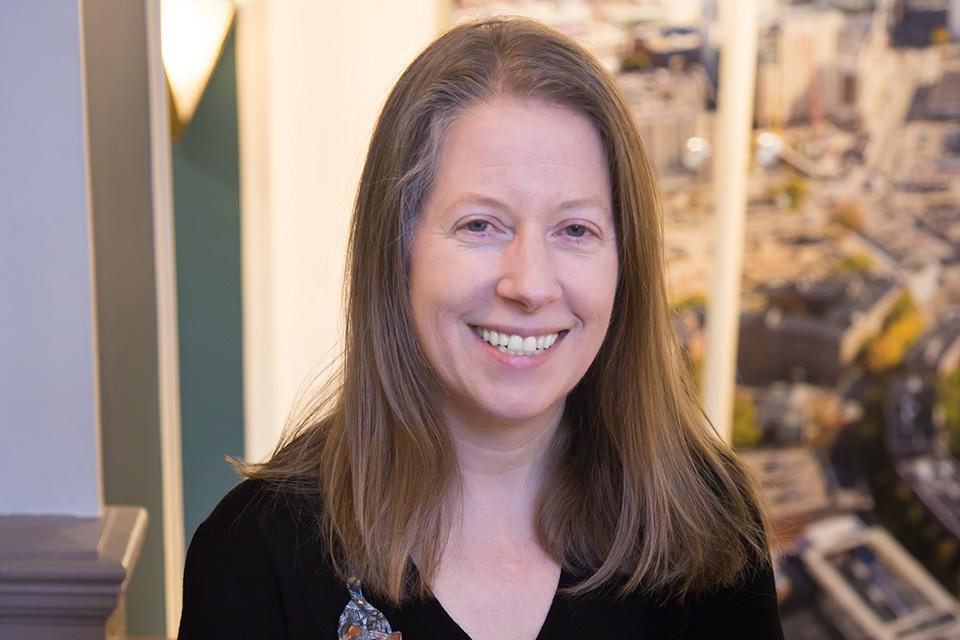 Our students are committed leaders whose scholarship, teaching, and practice are having a tremendous impact on our local and global communities. I look forward to continuing to partner and collaborate on this important work.
— Interim Dean Valerie Leiter
Simmons University is pleased to announce that Professor Valerie Leiter will serve as Interim Dean of the College of Social Sciences, Policy, and Practice (CSSPP) for the 2021-2022 and 2022-2023 academic years. 
Dean Leiter, who joined Simmons as an assistant professor in 2003, also serves as a Professor of Public Health and Sociology and the Chair of the Simmons Department of Public Health.
"We are thrilled that Dr. Leiter will utilize her nearly two decades of experience and knowledge at Simmons to benefit our institution in this new role as Interim Dean of the College of Social Sciences, Policy, and Practice," said Simmons Interim Provost Dr. Russell Pinizzotto. "As a dedicated teacher, scholar, mentor, and researcher, Dr. Leiter's understanding of CSSPP's mission is so crucial to helping ensure our students gain the knowledge, skills, and professional experience that will help them succeed – and lead – in their future careers."
Dr. Leiter's research focuses on women's health medical devices, medical sociology, disability policy, and the sociology of childhood and youth. She has co-edited three books and received the Irving K. Zola award for Emerging Scholars in Disability Studies in 2004 for her work on "Parental Activism, Professional Dominance, and Early Childhood Disability." Dr. Leiter sole-authored Their Time Has Come: Youth with Disabilities on the Cusp of Adulthood, and has presented and published multiple papers with her students. 
In addition, Dr. Leiter has received multiple teaching awards, including the Toby Sloane Award for Undergraduate Teaching in 2019 and the Dean's Award for Exceptional Undergraduate Advising in 2010.
"I am honored to serve as Interim Dean of the College of Social Sciences, Policy, and Practice, whose mission of empowering students to work towards equity and inclusivity through collaborations in the social sciences and professional fields is particularly relevant today," said Dr. Leiter. "Our students are committed leaders whose scholarship, teaching, and practice are having a tremendous impact on our local and global communities. I look forward to continuing to partner and collaborate on this important work." 
Dr. Leiter is a graduate of the State University of New York at Albany. She also earned an A.M. in sociology from Harvard University, and a PhD in sociology and social policy from Brandeis University. 
The search for a permanent Dean of CSSPP will begin during the summer of 2022.