Announcement
Simmons Announces Three Endowed Chair Recipients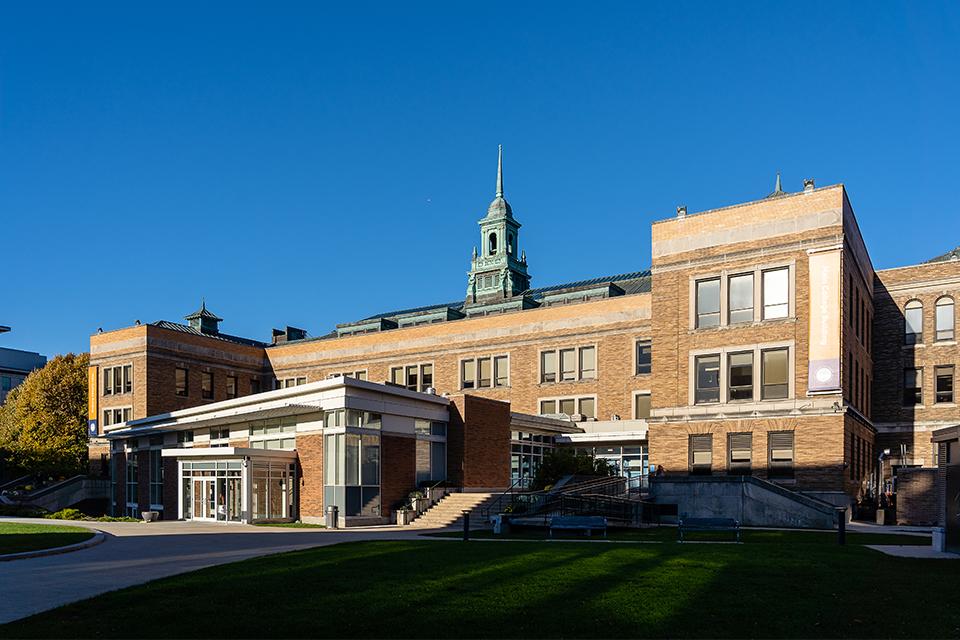 Congratulations to Professors Diane Grossman, Jyoti Puri and Špela Trefalt!
Simmons Provost Katie Conboy announced the names of three professors who have become Endowed Chairs at Simmons. An endowed chair is a distinctive achievement as it provides funding for salaries and research due to a generous financial contribution by a named donor. It calls special attention to the scholarship of the faculty member and their accomplishments in their particular fields. Simmons is proud to announce that Professors Diane Grossman, Jyoti Puri and Špela Trefalt are now Simmons Endowed Chairs. 
Professor Diane Grossman
Professor Diane Grossman, Department of Philosophy, Gwen Ifill College of Media, Arts & Humanities, is the Mockler Chair in Principled Leadership. Professor Grossman has been a distinguished teacher and active scholar during her career at Simmons. She has embodied principled leadership at the University as a Department Chair, a former long-serving Dean of the College of Arts and Sciences, Director of the Honors Program, and Faculty Senate President–elect. 
Grossman has proposed two projects as part of her chair term. The first concerns using the Honors Program as a pilot space for developing a leadership certificate for students. The second project will focus on creating development opportunities for faculty who assume leadership roles at Simmons (whether as Department Chairs and Program Directors or in service on key committees, such as the Faculty Senate). 
Professor Jyoti Puri
Professor Jyoti Puri, Department of Sociology, College of Social Sciences, Policy, and Practice, is the Hazel Dick Leonard Chair. As a sociologist, Professor Puri works with sexuality and queer studies and postcolonial feminist theory. Her most recent book, Sexual States: Governance and the Struggle against the Antisodomy Law in India's Present (Duke University Press) received the Distinguished Book Award from the Sociology of Sexualities Section of the American Sociological Association in 2018. 
Puri has proposed a project to advance Simmons' commitment to racial and cultural richness by modeling collaborative learning, cross-generational reciprocal mentoring, and community engagement through an interdisciplinary faculty seminar, an interdisciplinary student seminar, and a joint public engagement seminar.
Professor Špela Trefalt
Professor Špela Trefalt, School of Business, College of Organizational, Computational, and Information Sciences, is the Diana K. Trust Professorship in Leadership Development. Trefalt is an expert on women's leadership, and her scholarship has focused on how professionals manage the demands of work and life outside of work, with particular emphasis on the role of interpersonal relationships in this process. She also serves as an International Coaching Federation-certified executive coach, and she has developed a new research stream around coaching. 
Her project involves developing two-credit leadership courses for undergraduates that focus on a "coach approach" to leadership and build a cadre of student leaders as peer coaches. She will use these courses as the basis for a research project that will help advance Simmons' reputation around leadership development. 
As Provost Conboy noted, "Filling these chairs simultaneously offered a unique opportunity to consider the synergistic possibilities the recipients might create together. We are so fortunate to have three outstanding colleagues assuming these distinguished roles, in which they all have offered their time, energy, and expertise in the service of a broader Simmons mission."