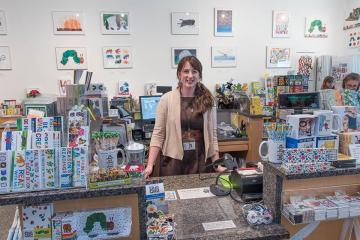 Alumnae/i Feature
As retail manager of the Erice Carle Museum bookstore, Eliza is an expert in children's literature! We asked Eliza about her journey to the museum and how Simmons empowered her to speak her mind.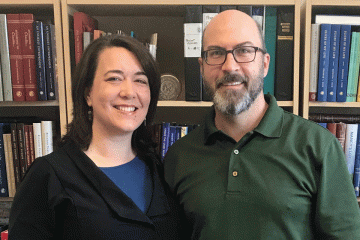 Alumnae/i Feature
Simmons Lecturer Megan Dowd Lambert '02MA and partner Sean St. Marie '19MS purchase Modern Memoirs, Inc.
Alumnae/i Feature
We caught up with the best-selling author to discuss her novels, upcoming projects and the invaluable support of her Simmons community. Mackenzi Lee '14MFA is author of New York Times Best Sellers The Gentleman's Guide to Vice and Virtue and...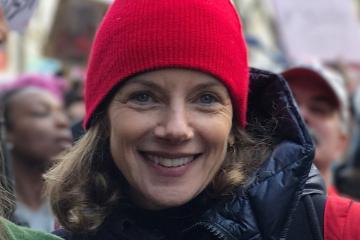 Alumnae/i Feature
Deborah Z Porter, founder and executive director of the Boston Book Festival, on throwing pots and how she became a book person. What would you title your autobiography? Out of Cleveland. When you were a child, what did you want...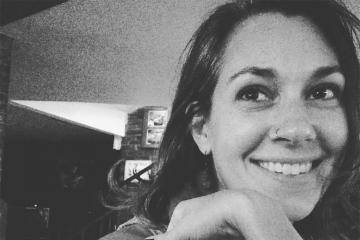 Alumnae/i Feature
The flexibility of the gender and cultural studies program broadened the scope of Meredith's scholarly work. Tell us about your current work. I am the Director of Writing and Rhetoric at Bowdoin College. I work with faculty and students across...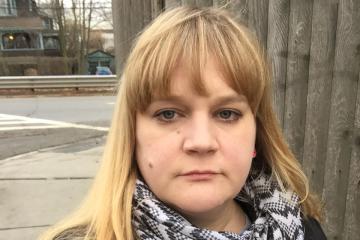 Alumnae/i Feature
Anna tells us about discovering her passion for theory and academia while at Simmons. Tell us about your recent work. I'm a Victorianist working on gender representation in popular media. My nineteenth century interests connect to my secondary areas of...
Alumnae/i Feature
We caught up with Jo about her career as a writer! What program were you in at Simmons? I got my BA in English and MA in Children's Literature. When did you know you wanted to write young adult fiction...
Alumnae/i Feature
Well-known for the book and broadway sensation Wicked, Gregory Maguire '78MA was one of the first graduates of the Master of Arts in Children's Literature program at Simmons, staying on to teach in the program for nine years.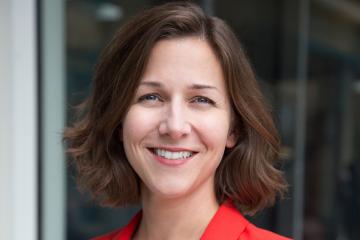 Alumnae/i Feature
We chatted with Elaine Dimopoulos about her work as an author! What was your major at Simmons and what is your current job title? I earned an MFA in writing for children. I am currently an author and a writing...