Student Story
Samantha Sochan '19: Failure is Part of the Learning Process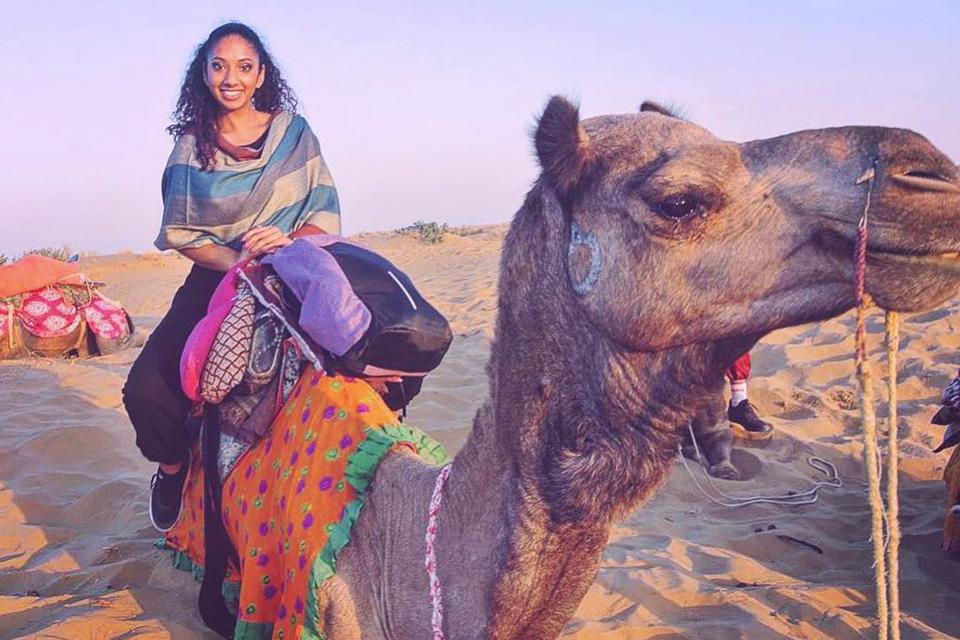 We caught up with Samantha about her experience as a first generation student and what inspired her to become an academic mentor.

What made you choose your program at Simmons?
I chose the nursing program at Simmons because it is recognized for its excellence, and I felt that I would have more opportunities to work at the top hospitals in the country after graduation. I personally feel that being exposed to a variety of different hospital sizes, cultures, and technology influences you to become an adaptable nurse. I'm also minoring in health care management.
I'm a first generation student of color who grew up in a very racially diverse environment. The public schools in my town were not necessarily the most advanced and I found Simmons to be a culture shock when I first started. 
There were so many times when I felt so behind and out-of-place in my classes, like I was an admission mistake. I spent my entire first year determining when I needed help before it was too late, facing the fear of going to office hours for the first time, using the all resources offered to me, and figuring out the best study style for myself. 
I was able to find a way to excel in my classes and the whole experience fueled my passion to guide other students who felt that they were struggling. The most important lesson that I have learned in college is that failure should be embraced because it is part of the learning process. 
What other student organizations are you a part of?
Dancing is one of my favorite things to do! Throughout the past couple of years, I've been involved in Colleges of the Fenway (COF) Bollywood and joined competitive dance teams such as Boston University Jalwa and Northeastern NakhRAAS. 
I'm also part of the Dotson Bridge Mentoring Program, which is a program that pairs nursing students of color with a registered nurse. Last year, I reactivated the ALANA Nursing Association and served as President. In addition, I was an Orientation Leader and I served on the Simmons Honor Board.
Do you know what you would like to do after graduation?
I absolutely love maternity nursing and I currently work as a nursing assistant at Boston Medical Center in the maternity unit. I'm also completing my preceptorship in the NICU at Boston Medical Center. I'm hoping to apply for an RN position in one of those units when I graduate. I might do some traveling as well!
Tell us one fun fact about yourself!
I'm Indian-Caribbean, and my great-grandparents were the last people in my family to be born in India before they were moved to Trinidad & Tobago and Guyana. Over winter break, I was the first one in my family to travel back to India since my great-grandparents were born there!