Faculty Spotlight
Professor Ray Pfeiffer Named Outstanding Educator of the Year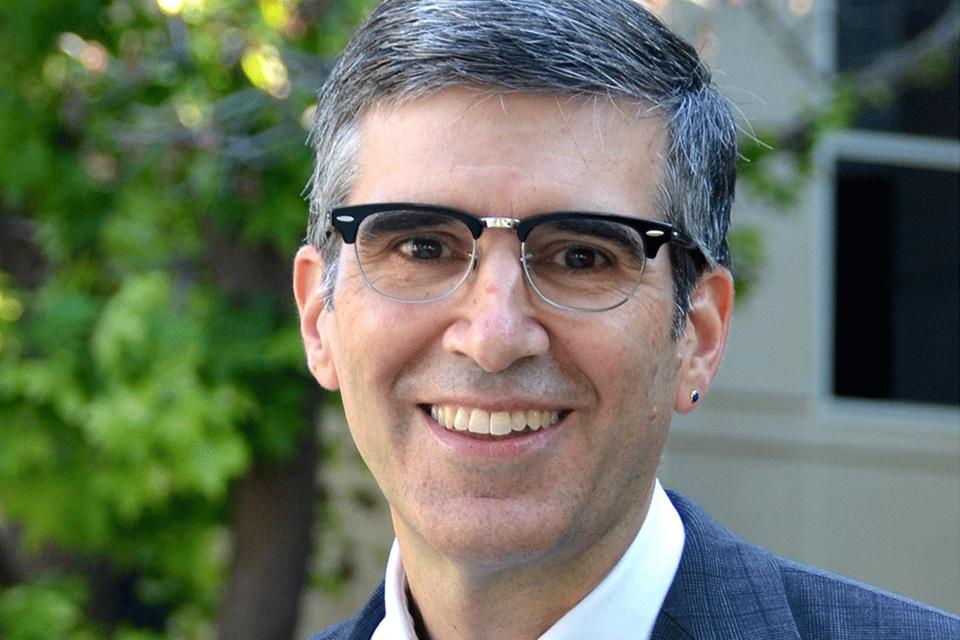 School of Business Professor Ray Pfeiffer was named the 2022 Outstanding Educator of the Year by the Massachusetts Society of Certified Public Accountants (MassCPAs), selected from all accounting educators in the state of Massachusetts and based on nominations from students. This is the second year in a row that a Simmons professor has won this award; Associate Professor Charlene Spiceland was selected in 2021.
"It has been a privilege to work with my students," says Pfeiffer. "While accounting isn't always seen as the most fun, easy, or exciting topic, our students bring their passion, creativity, and seriousness of purpose to the classroom experience, and they make teaching a joy. I'm especially gratified that one or more of my students feel that my teaching warrants this recognition."
It also indicates the quality of the accounting program at Simmons, which began only six years ago.
"There are a lot of great accounting programs in Massachusetts," says Interim B-School Director Erin DeCurtis, "that Simmons faculty have received this recognition two years in a row speaks volumes about our program. We're really proud of the work we're doing at Simmons."
MassCPAs is the state professional association of certified public accountants, representing over 11,000 members in public accounting practice, industry and business, government and education. Each year, MassCPAs recognizes a full-time accounting educator at a college or university who has demonstrated excellence in the classroom and active involvement in the accounting profession.
Pfeiffer came to Simmons in 2019 as Associate Professor, and served as Director of the School of Business from 2020 to 2021. Prior to Simmons, he was Associate Dean for Undergraduate Programs and Professor of Accounting in the Neeley School of Business at TCU. Dr. Pfeiffer's area of specialty is financial reporting. Over his career, he has taught at all levels, from freshmen to seniors, Master's students, and doctoral students.
"I came to Simmons very deliberately to be able to work with students in small classes and in an environment that values gender equality in the business world and the connections between the liberal arts and professional education," says Pfeiffer. "My first three years have shown me that I made the right decision in coming here. It has been so great to have the chance to teach students repeatedly across multiple courses. I feel that I get to know them as individuals and can watch them as they progress from being college students to becoming professionals on their way to fulfilling and meaningful careers and lives."