Voices of Simmons
From the President: Mourning the Loss of Jahaira M. DeAlto '23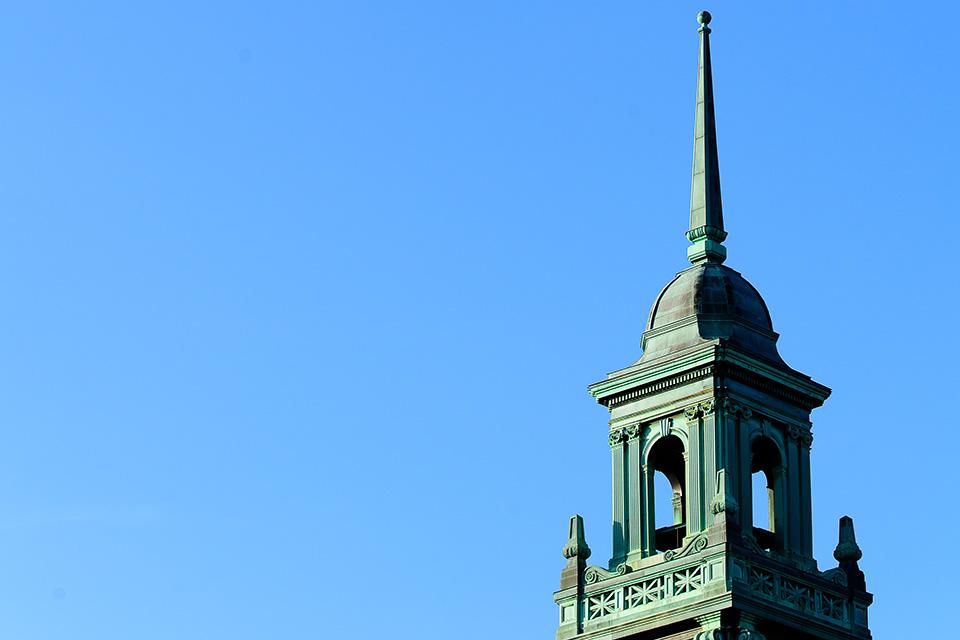 [Jahaira] had a charismatic personality and was a magnet for other Simmons students who admired her tremendous experience as a community leader. As a vocal supporter of her peers, Jahaira stood up for issues of equality, justice, and inclusion.
— Professor Diane Grossman
It is with deep sorrow that I write to share news of the tragic death of Jahaira M. DeAlto '23. Jahaira, a passionate advocate for trans rights, trans visibility, and victims of abuse, was studying social work at Simmons. Her death is currently under investigation by the Boston Police Department. 
Though I did not have the privilege of personally knowing Jahaira, I have been struck by her kind spirit, committed advocacy, and her lasting impact on so many in our community and beyond. I often talk about Simmons as a place where students can utilize their educational experiences to prepare for their life's work. Jahaira was a bright light who truly lived her passion and calling as an advocate, friend, and colleague. Over the past 25 years, she spoke about her experiences and more broadly about issues of gender, race, and sexuality at hundreds of events, including the Ryan White National Youth Conference and Shades of Color.
Jahaira has also voiced her belief about the importance of providing educational opportunities for people, including to learn about trans people. She's quoted as saying, "the more we humanize ourselves for those who don't think they've encountered a transgender person, the more we're able to remove the stigma and fear surrounding the perception of what trans people are. Education is our greatest weapon against ignorance."
Her unending warmth, knowledge, and tremendous sense of humor, were a gift to everyone who knew her.
Professor Diane Grossman was Jahaira's advisor and professor in Introduction to Multicultural Women's and Gender Studies. Professor Grossman shares that Jahaira was "exceptionally bright and tremendously committed to social justice issues around trans rights, victims of abuse, and more. She had a charismatic personality and was a magnet for other Simmons students who admired her tremendous experience as a community leader. As a vocal supporter of her peers, Jahaira stood up for issues of equality, justice, and inclusion."
Associate Professor of Practice Katie Nolan, who was Jahaira's social work advisor, says that "Jahaira was a student who embodied all of our core social work values. Her understanding of the importance of human relationships as well as her lifelong commitment to social justice were evident in every interaction that she had in the classroom, with peers and faculty, and in her work in the community. Her unending warmth, knowledge, and tremendous sense of humor, were a gift to everyone who knew her."
Plans have been finalized to honor and remember Jahaira during a Simmons community gathering tomorrow, May 4 at 5 p.m., which you can join via Zoom.
In the wake of this horrific tragedy, I also want to share a few resources for members of our community. The Simmons Counseling Center is available via telehealth for student check-ins and mental health support. The Multicultural Center, the office of Organizational Culture, Inclusion and Equity and Student Life also have helpful resources and support. In addition, the Simmons Violence Prevention and Educational Outreach Program works to educate and spread awareness about gender-based violence, and to support and advocate for student survivors of violence. AllOne Health, Simmons' Employee Assistance Program, also has resources available for faculty and staff. Employees can call 1-800-451-1834 or visit MyLifeExpert.com, click Sign Up and enter "simmons" in the company access code field. For a diverse list of resources on domestic violence at the state and national level, please see the tables in the Simmons University Chapter 260 Training.
During this extremely difficult time of mourning, loss, and grief, please continue to extend each other compassion, kindness and support. On behalf of the entire Simmons community, I extend our deepest condolences to Jahaira's family, friends, colleagues, and classmates, and the family and friends of Fatima Yasin, who was also killed during this tragic incident.