Alumnae/i Feature
Meredith McCarroll '03MA: Director of Writing and Rhetoric at Bowdoin College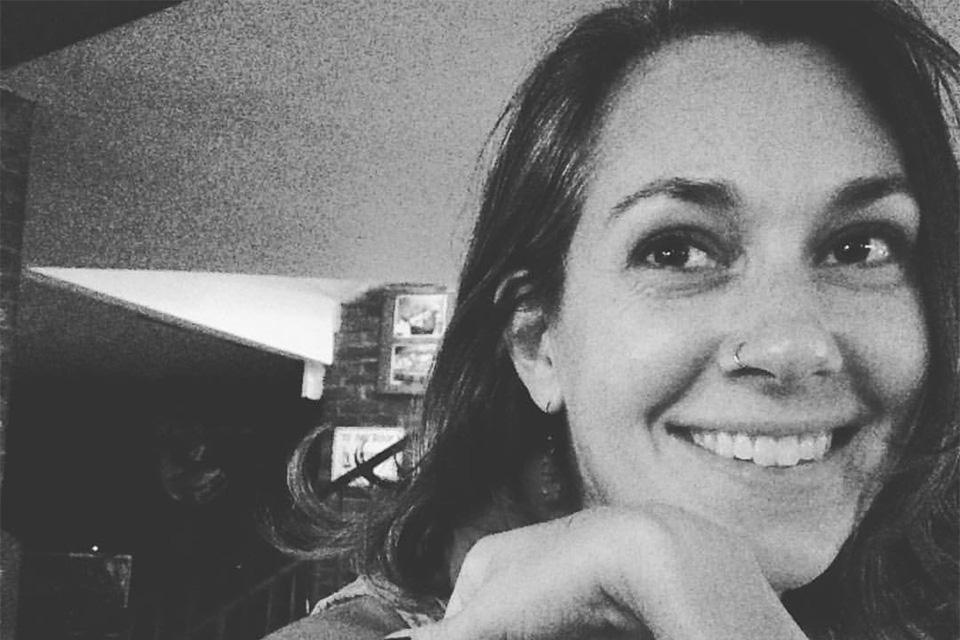 The flexibility of the gender and cultural studies program broadened the scope of Meredith's scholarly work.
Tell us about your current work.
I am the Director of Writing and Rhetoric at Bowdoin College. I work with faculty and students across disciplines on writing and communicating clearly and ethically. I teach courses in literature, film and cultural studies. 
What attracted you to the MA in Gender and Cultural Studies (GCS) program at Simmons?
After I completed a MA in English, I knew that I needed a stronger background in gender studies to do the sort of work with literature that I wanted to do. I remember my thesis director in that first program saying, "You know you can't make these generalizations about gender?" and I really didn't know. So I sought out an interdisciplinary gender studies program that would help me understand why not. 
Did your studies at Simmons have a specific area of focus?
I worked with Loretta Williams to write a thesis on Multicultural Education and Whiteness. The work I did around whiteness studies was absolutely formative and shifted my focus — I thought — from gender to race. I continued with a PhD in literature where I focused on representations of whiteness in literature. It came full circle, eventually, and the theory I learned at Simmons informed my future work in a way that allowed me to address intersectional representation.  
How did Simmons prepare you for your current job?
The size and faculty access of Simmons helped me understand that I wanted to work at a small liberal arts college like Bowdoin. The area of study grounded me deeply in cultural theory, which informs all of my current scholarship, much of my teaching and — frankly — the way that I look at the world. 
In your experience, what was the best feature of the program?
The emphasis on activism and the high expectation of students paired with incredible support. 
Describe the personal and professional relationships you cultivated within your GCS cohort.
The cohort with which I entered challenged one another, supported one another, and still remains in touch. We've talked to one another through grad school, jobs, marriages, kids, illnesses, family loss... We bonded in our work together at Simmons, and in the brave move that many of us made in continuing our educations. Even though it was a short time, those experiences connected us deeply. 
What was your favorite class during the program?
"Whiteness, Antiracism, and Justice."
Are there any faculty members that especially impacted you in your time at Simmons?
Loretta Williams, Renee Bergland, Jill Taylor, and Diane Grossman.
What advice would you give to a prospective student who is undecided about applying to the GCS program?
Having earned degrees from three different colleges, and taught at four others, there really is something hard to describe about Simmons. The faculty are brilliant and accessible. The vibe is somehow both chill and challenging. Students are kind and supportive, but expect you to be your best person and push you to ask hard questions. The flexibility of the degree was also important for me. 
What do you believe was your greatest accomplishment at Simmons? 
Learning to listen.