Alumnae/i Feature
Maggie Knowles '02 Helps Celebrate Local Food Culture and Agricultural Sustainability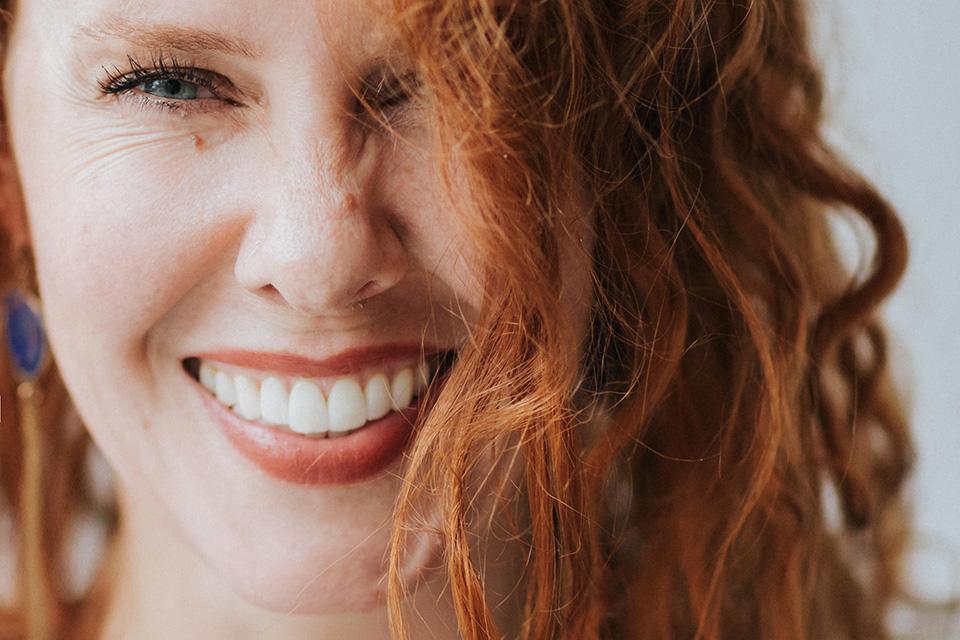 As the Editor-in-Chief of edible MAINE, a print and digital magazine that explores Maine's food scene, alumna Maggie Knowles promotes a holistic approach to the culinary arts and food production. Knowles spoke with us about her love for writing and food, and how Simmons helped her achieve her dreams.
"Maine has the highest number of women-owned farms in the country, which is incredible," states Maggie Knowles '02, Editor-in-Chief of edible MAINE. "There are a lot of young farmers coming in — it is no longer a dying profession. And this was a silver lining of COVID-19: people became more connected to their local food systems because of supply chain issues. We celebrate this in the magazine."
edible MAINE is a print and online seasonal publication that embraces local foods from producers and consumers within the state of Maine. The written content focuses not just on recipes, but also agriculture and sustainability. The print magazine is produced with recycled paper and vegetable-based ink. "The magazine allows everyone to have a small piece of the pie," says Knowles, "it is so supportive."
The edible model originated in Ojai, California in 2002 when Tracey Ryder and Carole Topalian started the magazine to discuss the city's food culture. "Even though it was never franchised, the magazine became so popular that she opened it up to other publishers across the country to celebrate their own regions in a similar way," explains Knowles. edible MAINE launched in 2017, and its publisher, Christopher Ellis-Jacobs, is actually based in Boston. To date, over 70 regions have their own edible magazine (including edible BOSTON). In 2011, the collective was given the honor, Publication of the Year, by the James Beard Foundation.
As Editor-in-Chief, Knowles curates the magazine with an eye for sustainability and eco-friendly cuisine. "Each issue includes space to cover non-profits working in sustainability. My goal is to shift the publication even more in the direction of kelp production, eels, and other non-traditional food sources like dogfish and monkfish, rather than lobsters, which are over-fished in Maine," she says. "It's important to inform readers about these unconventional food sources and to educate them about why it is important to move away from popular foods. It can be delicious to do so, and these shifts in diet also support the environment and your local food economy."
The magazine content mirrors recent legislation in Maine concerning food. "Governor Janet Mills does a great job of bringing in local farmers," says Knowles. "Recently, Maine became the first state in the country to fully fund lunches for all public-school students. Part of the bill indicates that local school systems can purchase from local farms, and the state will help subsidize this, which is wonderful."
One of the reasons Knowles is so passionate about food and food culture is that "food is the one thing that unites us — no matter your beliefs, politics, occupation, or background. It sustains all of us. People can gather over a meal and talk, so eating is filled with communality, sensuality, and excitement."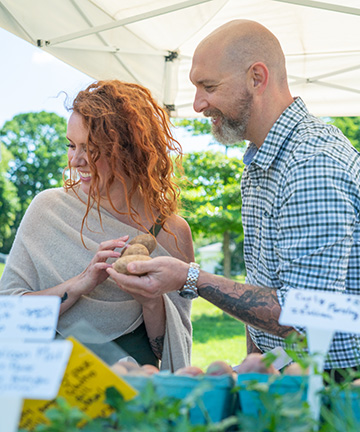 Since the age of five, Knowles knew she wanted to be a writer. She wrote and edited for a variety of venues before coming to edible MAINE, and had co-hosted and produced two-seasons of Maine's first full-length TV cooking show and podcast, Plate the State, along with Chef Josh Berry. "It was a nice bridge to move into the magazine after my television experience. I am hoping to elevate the storytelling I had on TV and the podcast and translate this to the magazine."
Although Knowles enjoyed working for television, she believes in the power of the printed word. "As humans, we are tactile beings. Yet we are in a culture in which we are always on our screens, even if it hurts our eyes and brains," she says. "There is something really pleasurable about assimilating the printed word without a screen. When you actually sit down with a book and just focus on that, it helps you absorb the literary and visual creation so much more."
Knowles is also involved in a forthcoming book project, titled Taste of Two Worlds. A doctoral student received a grant from a federal agency to write this cookbook comparing the diets of two coastal Indigenous cultures: the Wabanaki of Maine and the Inuili of Greenland.
Knowles credits her Simmons education, professors, and mentors for launching her career as a writer. As a Dix Scholar (adult student) who majored in Public Relations and Marketing Communications, she learned from illustrious faculty, including Professor Bob White, Derrek Z. Jackson, and the late Professor Alden Poole. As Knowles reminisces, "Professor Poole was one of the most amazing professors I ever had. He taught the Editing Copy and Proof class. . . He made me fall in love with editing — the precision, respect, and sheer mathematical genius behind it. And of course, he taught me how to carry a story."
Simmons also provided Knowles with wonderful internship opportunities. As a student, she interned for theater and dining industries, as well as cookbook publishers. "My Simmons friends still remember me moving to New York to work for a food magazine. Now I'm 47 years old, and everything came full circle," she reflects.
As a seasoned writer and editor, Knowles can offer much advice to Simmons students. First, she advises, do not be discouraged by rejections from editors and publishers. "Although rejection can be hurtful, let yourself know that it is not a reflection on your work; you are just not the best fit for that venue."
Second, indulge in unique recreational opportunities. "Throw yourself into a club or sport that you would not otherwise do, since you will never have these opportunities again after college," counsels Knowles. "At Simmons, I joined the crew [rowing] team and it was immensely rewarding and enriching."
Finally, while you are honing in on your specific interests and career path, be a flexible and exploratory writer. "Write on different subjects and in a variety of tones and voices. . . Read and write every day; that magic of curiosity and being a lifelong student will help you in any career," says Knowles. "You never know where your Simmons life is going to take you."