Student Story
Maggie Belfi '18: Simmons Widened My Worldview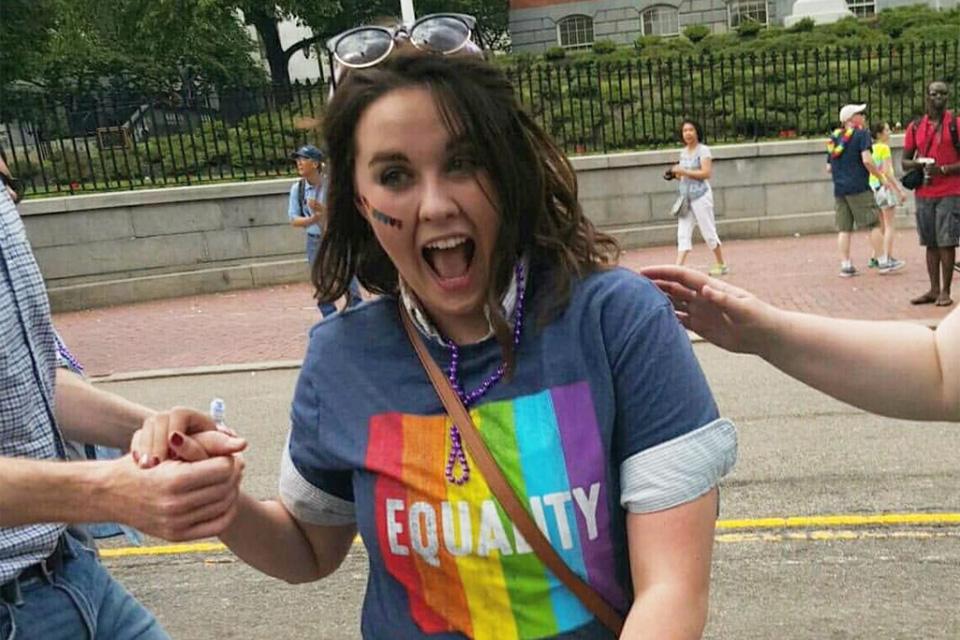 2018 class president, Maggie Belfi, reflects on her experience as a political science major.

Why did you choose to study political science at Simmons?
I wanted to strengthen my analytical research skills as well as learn more about diplomacy. Because of my education in this field, I'm able to better understand current events and world trends. I most appreciate this when I'm networking or speaking to supervisors! I especially love the professors that I've worked with; they've taught me so much and widened my worldview. 
Tell us about your experience as class president.
I took the initiative to run for class president going into my junior year at Simmons, transitioning from my previous role as secretary. Not only did I want to represent my class through events, but I also wanted to make sure that everyone felt heard and reassured that their ideas were being brought to the College administration. I've had opportunity to speak at the Candlelighting Ceremony, Convocation and Senior-Faculty Banquet on behalf of my class. I feel honored that I hold this position and that I can facilitate positive change. 
Tell us about your favorite internship experience.
The best internship I've had was working as a Barbara Lee Fellow during Spring 2017. This was an incredible experience that absolutely changed my perspective on politics! It was amazing to gain hands-on experience working for a female representative. This program is specifically aimed at getting women into politics and creating a role model relationship. From this mentorship, I now have the confidence to become involved with politics and feel less like an outsider in the field. I think that the knowledge and professional development I gained while working in that office will never be forgotten. Plus, it was amazing to work directly with a legislative aide that was a recent college graduate. Seeing her work in the office as both a peer and mentor was an amazing experience. I really think that my outlook on careers and who I am developed during this time. From this position, I've had to confidence to seek other internships and reach out to Simmons alumnae/i in this field for advice. 
How is Simmons preparing you for the future?
Simmons' location in Boston and my job opportunities are examples of how Simmons has prepared me for the future. As a political science major with minors in economics and public policy, I love that I can apply to work in the Mayor's Office or in the Statehouse upon graduation and not worry that I'm unqualified. I've also had the incredible opportunity to express and grow as a leader through Class Council and my work as an Orientation Leader. Simmons has done an wonderful job in yearly trainings for both positions which has caused me to reflect and grow as a person. 
What advice do you have for undergrads?
Get to know the faculty and staff at Simmons. They are some of the most fantastic and inspiring mentors I've ever had. From my Political Science professors to my supervisors at work, I never have to look far more support and guidance. Simmons gives you a unique opportunity to build a community that wants to help you, and I think the best thing for any student to do is embrace that!