Campus & Community
Library Director Vivienne Piroli Discusses New Library Spaces and More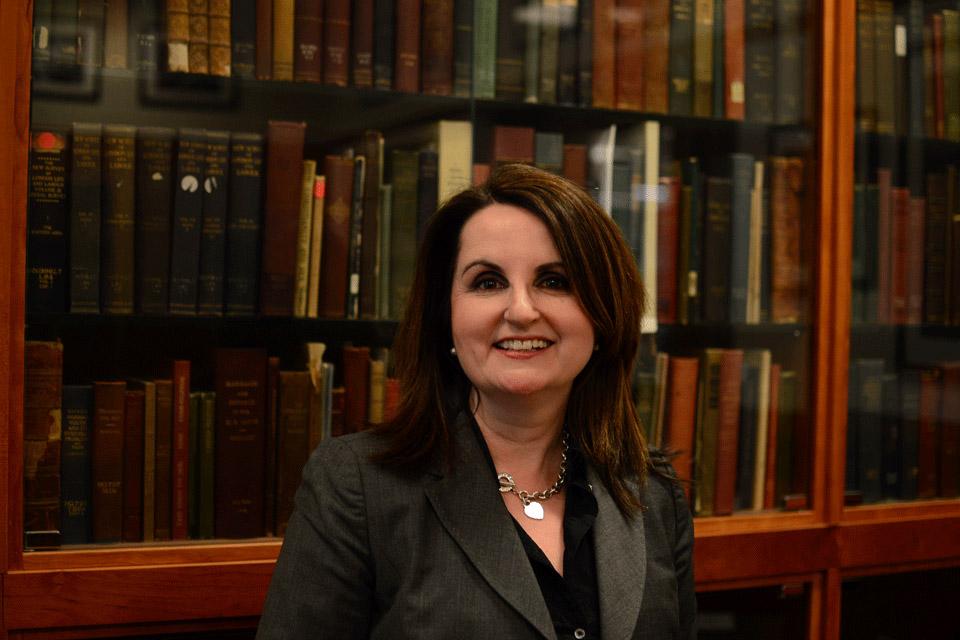 Can you tell us about the new study spaces that will be available to students this fall?
The entire library design was predicated on providing a wide variety of study spaces for on campus students and faculty. We looked at the ways space was used in our previous library and that influenced a lot of the design decisions that were made.
We continue to offer a 24-hour study space where students can tap in with their Simmons ID card. It provides a quiet space for people who want to work with a minimum of distraction. There are 21 group study rooms, and all of them are equipped with monitors and whiteboards. These are bookable spaces and students can just go to the library website and click on "book a group study room."
Our print collection is located on the ground floor where the atmosphere is quiet and calm and there are study tables and carrels for individuals. On the first floor of MCB West there is built-in seating in the alcoves where students can work and charge their devices.
On the main floor of the library there are some study carrels and lots of open tables. There is also a variety of soft seating, including brand new armchairs with laptop tables and comfortable couches. Whether students like to learn in groups or they want to cozy up in a nice armchair with their laptop, we can accommodate them.
There are also two reading rooms in the library. One is the library reading room and the other is the archives reading room. With these spaces We are able to respond to both students' needs and the parameters of the curriculum. Classes come to the Archives to work with materials and consult with the University Archivist. Our Curriculum & Research librarians offer library instruction which make the reading rooms active learning spaces.
What are Library Guides and how can they help students and faculty?
The library website connects students and faculty to Library Guides. These include course guides and subject guides offering research and resource assistance. We also offer community guides. Right now, we are getting ready to launch the community guide to support Last Night at the Telegraph Club by Malinda Lo, which is the community read this fall. The librarians have selected and curated information to help readers explore the themes of the book, find supplemental resources and prepare for a conversation with the author which will happen in October.
How can faculty and staff find out about library resources that are available to them?
We encourage all members of the community to visit our website or get in touch with us [email protected]. Check out the Navigating Simmons guide!
Is there anything else you would like us to know?
We are excited to welcome everybody back to campus in September in person and online. We have the joy of welcoming community members who have not had a full in-person experience, or have had considerable time on-campus during construction. Our librarians are getting materials and resources ready for orientations and fall courses. We will be doing tours and are happy to have the community come into the space. We want students to connect with us in person or via online appointments with librarians. We are delighted to have our CNBHS neighbors in the building and we hope to interact with them often. We invite the community to come to the Library via the MCB, Lefavour Hall or the library website.